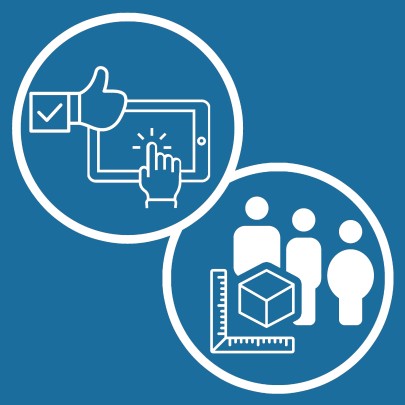 Design plays an important role with respect to all products in the context of work and leisure. With the increasing user demands on products and the increasing competition on the market, the consideration of usability and user experience has become more and more important in addition to ergonomics.
Our research group focuses on the analysis and implementation of user-related product requirements as well as the evaluation and derivation of design recommendations for future products and those already on the market.
Comfort of Aircraft and Vehicle Seats
At the IAD, seat comfort studies cover the contexts of vehicle seats (cars, vans), aircraft seats and train seats. The respective research questions are highly diverse.
Usability of Medical Products
In the medical field, the safe operation of devices and instruments is of great importance in order to ensure the proper medical care of patients. The relief of the user also plays an important role. For this reason, usability studies of medical devices are increasingly being carried out.
Optimal Positioning of a Multitouch-Infotainmentsystem in the Vehicle
The aim of the project was to examine the positioning of an infotainment multi-touch display in the centre console of a passenger car and the resulting conflict of objectives between optimal operation (low position) and the shortest possible times of gaze aversion (high position).
DETouch - Manufacturing and Operability of Tactile IO Displays Using Dielectric Elastomer Stack Actuators
The use of tactile perception is one way to minimise visual distraction when operating a device. In this project, the IAD investigated the perception of concave tactile feedback.
EU–ALARP: Development of a Mobile Automatic Warning System
The aim of the EU-ALARP project was to develop a mobile warning system for track construction. The basic functions of this system are the warning, alarming and localisation of the user on site as well as a possibility of communication.