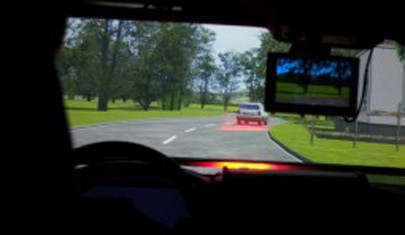 Background
PRORETA is an interdisciplinary research cooperation between the TU Darmstadt and Continental AG.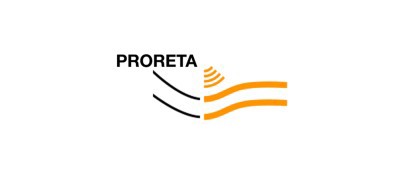 Aims
The aim of the PRORETA 3 project was to develop a driver assistance system which protects the driver from traffic accidents and increases comfort through the automation of longitudinal and transversal guidance.
Method
The task of the IAD was the design of the human-machine interface, as well as the examination of the driver's interaction with the system. Most of the research took place at the August-Euler airfield in Griesheim with the PRORETA test vehicle.
Results
To prevent accidents, a so-called Safety Corridor has been developed, which surrounds the vehicle as if through invisible protective walls. In contrast to today's driver assistance systems, the Safety Corridor covers a wide range of accident situations it protects the driver from and has various strategies in place: The driver is specifically informed, warned and, if necessary, the vehicle automatically performs braking and steering interventions. In order to make the support effective, the driver's gaze is monitored by a driver observation camera and various innovative human-machine interfaces are available.
In cooperative automation, manoeuvre-based vehicle guidance was implemented in a real vehicle. Since the driver is relieved of the longitudinal and transversal guidance of the vehicle he merely monitors the system and issues manoeuvre requests which are then run automatically.