Univ.-Prof. Dr.-Ing. Kurt Landau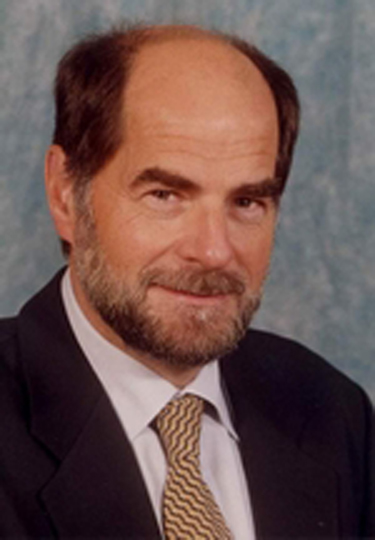 Professor (em.) Kurt Landau has been the head of IAD (Institute of Ergonomics, Darmstadt University of Technology) from 1995 to 2006. Professor Landau has received his PhD in Mechanical Engineering from Darmstadt University of Technology in 1978. After working as a systems analyst in France and Switzerland, he was appointed director of the Ergonomics and Foreign Department of the German REFA (Work Study) association. This was followed by a 12-year stint as Professor of Ergonomics at Hohenheim University in Stuttgart. Professor Landau is Past President of the German Ergonomics Society, editor-in-chief of the "Zeitschrift für Arbeitswissenschaft", as well as a member of the editorial board of several international ergonomics journals. He is also a member of the management board of Ergonomia Publishers in Stuttgart and is active in many national and international associations. He has received several awards and honors, such as the honor medal of the German Ergonomics Society or the IEA-Fellowship award. In 2016 he was distinguished as Honorary Member of the German Ergonomics Society. As from fall 2016 he will be Visiting Professor of ETS Montréal, Canada.
He has authored more than 450 research articles and books.
Publications
Number of items: 415.
2017
Abendroth, Bettina and Landau, Kurt and Weiße, Jochen Breuer, B. and Bill, Karlheinz (eds.) (2017):
Menschliche Anforderungen.
In: Bremsenhandbuch, 5. überarbeitete und erweiterte Auflage, pp. 55-69, Springer Vieweg, ISBN ISBN 978-3-658-15488-2,
[Book Section]

2013
Rademacher, Holger and Bruder, Ralph and Bierwirth, Max and Müglich, Dorothee and Sinn-Behrendt, Andrea and Landau, Kurt Schlick, Christopher M. and Frieling, Ekkehardt and Wegge, Jürgen (eds.) (2013):
Capability Related Stress Analysis to Support Design of Work Systems.
In: Age-Differentiated Work Systems, pp. 227-251, Springer, ISBN 978-3-642-35056-6,
[Book Section]

2012
Sinn-Behrendt, Andrea and Rademacher, Holger and Bruder, Ralph and Landau, Kurt (2012):
Maßnahmen der organisatorischen Arbeitsgestaltung besierend auf Beziehungen zwischen Belastungsbiographien und körperlichen Fähigkeiten von Werkern aus der Automobil- und Zulieferindustrie.
pp. 295-298, Kassel, Gestaltung nachhaltiger Arbeitssysteme. 58. Kongress der Gesellschaft für Arbeitswissenschaft, Kassel, 22.- 24. Februar 2012, [Conference or Workshop Item]

Abendroth, Bettina and Landau, Kurt and Weiße, Jochen Breuer, Bert and Bill, Karlheinz H. (eds.) (2012):
Menschliche Anforderungen.
In: Bremsenhandbuch. Grundlagen, Komponenten, Systeme, Fahrdynamik, 4. Aufl., pp. 52-64, Wiesbaden, Springer, ISBN 978-3-8348-1796-9,
[Book Section]

Winter, Gabriele and Schaub, Karlheinz and Großmann, Kay and Laun, Gerhard and Landau, Kurt and Bruder, Ralph (2012):
Ergonomic risk assessment with DesignCheck to evaluate assembly work in different phases of the vehicle development process.
In: Work, 41 (Supplement 1), pp. 4384-4388. IOS Press, [Article]

Rademacher, Holger and Bruder, Ralph and Sinn-Behrendt, Andrea and Landau, Kurt (2012):
Influences of mechanical exposure biographies on physical capabilities of workers from automotive industry - a study on possible dose-response relationships and consequences for short and long term job rotation.
In: Work, (41), pp. 5114-5120. IOS Press, [Article]

2011
Rademacher, Holger and Bruder, Ralph and Sinn-Behrendt, Andrea and Landau, Kurt (2011):
Identifying demographic bottlenecks for musculoskeletal risks in production areas - Implications for the design of industrial workplaces and assignment of workers.
2, pp. 69-74, 10. International Symposum on Human Factors in Organisational Design and Management, Grahamstown (South Africa), 4. - 6. April 2011, [Conference or Workshop Item]

Sinn-Behrendt, Andrea and Rademacher, Holger and Bruder, Ralph and Landau, Kurt (2011):
Identifikation demographischer Engpässe für muskuloskelettale Risiken in der Produktion – Auswirkungen auf die Gestaltung industrieller Arbeitsplätze und den Einsatz von Werkern.
pp. 57-60, Mensch, Technik, Organisation - Vernetzung im Produktentstehungs- und herstellungsprozess, 57. Kongress der Gesellschaft für Arbeitswissenschaft, Chemnitz, 23. - 25. März 2011, [Conference or Workshop Item]

2010
Rademacher, Holger and Sinn-Behrendt, Andrea and Bruder, Ralph and Landau, Kurt (2010):
Tätigkeitsbezogene Analyse körperlicher Fähigkeiten von jüngeren und älteren Beschäftigten in der Produktion.
In: Zeitschrift für Arbeitswissenschaft, 64 (3), pp. 187-203. Stuttgart, ISSN 0340-2444,
[Article]

Landau, Kurt (2010):
Ergonomic demands in automotive component inspection tasks.
In: Proceedings of the XIX Annual International Occupational Ergonomics and Safety Conference on the International Society for Occupational Ergonomics & Safety (ISOES), pp. 208-213,
Las Vegas (NV, USA), 27. - 29. Juni 2005, [Conference or Workshop Item]

Landau, Kurt Strasser, Helmut (ed.) (2010):
Arbeitswissenschaft und Betriebspraxis.
In: Quality of Work and Products in Enterprises of the Future proceedings of the annual spring conference of the GfA ...Munich, May 7th-9th, 2003.- ISBN 3-935089-68-6, pp. 939-984, Stuttgart, ergonomia-Verl., ISBN 3-935089-68-6,
[Book Section]

Landau, Kurt (2010):
Computerized workload analysis.
p. 10, Annual International Occupational Ergonomics and Safety Conference '98, Ann Arbor, Michigan, USA, 11. - 14. Juni 1998, [Conference or Workshop Item]

Landau, Kurt (2010):
Ergonomie im Büro unter besonderer Berücksichtigung der EU - Bildschirmrichtlinie.
pp. 71-75, Ergonomie im Büro, Symposium und Ausstellung, Congress Center Messe Frankfurt, 7. Oktober 1997, [Conference or Workshop Item]

Salmanzadeh, Hamed and Diaz-Meyer, Marianela and Bopp, Verena and Landau, Kurt and Bruder, Ralph (2010):
Effect of Grasp-/Contact-Characteristics of Snap Fasteners on Time Requirements and Electromyographic Activity for Snap-Fit Assembly.
Taylor & Francis, 3. International Conference on Applied Human Factors and Ergonomics, Miami (Florida), 17. - 20. Juli 2010, [Conference or Workshop Item]

Salmanzadeh, Hamed and Diaz-Meyer, Marianela and Landau, Kurt and Bruder, Ralph (2010):
Untersuchung des Einflusses von Griff-/Kontaktbedingungen bei Clipsverbindungen auf die Montagezeit.
pp. 739-742, Dortmund, GfA-Press, Neue Arbeits- und Lebenswelten gestalten, 56. Frühjahrskongress der Gesellschaft für Arbeitswissenschaft, Darmstadt, 24. - 26. März 2010, [Conference or Workshop Item]

Salmanzadeh, Hamed and Diaz-Meyer, Marianela and Bopp, Verena and Landau, Kurt and Bruder, Ralph (2010):
Untersuchung des Einflusses von Scharfkantigkeit und Fügekraft auf Fügezeit und muskuläre Beanspruchung während der Clipsarbeit.
In: Zeitschrift für Arbeitswissenschaft, (64), pp. 111-121. Ergonomia, [Article]

Rademacher, Holger and Sinn-Behrendt, Andrea and Schneider, Yann and Bruder, Ralph and Landau, Kurt (2010):
Altersdifferenzierte Bewertung von physischen Arbeitsbelastungen mit Hilfe eines empirisch validierten Screening-Verfahrens.
pp. 805-808, Dortmund, GfA-Press, Neue Arbeits- und Lebenswelten gestalten, 56. Frühjahrskongress der Gesellschaft für Arbeitswissenschaft, Darmstadt, 24. - 26. März 2010, [Conference or Workshop Item]

Landau, Kurt and Prsle, Angelika and Kiesel, Johannes and Brauchler, Regina and Diaz-Meyer, Marianela (2010):
Muskel-Skeletterkrankungen im Spiegel physischer Belastungsfaktoren.
pp. 757-760, Dortmund, GfA-Press, Neue Arbeits- und Lebenswelten gestalten, 56. Frühjahrskongress der GfA, Darmstadt, 24. - 26. März 2010, [Conference or Workshop Item]

Brauchler, Regina and Landau, Kurt and Presl, Angelika and Kiesel, Johannes (2010):
Belastungskataster der medizinisch-berufsorientierten Rehabilitation im Vergleich mit dem DGB-Index.
pp. 751-755, Dortmund, GfA-Press, Neue Arbeits- und Lebenswelten gestalten, 56. Frühjahrskongress der GfA, Darmstadt, 24. - 26. März 2010, [Conference or Workshop Item]

2009
Rademacher, Holger and Sinn-Behrendt, Andrea and Landau, Kurt and Bruder, Ralph (2009):
Development of a tool for an integrative age-differentiated workload analysis.
17th World Congress on Ergonomics (IEA 2009), Beijing (China), 9. - 14. August 2009, [Conference or Workshop Item]

Winter, Gabriele and Schaub, Karlheinz and Bruder, Ralph and Landau, Kurt (2009):
Entwicklung integrativer Präventionsansätze am Beispiel von Montagetätigkeiten in der Automobilindustrie.
pp. 525 - 528, GfA-Press, 55. Kongress der Gesellschaft für Arbeitswissenschaft, Dortmund, 04. - 06. März 2009, [Conference or Workshop Item]

Spanner-Ulmer, Birgit and Frieling, Ekkehardt and Landau, Kurt and Bruder, Ralph (2009):
Produktivität und Alter.
pp. 81 - 117, Stuttgart, Ergonomia, Produktivität im Betrieb, Herbstkonferenz 2009 der Gesellschaft für Arbeitswissenschaft, Millstatt, 23. - 25. September 2009, [Conference or Workshop Item]

Rademacher, Holger and Sinn-Behrendt, Andrea and Landau, Kurt and Bruder, Ralph (2009):
Industrierelevante körperliche Fähigkeiten von Werkern verschiedener Altersgruppen in der Automobil- und Zulieferindustrie - Methodik und Ergebnisse einer Feldstudie.
pp. 153 - 156, Dortmund, GfA-Press, 55. Kongress der Gesellschaft für Arbeitswissenschaft, Dortmund, 04. - 06. März 2009, [Conference or Workshop Item]

Landau, Kurt and Landau, Uwe and Salmanzadeh, Hamed (2009):
Productivity Improvement with Snap-Fit Systems.
In: Industrial Engineering and Ergonomics - Visions, Concepts, Mehtods and Tools - Festschrift in Honor of Professor Holger Luczak, pp. 595 - 608, Berlin, Heidelberg, [Book Section]

Landau, Kurt (2009):
Produktivität im Betrieb - eine Einführung.
Stuttgart, [Book]

Bruder, Ralph and Landau, Kurt and Woyna, Lars Winner, Hermann and Hakuli, Stephan and Wolf, Gabriele (eds.) (2009):
Bedienelemente.
In: Handbuch Fahrerassistenzsysteme. Grundlagen, Komponenten und Systeme für aktive Sicherheit und Komfort, pp. 325 - 329, Wiesbaden, Vieweg+Teubner / QWV, [Book Section]

Bruder, Ralph and Landau, Kurt and Luczak, Holger (2009):
Nachruf - Zum Tode von Professor Dr.-Ing. Walter Rohmert.
In: Zeitschrift für Arbeitswissenschaft, (4), p. 341. [Article]

2008
Schaub, Karlheinz and Landau, Kurt and Bruder, Ralph (2008):
Development and application of methods for stress analysis in manufacturing.
2nd International Conference on Applied Human Factors and Ergonomics (AHFE), Las Vegas (NV, USA), 14. - 17. Juli 2008, [Conference or Workshop Item]

Rademacher, Holger and Sinn-Behrendt, Andrea and Landau, Kurt and Bruder, Ralph (2008):
Ergonomic analysis and design of industrial workplaces with special reference to age.
2nd International Conference on Applied Human Factors and Ergonomics (AHFE), Las Vergas (NV, USA), 14. - 17. Juli 2008, [Conference or Workshop Item]

Diaz-Zeledon, Marianela and Landau, Kurt (2008):
Handling unstable objects: a kinematic model based on ergonomic issue.
2nd International Conference on Applied Human Factors and Ergonomics (AHFE), Las Vergas (NV, USA), July 14th - 17th 2008, [Conference or Workshop Item]

Abendroth, Bettina and Weisse, Jochen and Landau, Kurt Breuer, Bert and Bill, Karlheinz (eds.) (2008):
User-related requirements.
In: Brake technology handbook, Warrendale, PA 15096 USA, SAE International, [Book Section]

Winter, Gabriele and Schaub, Karlheinz and Bruder, Ralph and Landau, Kurt (2008):
Ergonomie-Werkzeuge zur Entscheidungsunterstützung in der Planung von Montageprozessen.
In: GFA-Jahresdokumentation 2008 der Gesellschaft für Arbeitswissenschaft e.V., pp. 581 - 584, Produkt- und Produktions-Ergonomie-Aufgabe für Entwickler und Planer, 54. Kongress der Gesellschaft für Arbeitswissenschaft, München, 09. - 11. April 2008, [Conference or Workshop Item]

Winter, Gabriele and Schaub, Karlheinz and Bruder, Ralph and Landau, Kurt (2008):
The application of the ergonomic screening-tool (AAWS) to support design engineers in product and process development. Physical capabilities and workload for pushing and pulling trolleys aboard aircraft.
p. 191, 40th Annual Conference of the Nordic Ergonomics Society (NES), Reykjavík (Iceland), 11. - 13. August 2008, [Conference or Workshop Item]

Sinn-Behrendt, Andrea and Bopp, Verena and Helbig, Rolf and Landau, Kurt and Bruder, Ralph (2008):
Worst Case-Analyse der Beanspruchung des Herz-Kreislauf-Systems der Bodenverkehrsdienste an einem innerdeutschen Flughafen.
In: GFA-Jahresdokumentation 2008 der Gesellschaft für Arbeitswissenschaft e.V., pp. 585 - 588, Dortmund, Produkt- und Produktions-Ergonomie-Aufgabe für Entwickler und Planer, 54. Kongress der Gesellschaft für Arbeitswissenschaft, München, 09. - 11. April 2008, [Conference or Workshop Item]

Landau, Kurt and Rademacher, Holger and Meschke, Herwig and Winter, Gabriele and Schaub, Karlheinz and Grasmueck, Marc and Moelbert, Ingo and Sommer, Michael and Schulze, Jens (2008):
Musculoskeletal disorders in assembly jobs in the automotive industry with special reference to age management aspects.
In: International Journal of Industrial Ergonomics, (38), pp. 561 - 576. [Article]

Landau, Kurt (2008):
Clipsmontage im Automobilbau.
Herbstkonferenz der Gesellschaft für Arbeitswissenschaft (GfA), Ilmenau, 10. - 11. September 2008, [Conference or Workshop Item]

2007
Landau, Kurt Landau, Kurt (ed.) (2007):
Anzeigen.
In: Lexikon Arbeitsgestaltung : best practice im Arbeitsprozess, pp. 63 - 67, Wiesbaden, Universum-Verl., ISBN 978-3-89869-171-0,
[Book Section]

Bender, E. and Darms, M. and Schorn, M. and Stählin, Ulrich and Isermann, Rolf and Winner, H. and Landau, Kurt (2007):
Antikollisionssystem Proreta : der Weg zum unfallvermeidenden Fahrzeug - Teil 2, Ergebnisse.
In: Automobiltechnische Zeitschrift, 109, pp. 456-463. [Article]

Bender, Eva and Darms, M. and Schorn, Matthias and Stählin, Ulrich and Isermann, Rolf and Winner, H. and Landau, Kurt (2007):
Antikollisionssystem Proreta - Auf dem Weg zum unfallvermeidenden Fahrzeug. Teil 2: Ergebnisse.
In: ATZ - Automobiltechnische Zeitschrift, 109, pp. 456-463. ISSN 0001-2785,
[Article]

Bender, Eva and Darms, M. and Schorn, Matthias and Stählin, Ulrich and Isermann, Rolf and Winner, H. and Landau, Kurt (2007):
Anti Collision System Proreta - On the Way to the Collision Avoiding Vehicle. Part 1: Basics of the System.
In: ATZ - Worldwide, 109, pp. 20-23. ISSN 0001-2785,
[Article]

Bender, E. and Darms, M. and Schorn, M. and Stählin, Ulrich and Isermann, Rolf and Winner, H. and Landau, Kurt (2007):
Antikollisionssystem Proreta : der Weg zum unfallvermeidenden Fahrzeug ; T. 1: Grundlagen des Systems.
In: Automobiltechnische Zeitschrift, 109, pp. 336-341. [Article]

Weissert-Horn, M. and Landau, Kurt (2007):
Ablauforganisation.
In: Lexikon Arbeitswissenschaft : 2007 ; 23-25, [Book Section]

Wolf, Sebastian and Landau, Kurt Landau, Kurt (ed.) (2007):
Managementtätigkeit.
In: Lexikon Arbeitsgestaltung, pp. 800 - 803, Stuttgart, Gentner, [Book Section]

Winter, Gabriele and Schaub, Karlheinz and Landau, Kurt Landau, Kurt (ed.) (2007):
Montagevorgänge, Screeningverfahren.
In: Lexikon Arbeitsgestaltung, pp. 896 - 901, Stuttgart, Gentner, [Book Section]

Weissert-Horn, Margit and Landau, Kurt and Brauchler, Regina Landau, Kurt (ed.) (2007):
Dienstleistungsarbeit am Menschen.
In: Lexikon Arbeitsgestaltung, pp. 448 - 450, Stuttgart, Gentner, [Book Section]

Weissert-Horn, Margit and Landau, Kurt and Bokranz, Rainer Landau, Kurt (ed.) (2007):
Auslastung.
In: Lexikon Arbeitsgestaltung, pp. 274 - 276, Stuttgart, Gentner, [Book Section]

Weissert-Horn, Margit and Landau, Kurt and Bokranz, Rainer Landau, Kurt (ed.) (2007):
Aufbauorganisation.
In: Lexikon Arbeitsgestaltung, pp. 240 - 241, Stuttgart, Gentner, [Book Section]

Weissert-Horn, Margit and Landau, Kurt Landau, Kurt (ed.) (2007):
Stellenbeschreibung.
In: Lexikon Arbeitsgestaltung, pp. 1192 - 1193, Stuttgart, Gentner, [Book Section]

Weissert-Horn, Margit and Landau, Kurt Landau, Kurt (ed.) (2007):
Dienstleistungsarbeit.
In: Lexikon Arbeitsgestaltung, pp. 445 - 447, Stuttgart, Gentner, [Book Section]

Weissert-Horn, Margit and Landau, Kurt Landau, Kurt (ed.) (2007):
Ablauforganisation.
In: Lexikon Arbeitsgestaltung, pp. 23 - 25, Stuttgart, Gentner, [Book Section]

Sinn-Behrendt, Andrea and Rademacher, Holger and Landau, Kurt (2007):
Assistenzsystem zur altersdifferrenzierten Arbeitsgestaltung und zum Mitarbeitereinsatz.
In: GfA Press, pp. 821 - 824, Dortmund, GfA Press, 53. Kongress der Gesellschaft für Arbeitswissenschaft (GfA), Magdeburg, 28. Februar - 02. März 2007, [Conference or Workshop Item]

Seibel, Dieter and Landau, Kurt and Brose, Martin Landau, Kurt (ed.) (2007):
Laser.
In: Lexikon Arbeitsgestaltung, pp. 768 - 773, Stuttgart, Gentner, [Book Section]

Peters, H. and Landau, Kurt Landau, Kurt (ed.) (2007):
Inspektion und Wartung.
In: Lexikon Arbeitsgestaltung, pp. 683 - 686, Stuttgart, Gentner, [Book Section]

Liebau, Hasso and Landau, Kurt Landau, Kurt (ed.) (2007):
Übung.
In: Lexikon Arbeitsgestaltung, pp. 1254 - 1256, Stuttgart, Gentner, [Book Section]

Landau, Kurt and Williams, Mihaela Landau, Kurt (ed.) (2007):
Virtualität.
In: Lexikon Arbeitsgestaltung, pp. 1298 - 1299, Stuttgart, Gentner, [Book Section]

Landau, Kurt and Weissert-Horn, Margit and Rademacher, Holger and Brauchler, Regina and Bruder, Ralph and Sinn-Behrendt, Andrea (2007):
Altersmanagement als betriebliche Herausforderung.
Stuttgart, [Book]

Landau, Kurt and Weissert-Horn, Margit Landau, Kurt (ed.) (2007):
Materialbewirtschaftung.
In: Lexikon Arbeitsgestaltung, pp. 810 - 811, Stuttgart, Gentner, [Book Section]

Landau, Kurt and Weissert-Horn, Margit Landau, Kurt (ed.) (2007):
Ausführungszeit.
In: Lexikon Arbeitsgestaltung, p. 269, Stuttgart, Gentner, [Book Section]

Landau, Kurt and Weissert-Horn, Margit Landau, Kurt (ed.) (2007):
Arbeitsgestaltung.
In: Lexikon Arbeitsgestaltung, pp. 103 - 106, Stuttgart, Gentner, [Book Section]

Landau, Kurt and Weissert-Horn, Margit Landau, Kurt (ed.) (2007):
Ältere Arbeitnehmer.
In: Lexikon Arbeitsgestaltung, pp. 36 - 39, Stuttgart, Gentner, [Book Section]

Landau, Kurt and Rohmert, Walter Landau, Kurt (ed.) (2007):
Arbeitsformen.
In: Lexikon Arbeitsgestaltung, pp. 96 - 99, Stuttgart, Gentner, [Book Section]

Landau, Kurt and Bokranz, Rainer and Weissert-Horn, Margit Landau, Kurt (ed.) (2007):
Arbeitsinhalt.
In: Lexikon Arbeitsgestaltung, pp. 122 - 123, Stuttgart, Gentner, [Book Section]

Landau, Kurt and Bokranz, Rainer Landau, Kurt (ed.) (2007):
Aufgabenerweiterung.
In: Lexikon Arbeitsgestaltung, pp. 251 - 252, Stuttgart, Gentner, [Book Section]

Landau, Kurt and Bokranz, Rainer Landau, Kurt (ed.) (2007):
Aufgabenbereicherung.
In: Lexikon Arbeitsgestaltung, pp. 245 - 247, Stuttgart, Gentner, [Book Section]

Landau, Kurt Landau, Kurt (ed.) (2007):
Stellteile.
In: Lexikon Arbeitsgestaltung, pp. 1196 - 1203, Stuttgart, Gentner, [Book Section]

Landau, Kurt Landau, Kurt (ed.) (2007):
Stellkraft und Stellweg.
In: Lexikon Arbeitsgestaltung, pp. 1194 - 1195, Stuttgart, Gentner, [Book Section]

Landau, Kurt Landau, Kurt (ed.) (2007):
Projektmanagement.
In: Lexikon Arbeitsgestaltung, pp. 1019 - 1021, Stuttgart, Gentner, [Book Section]

Landau, Kurt Landau, Kurt (ed.) (2007):
Prämienlohn.
In: Lexikon Arbeitsgestaltung, pp. 994 - 997, Stuttgart, Gentner, [Book Section]

Landau, Kurt Landau, Kurt (ed.) (2007):
Mehrstellenarbeit.
In: Lexikon Arbeitsgestaltung, pp. 834 - 836, Stuttgart, Gentner, [Book Section]

Landau, Kurt Landau, Kurt (ed.) (2007):
Leistungsbeurteilung.
In: Lexikon Arbeitsgestaltung, pp. 785 - 786, Stuttgart, Gentner, [Book Section]

Landau, Kurt Landau, Kurt (ed.) (2007):
Leistungsbereitschaft.
In: Lexikon Arbeitsgestaltung, pp. 783 - 784, Stuttgart, Gentner, [Book Section]

Landau, Kurt Landau, Kurt (ed.) (2007):
Konstruktion und Entwicklung.
In: Lexikon Arbeitsgestaltung, pp. 729 - 730, Stuttgart, Gentner, [Book Section]

Landau, Kurt Landau, Kurt (ed.) (2007):
Handlungsspielraum.
In: Lexikon Arbeitsgestaltung, pp. 631 - 632, Stuttgart, Gentner, [Book Section]

Landau, Kurt Landau, Kurt (ed.) (2007):
Fertigungsinseln.
In: Lexikon Arbeitsgestaltung, pp. 543 - 544, Stuttgart, Gentner, [Book Section]

Landau, Kurt Landau, Kurt (ed.) (2007):
Erfolgsorientierte Vergütung.
In: Lexikon Arbeitsgestaltung, pp. 492 - 494, Stuttgart, Gentner, [Book Section]

Landau, Kurt Landau, Kurt (ed.) (2007):
Bewegungstechnische Arbeitsgestaltung.
In: Lexikon Arbeitsgestaltung, pp. 358 - 360, Stuttgart, Gentner, [Book Section]

Landau, Kurt Landau, Kurt (ed.) (2007):
Aufgabenwechsel.
In: Lexikon Arbeitsgestaltung, pp. 256 - 257, Stuttgart, Gentner, [Book Section]

Landau, Kurt Landau, Kurt (ed.) (2007):
Arbeitswissenschaft.
In: Lexikon Arbeitsgestaltung, pp. 210 - 212, Stuttgart, Gentner, [Book Section]

Landau, Kurt Landau, Kurt (ed.) (2007):
Arbeitsstudium und Arbeitswissenschaft - Historische Entwicklung.
In: Lexikon Arbeitsgestaltung, pp. 181 - 183, Stuttgart, Gentner, [Book Section]

Landau, Kurt Landau, Kurt (ed.) (2007):
Arbeitsbewertung und Entlohnung.
In: Lexikon Arbeitsgestaltung, pp. 88 - 92, Stuttgart, Gentner, [Book Section]

Ghezel-Ahmadi, Kazem and Schaub, Karlheinz and Landau, Kurt (2007):
Verfahren (IAD BkB) zur Bewertung von körperlichen Belastungen am Arbeitsplatz zur Ermittlung von ERA-Belastungszulagen.
pp. 515 - 520, Dortmund, GfA Press, 53. Kongress der Gesellschaft für Arbeitswissenschaft (GfA), Magdeburg, 28. Februar - 02. März 2007, [Conference or Workshop Item]

Diaz-Zeledon, Marianela and Lin, Chih Long and Landau, Kurt (2007):
Untersuchung und Analyse ergonomischer Ganzkörper-Bewegungen beim Aufnehmen und Platzieren instabiler Gegenstände.
pp. 237 - 240, Dortmund, GfA Press, 53. Kongress der Gesellschaft für Arbeitswissenschaft (GfA), Magdeburg, 28. Februar - 02. März 2007, [Conference or Workshop Item]

Bruder, Ralph and Abendroth, Bettina and Landau, Kurt Bruder, Ralph and Winner, Hermann (eds.) (2007):
Zum Nutzen von Fahrversuchen für die Gestaltung.
In: Wie objektiv sind Fahrversuche, pp. 79 - 96, Stuttgart, [Book Section]

Bokranz, Rainer and Landau, Kurt and Weissert-Horn, Margit Landau, Kurt (ed.) (2007):
Aufgabenzusammenfassung.
In: Lexikon Arbeitsgestaltung, pp. 258 - 260, Stuttgart, Gentner, [Book Section]

Bokranz, Rainer and Landau, Kurt and Weissert-Horn, Margit Landau, Kurt (ed.) (2007):
Aufgabenerhebung und Aufgabengliederung.
In: Lexikon Arbeitsgestaltung, pp. 248 - 250, Stuttgart, Gentner, [Book Section]

Bokranz, Rainer and Landau, Kurt Landau, Kurt (ed.) (2007):
Arbeitsfelddiagnose.
In: Lexikon Arbeitsgestaltung, pp. 93 - 94, Stuttgart, Gentner, [Book Section]

Bender, Eva and Darms, Michael and Schorn, Matthias and Stählin, Ulrich and Isermann, Rolf and Winner, Hermann and Landau, Kurt (2007):
Antikollisionssystem Proreta - Auf dem Weg zum unfallvermeidenden Fahrzeug. Teil 1: Grundlagen des Systems.
In: ATZ - Automobiltechnische Zeitschrift, 109 (4), pp. 336 - 341. [Article]

Bender, Eva and Darms, Michael and Schorn, Matthias and Stählin, Ulrich and Isermann, Rolf and Winner, Hermann and Landau, Kurt (2007):
Antikollisionssystem Proreta - Der Weg zum unfallvermeidenden Fahrzeug Teil 2: Ergebnisse.
In: ATZ, (5), pp. 456 - 463. [Article]

2006
Wakula, Jurij and Landau, Kurt (2006):
Contribution made by ergonomic investigation towards strain-reducing design of pruning shears.
16th World Congress on Ergonomics (IAE), Maastricht (Niederlande), July 10th - 14th 2006, [Conference or Workshop Item]

Winter, Gabriele and Schaub, Karlheinz and Landau, Kurt and Bruder, Ralph (2006):
Development and validation of ergonomic screening-tools for assembly lines.
Maastricht (Niederlande), 16th World Congress on Ergonomics (IEA), 10. - 14. Juli 2006, [Conference or Workshop Item]

Didier, Muriel and Landau, Kurt (2006):
Comfort evaluation of Adaptive Cruise Control (ACC): A comparison between two different Systems.
16th World Congress on Ergonomics (IEA), Maastricht (Niederlande), July 10th - 14th 2006, [Conference or Workshop Item]

Bender, Eva and Landau, Kurt and Bruder, Ralph (2006):
Driver reactions in response to automatic obstacle avoiding manoeuvres.
16th World Congress on Ergonomics (IEA), Maastricht (Niederlande), 10. - 14. Juli 2006, [Conference or Workshop Item]

Abendroth, Bettina and Weiße, Jochen and Landau, Kurt Breuer, Bert and Bill, Karlheinz (eds.) (2006):
Menschliche Anforderungen.
In: Bremsenhandbuch: Grundlagen, Komponenten, Systeme, Fahrdynamik, pp. 39-49, Wiesbaden, Vieweg Verlag, [Book Section]

Winter, Gabriele and Schaub, Karlheinz and Landau, Kurt and Bruder, Ralph (2006):
Bilanzierung erfolgreicher Konzepte zur Arbeitsgestaltung und -organisation.
In: GFA-Jahresdokumentation 2006 der Gesellschaft für Arbeitswissenschaft e.V., pp. 541 - 544, Dortmund, GfA Press, Innovationen für Arbeit und Organisation, 52. Kongress der Gesellschaft für Arbeitswissenschaft, Stuttgart, 20. - 22. März 2006, [Conference or Workshop Item]

Sinn-Behrendt, Andrea and Schaub, Karlheinz and Landau, Kurt (2006):
Screening tool for the analysis and evaluation of predominantly physical work.
16th World Congress on Ergonomics (IEA), Maastricht (Niederlande), July 10th - 14th 2006, [Conference or Workshop Item]

Rademacher, Holger and Sinn-Behrendt, Andrea and Schaub, Karlheinz and Landau, Kurt (2006):
Ein Verfahren zur Ermittlung altersbedingter Engpässe hinsichtlich muskoloskelettaler Belastungen.
In: Zeitschrift für Arbeitswissenschaft, 60 (4), pp. 230 - 244. [Article]

Landau, Kurt and Wiese, Gero and Bopp, Verena and Sinn-Behrendt, Andrea and Winter, Gabriele and Salmanzadeh, Hamed (2006):
Integration of inspection tasks into machine operators´jobs in the consumer goods industry.
In: Occupational Ergonomics, (6), pp. 159 - 172. [Article]

Bender, Eva and Landau, Kurt (2006):
Fahrerverhalten bei automatischen Brems- und Lenkeingriffen eines Fahrerassistenzsystems zur Unfallvermeidung.
In: VDI-Berichte, 1931, [Article]

Abendroth, Bettina and Landau, Kurt (2006):
Ergonomics of cockpits in cars.
In: International Encyclopedia of Ergonomics and Human Factors, Routledge Chapman & Hall, [Book Section]

2005
Rieth, Peter and Bayer, Ronald and Eberz, Thomas and Eckert, Alfred and Drumm, Stefan and Landau, Kurt and Abendroth, Bettina and Bender, Eva and Neumann, Markus and Weisse, Jochen and Berg, Knut and Rischbieter, Frank and Maus, Dieter and Tiemann, Jörg (2005):
Method for Carrying out an Automatic Braking Action.
US 2005/0046272A1,
[Standards, patents]

Didier, Muriel and Landau, Kurt (2005):
Influence of driver characteristics and driving environment on the comfort evaluation of ACC-System (Adaptive Cruise Control).
In: ITS 2005 : proceedings of the 5th European Congress and Exhibition on Intelligent Transport Systems and Services ; <5, 2005, Hanover> / ERTICO. - 2005, CD-ROM, [Conference or Workshop Item]

Wakula, Jurij and Landau, Kurt (2005):
EU-MIRTH project : musculo-skeletal injury reduction tool for health and safety.
In: Proceedings of the Annual International Occupational Ergonomics and Safety Conference <19, 2005, Las Vegas> / ISOES, International Society for Occupational Ergonomics and Safety , S. 603-610 . - 2005, [Conference or Workshop Item]

Landau, Kurt (2005):
Ergonomic demands in automotive component inspections tasks.
In: Proceedings of the Annual International Occupational Ergonomics and Safety Conference 2005 : <19, 2005, Las Vegas> / ISOES, International Society for Occupational Ergonomics and Safety. - 2005, S. 208-213, [Conference or Workshop Item]

Ackert, Holger and Landau, Kurt (2005):
Experimentelle Analyse von Konzepten für eine Spurverlassenwarnung.
In: Personalmanagement und Arbeitsgestaltung : Bericht zum 51. Kongress der Gesellschaft für Arbeitswissenschaft vom 22.- 24. März 2005 [an der Universität Heidelberg], [Arbeitswissenschaftlicher Kongress] / Gesellschaft für Arbeitswissenschaft e.V.. - Do, In: GfA-Jahresdokumentation 2005 der Gesellschaft für Arbeitswissenschaft e.V., Personalmanagement und Arbeitsgestaltung, pp. 487-490,
Dortmund, GfA-Press, 51. Arbeitswissenschaftlicher Kongress, Universität Heidelberg, 22. - 24. März 2005, [Conference or Workshop Item]

Landau, Kurt (2005):
Gutes Licht bringt Sicherheit.
In: ASU protect : das Magazin für Arbeitsschutzmanagement, 1, p. 3. [Article]

Didier, Muriel and Landau, Kurt (2005):
Komfortbeurteilungen von ACC-Systemen (Adaptive Cruise Control) mit Hilfe des Bremsverhaltens.
In: Personalmanagement und Arbeitsgestaltung : Bericht zum 51. Kongress der Gesellschaft für Arbeitswissenschaft vom 22.- 24. März 2005 [an der Universität Heidelberg], [Arbeitswissenschaftlicher Kongress] / Gesellschaft für Arbeitswissenschaft e.V.. - Do, 24. März 2005 [an der Universität Heidelberg], [Arbeitswissenschaftlicher Kongress] / Gesellschaft für Arbeitswissenschaft e.V.. - Dortmund, GfA-Press, [Conference or Workshop Item]

Brauchler, R. and Sinn-Behrendt, Andrea and Bopp, Verena and Landau, Kurt and Presl, R. and Stern, H. and Knörzer, J. (2005):
Das Bavaria-Rehabilitanden Assessment BRA : ein berufsorientierter Anforderungs- und Fähigkeitsabgleich als Bestandteil der medizinisch berufsorientierten Rehabilitation; erste Evaluierungsergebnisse.
In: 14. Rehabilitationswissenschaftliches Kolloquium, Rehabilitationsforschung in Deutschland Þ Stand und Perspektiven, 28 Februar Þ 02 März 2005, Hannover, S. 36 Þ 37 (DRV Schriften ; 52), [Conference or Workshop Item]

Wakula, Jurij and Landau, Kurt (2005):
Beitrag der elektrophysiologischen Untersuchungsmethoden zur beanspruchungsgerechten Gestaltung von handbetätigten Werkzeugen (dargestellt am Beispiel Scheren für Rebschnit).
In: Zeitschrift für Arbeitswissenschaft, 59 (3-4), pp. 317-328. [Article]

Landau, Kurt (2005):
LexAB – Kleines Lexikon arbeitswissenschaftlicher Begriffe.
Stuttgart, [Book]

Didier, Muriel and Landau, Kurt Grandt, M. and Bauch, A. (eds.) (2005):
Zusammenhang zwischen objektiven und subjektiven Daten bei der Beurteilung des Komforts von ACC-Systemen.
In: DGLR-Bericht, In: Komfort als Entwicklungskriterium in der Systemgestaltung, Deutsche Gesellschaft für Luft- und Raumfart Lilienthal-Oberth e.V., [Book Section]

Landau, Kurt (2005):
Prüfarbeitssysteme und Beleuchtung.
In: ASU protect, Das Magazin für Arbeitsschutzmanagement, 1, pp. 19-21. [Article]

Didier, Muriel and Landau, Kurt (2005):
Influence of Driver Characteristics and Driving Environment on the Comfort Evaluation of ACC – Systems (Adaptive Cruise Control).
In: Proceedings of the 5th European Congress and Exhibition on Intelligent Transport Systems and Services (ITS),
5th European Congress and Exhibition on Intelligent Transport Systems and Services (ITS), Hannover, 1. - 3. Juni 2005, [Conference or Workshop Item]

Wakula, Jurij and Schaub, Karlheinz and Landau, Kurt (2005):
MIRTH project: Devolpment of Tools for the stress Analysis and Reducing of the upper Extremities during Assembly Work Tasks in the automotive Industry.
In: Proceedings of the XIX Annual International Occupational Ergonomics and Safety Conference on the International Society for Occupational Ergonomics & Safety (ISOES), pp. 611-616,
XIX Annual International Occupational Ergonomics and Safety Conference on the International Society for Occupational Ergonomics & Safety (ISOES), Las Vegas Nevada, USA, 27. - 29. Juni 2005, [Conference or Workshop Item]

Wakula, Jurij and Landau, Kurt (2005):
EU-MIRTH project: Musculo – skeletal Injury Reduction Tool for Health and Safety.
In: Proceedings of the XIX Annual International Occupational Ergonomics and Safety Conference on the International Society for Occupational Ergonomics & Safety (ISOES), pp. 603-610,
XIX Annual International Occupational Ergonomics and Safety Conference on the International Society for Occupational Ergonomics & Safety (ISOES), Las Vegas Nevada, USA, 27. - 29. Juni 2005, [Conference or Workshop Item]

Landau, Kurt and Schaub, Karlheinz and Winter, Gabriele and Spelten, C. (2005):
Analysis procedures and software tools for prevention of job risks and for ergonomic design of working conditions. /Procedimientos de analisis y programas informaticos para la prevencion de riesgos laborales y el diseno ergonomico de las condiciones de trabajo./.
In: Congreso Europeo de Seguridad y Salud en el Trabajo (IV Congreso Comunidad Valenciana), Jornada Internacional de Ergonomia, pp. 37-51,
IV Congreso Comunidad Valenciana, Valencia, 11. - 13. Mai 2005, [Conference or Workshop Item]

Schaub, Karlheinz and Britzke, Bernd and Landau, Kurt (2005):
Piloterprobungen von MTM – Ergo für ausgewählte Tätigkeiten in der Automobilindustrie.
In: GfA-Jahresdokumentation 2005 der Gesellschaft für Arbeitswissenschaft e.V., Personalmanagement und Arbeitsgestaltung, pp. 683-686,
Dortmund, 51. Arbeitswissenschaftlicher Kongress, Universität Heidelberg, 22. - 24. März 2005, [Conference or Workshop Item]

Winter, Gabriele and Schaub, Karlheinz and Landau, Kurt (2005):
Erschließen von Gestaltungspotenzialen durch Einsatz von Ergonomie – Werkzeugen in der Montage.
In: GfA-Jahresdokumentation 2005 der Gesellschaft für Arbeitswissenschaft e.V., Personalmanagement und Arbeitsgestaltung, pp. 539-542,
Dortmund, 51. Arbeitswissenschaftlicher Kongress, Universität Heidelberg, 22. - 24. März 2005, [Conference or Workshop Item]

Didier, Muriel and Landau, Kurt (2005):
Komfortbeurteilung von ACC – Systemen (Adaptive Cruise Control) mit Hilfe des Bremsverhaltens.
In: GfA-Jahresdokumentation 2005 der Gesellschaft für Arbeitswissenschaft e.V., Personalmanagement und Arbeitsgestaltung, pp. 483-486,
Dortmund, 51. Arbeitswissenschaftlicher Kongress, Universität Heidelberg, 22. - 24. März 2005, [Conference or Workshop Item]

Brauchler, Regina and Schaub, Karlheinz and Helbig, Rolf and Spelten, C. and Landau, Kurt Luczak, Holger and Schmidt, L. (eds.) (2005):
Bewertung körperlicher Arbeit.
In: E-Learning-Kooperation in der Arbeitswissenschaft, pp. 115-122, Stuttgart, ergonomia Verlag, [Book Section]

Abendroth, Bettina and Didier, Muriel and Meyer, Oliver and Landau, Kurt Winner, Hermann and Landau, Kurt (eds.) (2005):
Cockpit der Zukunft – Innovationen plus Ergonomie!
In: Cockpits für Straßenfahrzeuge der Zukunft: Darmstädter Kolloquium Mensch und Fahrzeug an der TUD Darmstadt, pp. 1-17, Stuttgart, Ergonomia, [Book Section]

Winner, Hermann and Landau, Kurt (2005):
Cockpits für Straßenfahrzeuge der Zukunft: Darmstädter Kolloquium Mensch und Fahrzeug an der TUD Darmstadt.
p. 159, Stuttgart, Darmstädter Kolloquium Mensch und Fahrzeug, TU Darmstadt, 8. - 9. März 2005, [Conference or Workshop Item]

Knörzer, Jürgen and Presl, Rudolf and Stern, Hartmut and Mueller-Fahrnow, Werner and Hansmeier, Thomas and Landau, Kurt and Brauchler, Regina and Sinn-Behrendt, Andrea and Bopp, Verena (2005):
Orientierender Überblick über Strukturen, Inhalte, erste Studienergebnisse zur medizinischberufsorientierten Rehabilitation für orthopädische Rehabilitanden.
In: DRV Schriften, 52, pp. 264-266, 14. Rehabilitationswissenschaftliches Kolloquium, Rehabilitationsforschung in Deutschland – Stand und Perspektiven, Hannover, 28. Februar - 2. März 2005, [Conference or Workshop Item]

Brauchler, Regina and Sinn-Behrendt, Andrea and Bopp, Verena and Landau, Kurt and Presl, Rudolf and Stern, Hartmut and Knörzer, Jürgen (2005):
Das Bavaria-Rehabilitanden Assessment BRA-ein berufsorientierter Anforderungs- und Fähigkeitsabgleich als Bestandteil der medizinisch berufsorientierten Rehabilitation-erste Evaluierungsergebnisse.
In: DRV Schriften, 52, pp. 264-266, 14. Rehabilitationswissenschaftliches Kolloquium, Rehabilitationsforschung in Deutschland – Stand und Perspektiven, Hannover, 28. Februar - 2. März 2005, [Conference or Workshop Item]

2004
Spelten, Christoph and Schaub, Karlheinz and Landau, Kurt (2004):
IAD - Toolbox körperliche Arbeit.
In: Montageprozesse gestalten : Fallbeispiele aus Ergonomie und Organisation ; ]Vorträge des Kolloquiums Ergonomie und Organisation in der Montage, Darmstadt, Januar 2004] / Kurt Landau (Hrsg.)- Stuttgart : Ergonomia-Verl., 2004.-VIII, 264 S.- ISBN 3-935089-, pp. 113-149, [Conference or Workshop Item]

Landau, Kurt Landau, Kurt and Pressel, Gerhard and Ferreira, Yvonne (eds.) (2004):
Alterseinfluss.
In: Medizinisches Lexikon der beruflichen Belastungen und Gefährdungen: Definitionen, Vorkommen, Arbeitsschutz, pp. 44-46, Stuttgart, Gentner, [Book Section]

Landau, Kurt (2004):
Ergonomie, Design und Kosten-/Nutzen-Relationen.
In: Ergonomie und Design : Tagungsband zur GfA Herbstkonferenz 2004 in Essen, Zeche Zollverein, 07.bis 08. Oktober 2004 / GfA. Hrsg. Ralph Bruder unter Mitarbeit von Petra Gersch ...- Stuttgart : ergonomia Verl., 2004.- VI, III, 218 S.- ISBN: 3-935089-80-5.-, Stuttgart, ergonomia Verl., [Conference or Workshop Item]

Landau, Kurt Landau, Kurt and Pressel, Gerhard and Ferreira, Yvonne (eds.) (2004):
Zeitstudie.
In: Medizinisches Lexikon der beruflichen Belastungen und Gefährdungen: Definitionen, Vorkommen, Arbeitsschutz, pp. 671-672, Stuttgart, Gentner, ISBN 3-87247-617-3,
[Book Section]

Landau, Kurt and Williams, Mihaela Landau, Kurt and Pressel, Gerhard and Ferreira, Yvonne (eds.) (2004):
Virtualität.
In: Medizinisches Lexikon der beruflichen Belastungen und Gefährdungen: Definitionen, Vorkommen, Arbeitsschutz, pp. 666-667, Stuttgart, Gentner, ISBN 3-87247-617-3,
[Book Section]

Liebau, Hasso and Landau, Kurt Landau, Kurt and Pressel, Gerhard and Ferreira, Yvonne (eds.) (2004):
Übung.
In: Medizinisches Lexikon der beruflichen Belastungen und Gefährdungen: Definitionen, Vorkommen, Arbeitsschutz, pp. 637-640, Stuttgart, Gentner, ISBN 3-87247-617-3,
[Book Section]

Landau, Kurt (2004):
REFA-System.
In: Medizinisches Lexikon der beruflichen Belastungen und Gefährdungen : Definitionen, Vorkommen, Arbeitsschutz / hrsg. von K. Landau und G. Pressel. Unter Mitarb. von Y. Ferreira.- 1. Aufl.- Stuttgart : Gentner, 2004.- 728 S.-ISBN: 3-87247-617-3.- S. 524-52, Gentner, [Article]

Landau, Kurt Landau, Kurt and Pressel, Gerhard and Ferreira, Yvonne (eds.) (2004):
Projektmanagement.
In: Medizinisches Lexikon der beruflichen Belastungen und Gefährdungen: Definitionen, Vorkommen, Arbeitsschutz, pp. 508-511, Stuttgart, Gentner, ISBN 3-87247-617-3,
[Book Section]

Landau, Kurt Landau, Kurt and Pressel, Gerhard and Ferreira, Yvonne (eds.) (2004):
Prämienlohn.
In: Medizinisches Lexikon der beruflichen Belastungen und Gefährdungen: Definitionen, Vorkommen, Arbeitsschutz, pp. 504-507, Stuttgart, Gentner, ISBN 3-87247-617-3,
[Book Section]

Winter, Gabriele and Landau, Kurt Landau, Kurt and Pressel, Gerhard and Ferreira, Yvonne (eds.) (2004):
Montage.
In: Medizinisches Lexikon der beruflichen Belastungen und Gefährdungen: Definitionen, Vorkommen, Arbeitsschutz, pp. 451-454, Stuttgart, Gentner, ISBN 3-87247-617-3,
[Book Section]

Wolf, S. and Landau, Kurt Landau, Kurt and Pressel, Gerhard and Ferreira, Yvonne (eds.) (2004):
Managementtätigkeiten.
In: Medizinisches Lexikon der beruflichen Belastungen und Gefährdungen: Definitionen, Vorkommen, Arbeitsschutz, pp. 423-427, Stuttgart, Gentner, ISBN 3-87247-617-3,
[Book Section]

Landau, Kurt Landau, Kurt and Pressel, Gerhard and Ferreira, Yvonne (eds.) (2004):
Leistungsbeurteilung.
In: Medizinisches Lexikon der beruflichen Belastungen und Gefährdungen: Definitionen, Vorkommen, Arbeitsschutz, pp. 410-411, Stuttgart, Gentner, ISBN 3-87247-617-3,
[Book Section]

Seibel, Dieter and Landau, Kurt and Brose, Martin Landau, Kurt and Pressel, Gerhard and Ferreira, Yvonne (eds.) (2004):
Laser in Medizin.
In: Medizinisches Lexikon der beruflichen Belastungen und Gefährdungen: Definitionen, Vorkommen, Arbeitsschutz, pp. 400-405, Stuttgart, Gentner, ISBN 3-87247-617-3,
[Book Section]

Landau, Kurt Landau, Kurt and Pressel, Gerhard and Ferreira, Yvonne (eds.) (2004):
Konstruktion und Entwicklung.
In: Medizinisches Lexikon der beruflichen Belastungen und Gefährdungen: Definitionen, Vorkommen, Arbeitsschutz, pp. 366-367, Stuttgart, Gentner, ISBN 3-87247-617-3,
[Book Section]

Hartung, P. and Schmidt, H. D. and Luczak, Holger and Landau, Kurt Landau, Kurt and Pressel, Gerhard and Ferreira, Yvonne (eds.) (2004):
Instandhaltung.
In: Medizinisches Lexikon der beruflichen Belastungen und Gefährdungen: Definitionen, Vorkommen, Arbeitsschutz, pp. 324-328, Stuttgart, Gentner, ISBN 3-87247-617-3,
[Book Section]

Landau, Kurt Landau, Kurt and Pressel, Gerhard and Ferreira, Yvonne (eds.) (2004):
Fleißfertigung.
In: Medizinisches Lexikon der beruflichen Belastungen und Gefährdungen: Definitionen, Vorkommen, Arbeitsschutz, p. 243, Stuttgart, Gentner, ISBN 3-87247-617-3,
[Book Section]

Landau, Kurt Landau, Kurt and Pressel, Gerhard and Ferreira, Yvonne (eds.) (2004):
Erfolgsorientierte Vergütung.
In: Medizinisches Lexikon der beruflichen Belastungen und Gefährdungen: Definitionen, Vorkommen, Arbeitsschutz, pp. 209-212, Stuttgart, Gentner, ISBN 3-87247-617-3,
[Book Section]

Landau, Kurt Landau, Kurt and Pressel, Gerhard and Ferreira, Yvonne (eds.) (2004):
Dienstleistungsarbeit.
In: Medizinisches Lexikon der beruflichen Belastungen und Gefährdungen: Definitionen, Vorkommen, Arbeitsschutz, pp. 189-191, Stuttgart, Gentner, ISBN 3-87247-617-3,
[Book Section]

Landau, Kurt Landau, Kurt and Pressel, Gerhard and Ferreira, Yvonne (eds.) (2004):
Beleuchtung, gewerbliche Arbeitsplätze.
In: Medizinisches Lexikon der beruflichen Belastungen und Gefährdungen: Definitionen, Vorkommen, Arbeitsschutz, pp. 116-119, Stuttgart, Gentner, ISBN 3-87247-617-3,
[Book Section]

Landau, Kurt Landau, Kurt and Pressel, Gerhard and Ferreira, Yvonne (eds.) (2004):
Arbeitsbewertung und Entlohnung.
In: Medizinisches Lexikon der beruflichen Belastungen und Gefährdungen: Definitionen, Vorkommen, Arbeitsschutz, pp. 50-54, Stuttgart, Gentner, ISBN 3-87247-617-3,
[Book Section]

Landau, Kurt Landau, Kurt and Pressel, Gerhard and Ferreira, Yvonne (eds.) (2004):
Akkordlohn.
In: Medizinisches Lexikon der beruflichen Belastungen und Gefährdungen: Definitionen, Vorkommen, Arbeitsschutz, pp. 34-36, Stuttgart, Gentner, ISBN 3-87247-617-3,
[Book Section]

Pressel, Gerhard and Landau, Kurt (2004):
Belastung, Beanspruchung, Gefährdung.
In: Medizinisches Lexikon der beruflichen Belastungen und Gefährdungen : Definitionen, Vorkommen, Arbeitsschutz / hrsg. von K. Landau und G. Pressel. Unter Mitarb. von Y. Ferreira.- 1. Aufl.- Stuttgart : Gentner, 2004.- 728 S.-ISBN: 3-87247-617-3.- S. 18-20, Gentner, [Article]

Pressel, Gerhard and Landau, Kurt Landau, Kurt and Pressel, Gerhard and Ferreira, Yvonne (eds.) (2004):
Methodische Einführung.
In: Medizinisches Lexikon der beruflichen Belastungen und Gefährdungen: Definitionen, Vorkommen, Arbeitsschutz, pp. 11-12, Stuttgart, Gentner, ISBN 3-87247-617-3,
[Book Section]

Landau, Kurt and Spelten, C. and Winter, Gabriele (2004):
Nachhaltige und ergonomische Gestaltung von Industriearbeitsplätzen.
In: Thema Forschung, 2, pp. 2-7. [Article]

Landau, Kurt Gaugler, Eduard (ed.) (2004):
Arbeitswissenschaft.
In: Enzyklopädie der Betriebswirtschaftslehre, In: Handwörterbuch des Personalwesens, 3., überarb. und erg. Aufl., pp. 421-434, Stuttgart, Schäffer-Poeschel, ISBN 3-7910-8049-0,
[Book Section]

Schaub, Karlheinz and Britzke, Bernd and Landau, Kurt (2004):
Möglichkeiten und Grenzen der Systeme vorbestimmter Belastungen in der Montage.
In: Arbeit + Gesundheit in effizienten Arbeitssystemen : Bericht zum 50. Kongress der Gesellschaft für Arbeitswissenschaft vom 24. - 26. März 2004, pp. 637-642, Dortmund, GfA-Press, [Book Section]

Landau, Kurt (2004):
Ergonomie im Automobilbau.
In: TUD intern: Zeitung der Technischen Universität Darmstadt, 25 (2), p. 9. [Article]

Landau, Kurt Landau, Kurt (ed.) (2004):
Bedeutung der Montagearbeit für Mitarbeiter, Betrieb und Gesellschaft.
In: Montageprozesse gestalten: Fallbeispiele aus Ergonomie und Organisation, pp. 1-11, Stuttgart, ergonomia Verlag, ISBN 3935089732,
[Book Section]

Landau, Kurt (2004):
Der Mensch in der Montage : Arbeitswissenschaft - TU-Kolloquium würdigt die Rolle des qualifizierten Mitarbeiters.
In: Darmstädter Echo, 60 (24), p. 11. Echo-Zeitungen, [Article]

Schiegg, Philipp and Lücke, Thorsten and Niehaus, Florian and Landau, Kurt Landau, Kurt and Pressel, Gerhard and Ferreira, Yvonne (eds.) (2004):
Arbeitsvorbereitung.
In: Medizinisches Lexikon der beruflichen Belastungen und Gefährdungen: Definitionen, Vorkommen, Arbeitsschutz, pp. 65-67, Stuttgart, Gentner, ISBN 3-87247-617-3,
[Book Section]

Schaub, Karlheinz and Britzke, Bernd and Sanzenbacher, Gerhard and Jasker, Knuth and Landau, Kurt Landau, Kurt (ed.) (2004):
Ergonomische Risikoanalysen mit MTM-Ergo.
In: Montageprozesse gestalten : Fallbeispiele aus Ergonomie und Organisation,
Stuttgart, Ergonomie und Organisation in der Montage, Darmstadt, Januar 2004, [Conference or Workshop Item]

Landau, Kurt and Winter, Gabriele and Luczak, Holger Spath, Dieter (ed.) (2004):
Zur Bilanz erfolgreicher Veränderungen in der ergonomischen Arbeitsgestaltung.
In: Forschungs- und Technologiemanagement: Potenziale nutzen – Zukunft gestalten, pp. 269-277, München, Wien, Hanser, ISBN 978-3-446-22911-2,
[Book Section]

Brauchler, Regina and Sinn-Behrendt, Andrea and Bopp, Verena and Landau, Kurt and Presl, R. and Stern, H. and Knörzer, J. (2004):
Berufsorientierter Anforderungs- und Fähigkeitsabgleich mit dem Bavaria-Rehabilitanden Assessment BRA : erste Ergebnisse einer Evaluierung.
In: Arbeitsmedizinische Aspekte der Metallbearbeitung : Gesundheitsschutz bei Einsatz neuer Technologien ; Verhandlungen der Deutschen Gesellschaft für Arbeitsmedizin und Umweltmedizin e. V. gemeinsam mit der Österreichischen Gesellschaft für Arbeitsmedizi, 24. April 2004 / unter Mitw. ... Hrsg. Egmont Baumgartner ...- Innsbruck, Athesia-Tyrolia Dr., [Conference or Workshop Item]

Landau, Kurt and Hellwig, Reimar (2004):
Einführung in das Projektmanagement für Ingenieure.
Stuttgart, ergonomia-Verl., ISBN 3-935089-75-9,
[Book]

Schaub, Karlheinz and Britzke, Bernd and Sanzenbacher, Gerhard and Jasker, Knuth and Landau, Kurt Landau, Kurt (ed.) (2004):
Ergonomische Risikoanalysen mit MTM - Ergo.
In: Montageprozesse gestalten. Fallbeispiele aus Ergonomie und Organisation, pp. 175-199, Stuttgart, ergonomia Verlag, ISBN 3-935059-73-2,
[Book Section]

Abendroth, Bettina and Landau, Kurt and Weiße, Jochen Bill, K. and Breuer, Bert (eds.) (2004):
Menschliche Anforderungen.
In: Bremsenhandbuch: Grundlagen, Komponenten, Systeme, Fahrdynamik, pp. 38-48, Wiesbaden, Vieweg Verlag, [Book Section]

Abendroth, Bettina and Weiße, Jochen and Landau, Kurt Bill, Karlheinz and Breuer, Bert (eds.) (2004):
Menschliche Anforderungen.
In: Bremsenhandbuch: Grundlagen, Komponenten, Systeme, Fahrdynamik, pp. 38-48, Wiesbaden, Vieweg Verlag, [Book Section]

Schian, Hans-Martin and Gagel, Alexander and Landau, Kurt and Laschet, Ulrich (2004):
PRVE – Prävention und Rehabilitation zur Verhinderung von Erwerbsminderung. Materialsammlung des Instituts für Qualitätssicherung in Prävention und Rehabilitation (GmbH) an der Deutschen Sporthochschule Köln.
Köln, -,
[Other]

Landau, Kurt (2004):
Wirtschaftlichkeit und Nachhaltigkeit von Arbeitsschutzmaßnahmen.
In: ASU protect, Das Magazin für Arbeitsschutzmanagement, 1, pp. 13-15. [Article]

Landau, Kurt (2004):
Chefsache Arbeitsschutz.
In: ASU protect, Das Magazin für Arbeitsschutzmanagement, 1, p. 3. [Article]

Landau, Kurt (2004):
Ergonomie, Design und Kosten-/Nutzen Relationen.
In: Ergonomie und Design. Tagungsband der GFA Herbstkonferenz 2004, pp. 29-37,
GFA Herbstkonferenz 2004, Essen, 7. - 8. Oktober 2004, [Conference or Workshop Item]

Sinn-Behrendt, Andrea and Schaub, Karlheinz and Landau, Kurt (2004):
Ergonomisches Frühwarnsystem "Ergo-FWS" – Ein Screening Verfahren zur Analyse und Bewertung überwiegend körperlicher Arbeit in der Montage.
In: Arbeitsmedizinische Aspekte der ,Metallbearbeitung. Gesundheitsschutz bei Einsatz neuer Technologien, pp. 636-638,
44. Jahrestagung der Deutschen Gesellschaft für Arbeitsmedizin und Umweltmedizin e.V. und der Österreichischen Gesellschaft für Arbeitsmedizin, Innsbruck, Österreich, 21. - 24. April 2004, [Conference or Workshop Item]

Brauchler, Regina and Sinn-Behrendt, Andrea and Bopp, Verena and Landau, Kurt and Presl, Rudolf and Stern, Hartmut and Knörzer, Jürgen Baumgartner, E. and Stork, J. (eds.) (2004):
Berufsorientierter Anforderungs- und Fähigkeitsabgleich mit dem Bavaria-Rehabilitanden Assessment BRA, -erste Ergebnisse einer Evaluierung.
In: Arbeitsmedizinische Aspekte der ,Metallbearbeitung. Gesundheitsschutz bei Einsatz neuer Technologien, pp. 489-491,
44. Jahrestagung der Deutschen Gesellschaft für Arbeitsmedizin und Umweltmedizin e.V. und der Österreichischen Gesellschaft für Arbeitsmedizin, Innsbruck, Österreich, 21. - 24. April 2004, [Conference or Workshop Item]

Landau, Kurt Landau, Kurt and Pressel, Gerhard and Ferreira, Yvonne (eds.) (2004):
REFA – System.
In: Medizinisches Lexikon der beruflichen Belastungen und Gefährdungen: Definitionen, Vorkommen, Arbeitsschutz, pp. 524-526, Stuttgart, [Book Section]

Pressel, Gerhard and Landau, Kurt Landau, Kurt and Pressel, Gerhard and Ferreira, Yvonne (eds.) (2004):
Belastung – Beanspruchung – Gefährdung.
In: Medizinisches Lexikon der beruflichen Belastungen und Gefährdungen: Definitionen, Vorkommen, Arbeitsschutz, pp. 18-20, Stuttgart, [Book Section]

Landau, Kurt Gaugler, E. and Oechsler, W. A. and Weber, W. (eds.) (2004):
Arbeitswissenschaft.
In: Handwörterbuch des Personalwesens, pp. 421-434, Stuttgart, [Book Section]

Schaub, Karlheinz and Landau, Kurt (2004):
Ergonomie und Prävention in der betrieblichen Praxis.
In: angewandte Arbeitswissenschaft, Zeitschrift für die Unternehmenspraxis, 180, pp. 52-70. [Article]

Landau, Kurt and Schaub, Karlheinz and Huetmann, K. (2004):
Die Wissenschaft und Praxis eng verzahnt: die Entwicklung des NPW bei der Adam Opel AG: New Production Worksheet.
In: Kongress Arbeit und Organisation: mehr Produktivität durch Systeme, Methoden und Standards: Standortsicherung durch Interessenausgleich und Zusammenarbeit,
Kongress für Arbeit und Organisation, Berlin, 13. - 14. Mai 2004, [Conference or Workshop Item]

Landau, Kurt (2004):
Ergonomie im Automobilbau.
In: Zeitschrift für wirtschaftlichen Fabrikbetrieb, 99 (4), pp. 166-167. [Article]

Landau, Kurt and Pressel, Gerhard and Ferreira, Yvonne (2004):
Medizinisches Lexikon der beruflichen Belastungen und Gefährdungen: Definitionen, Vorkommen, Arbeitsschutz.
Stuttgart, Gentner, [Book]

Schaub, Karlheinz and Britzke, Bernd and Landau, Kurt (2004):
Ergonomische Risikoanalysen mit Hilfe von MTM – Ergo.
In: GfA-Jahresdokumentation 2004 der Gesellschaft für Arbeitswissenschaft e.V., Arbeit + Gesundheit in effizienten Arbeitssystemen, pp. 637-642,
Dortmund, 50. Arbeitswissenschaftlicher Kongress, ETH Zürich, 24. - 26. März 2004, [Conference or Workshop Item]

Winter, Gabriele and Schaub, Karlheinz and Landau, Kurt (2004):
Entwicklung von Ergonomie – Werkzeugen zur Bewertung körperlicher Arbeit in der Montage auf der Grundlage der Arbeitsschutznormung.
In: GfA-Jahresdokumentation 2004 der Gesellschaft für Arbeitswissenschaft e.V., Arbeit + Gesundheit in effizienten Arbeitssystemen, pp. 171-174,
Dortmund, 50. Arbeitswissenschaftlicher Kongress, ETH Zürich, 24. - 26. März 2004, [Conference or Workshop Item]

Sinn-Behrendt, Andrea and Schaub, Karlheinz and Winter, Gabriele and Landau, Kurt Landau, Kurt (ed.) (2004):
Ergonomische Frühwarnsystem "Ergo – FWS".
In: Montageprozesse gestalten: Fallbeispiele aus Ergonomie und Organisation, pp. 233-248, Stuttgart, ergonomia Verlag, [Book Section]

Landau, Kurt Landau, Kurt (ed.) (2004):
Montageprozesse gestalten: Fallbeispiele aus Ergonomie und Organisation.
Stuttgart, ergonomia Verlag, [Book]

Landau, Kurt (2004):
Der Mensch in der Montage: Arbeitswissenschaft – TU Kolloquium würdigt die Rolle des qualifizierten Mitarbeiters.
In: Darmstädter Echo, 60 (24), p. 11. [Article]

2003
Kuhn, K. and Landau, Kurt and Britzke, B. (2003):
Neue Qualität der Arbeit : planerische Umsetzung und neue Anforderungen an Arbeitsgestaltung und Personal.
In: Neue Qualität der Arbeit im Spannungsfeld von Produktivität und Arbeitsbelastung : 2. Symposium des MTM-Inst. und der Bundesanst. für Arbeitsschutz und Arbeitsmedizin am 27. Februar 2003 in Berlin.- Bremerhaven: Wirtschaftsverl., 2003.- ISBN 3-86509-08, Bremerhaven, Wirtschaftsverl., [Conference or Workshop Item]

Landau, Kurt (2003):
Arbeitswissenschaft und Praxis.
In: Unternehmen der Zukunft, 2003 (4), pp. 6-7. Forschungsinstitut für Rationalisierung e.V. an d. RWTH Aachen (FIR), ISSN 1439-2585,
[Article]

Landau, Kurt Luczak, Holger (ed.) (2003):
Mobile Arbeitsstätte PKW.
In: Kooperation und Arbeit in vernetzten Welten : Tagungsband der GfA Herbstkonferenz Aachen, 29. September - 1. Oktober 2003, p. 48, Stuttgart, ergonomia-Verlag, ISBN 3-935089-71-6,
[Book Section]

Wakula, Jurij and Mayer, Dirk and Landau, Kurt and Motzko, Christoph (2003):
Analysis and assessment of work output and physical stresses and strains in workers laying floor coverings.
In: Quality of work and products in enterprises of the future: proceedings of the annual spring conference of the GfA ...Munich, May 7th-9th, 2003 / ed. Helmut Strasser ...- Stuttgart: ergonomia- Verl., 2003.- 1100 S.- ISBN 3-935089-68-6.- S. 1003-1005, Stuttgart, ergonomia- Verl., [Conference or Workshop Item]

Schaub, Karlheinz and Landau, Kurt and Sanzenbacher, Gerhard (2003):
Industrial process optimization and risk analysis.
pp. 803-806, Stuttgart, ergonomia-Verl., Quality of work and products in enterprises of the future: proceedings of the annual spring conference of the GfA ISBN: 3-935089-68-6, München, 07.05. - 09.05.2003, [Conference or Workshop Item]

Landau, Kurt Strasser, Helmut (ed.) (2003):
Ergonomie und Betriebspraxis.
In: Quality of Work and Products in Enterprises of the Future proceedings of the annual spring conference of the GfA ; Munich, May 7th-9th, 2003, pp. 32-34, Stuttgart, ergonomia-Verl., ISBN 3-935089-68-6,
[Book Section]

Neumann, Markus and Wiessmann, Fritzi and Landau, Kurt (2003):
Risikomanagement für kleine und mittelständische Unternehmen (KMU) : IRMA-Leitfaden.
In: Arbeitsschutz besser managen : Organisation und Integration von Sicherheit und Gesundheitsschutz in Unternehmen / Frieder Ecker ... Hrsg.- Köln: TÜV-Verl., 2003.- 14.Aktualis. und Erg.-Lfg.Mai 2003.- 13350(S.1-28).- ISBN 3-8249-0751-8, TÜV-Verl., [Article]

Weißert-Horn, Margit and Schober-Schmutz, Brigitte and Landau, Kurt (2003):
Instrumentarium zur Gesamtbewertung der pflegerischen Arbeit.
In: News / Paul-Lempp-Stiftung, 4, pp. 3-4. [Article]

Landau, Kurt (2003):
Einführung in das Projektmanagement für Maschinenbauer : Skript zur Vorlesung.
Darmstadt, Preuss Medienservice, [Book]

Landau, Kurt (2003):
MTM als Beitrag zur Erhöhung des Niveaus der Arbeitsgestaltung.
In: Personal, Zeitschrift für Human Ressource Management, Sonderausgabe von MTM-Report, pp. 11-14. [Article]

Landau, Kurt and Bopp, Verena and Brauchler, Regina and Presl, R. and Stern, H. and Knörzer, J. (2003):
Integration arbeits- und verhaltensergonomischer Trainingseinheiten in die Rehabilitation auf der Basis eines berufsorientierten Anforderungs- und Fähigkeitsabgleiches.
In: Rehabilitation im Gesundheitssystem : [Kolloquim] vom 10.-12. März 2003, Bad Kreuznach / wiss. Ltg.: Ferdinand Schliehe ...- Bad Homburg: WDV, 2003.- 576 S.- (DRV-Schriften ; 40).- ISBN 3-926181-73-7.- S. 274-275, Bad Homburg, WDV, [Conference or Workshop Item]

Landau, Kurt and Abendroth, Bettina and Meyer, Oliver and Ackert, Holger Landau, Kurt and Winner, Hermann (eds.) (2003):
MEPEF – Methoden zur polygraphischen Erfassung des Fahrerverhaltens.
In: Fortschrittberichte VDI, Reihe 12, Verkehrstechnik / Fahrzeugtechnik, In: Fahrversuche mit Probanden – Nutzwert und Risiko: Darmstädter Kolloquium Mensch und Fahrzeug an der TUD Darmstadt, 3-4 April 2003, Darmstadt, pp. 40-65, Düsseldorf, [Book Section]

Landau, Kurt and Winner, Hermann and Abendroth, Bettina Landau, Kurt and Winner, Hermann and Abendroth, Bettina (eds.) (2003):
Fahrversuche mit Probanden – Nutzwert und Risiko: Darmstädter Kolloquium Mensch und Fahrzeug an der TUD Darmstadt, 3-4 April 2003, Darmstadt.
In: Fortschrittberichte VDI, Verkehrstechnik / Fahrzeugtechnik, 12, Düsseldorf, [Book]

Kuhn, K. and Landau, Kurt and Britzke, Bernd (2003):
Neue Qualität der Arbeit – planerische Umsetzung und neue Anforderungen an Arbeitsgestaltung und Personal.
In: Schriftenreihe der Bundesanstalt für Arbeitsschutz und Arbeitsmedizin, In: Neue Qualität der Arbeit im Spannungsfeld von Produktivität und Arbeitsbelastung: strategische Beiträge zur ganzheitlichen Arbeitsgestaltung, Tagungsberichte (Tb 136), pp. 25-57,
Dortmund, 2. Symposium des MTM – Institutes und der BAuA, Berlin, 27. Februar 2003, [Conference or Workshop Item]

Landau, Kurt (2003):
Arbeitswissenschaft und Praxis: prioritäre neue Handlungsfelder.
In: Unternehmen der Zukunft, 4, pp. 6-7. [Article]

Wakula, Jurij and Mayer, Dirk and Landau, Kurt and Motzko, Christoph (2003):
Analysis and Assessment of Work Output and Physical Stresses and Strains in Workers Laying Floor Coverings.
In: Quality of Work and Products in Enterprises of the Future, pp. 1003-1005,
Annual Spring Conference of the GfA on the Occasion of the Foundation of the Gesellschaft für Arbeitswissenschaft e. V. (GfA) and the XVII Annual Conference on the International Society for Occupational Ergonomics & Safety (ISOES), München, 7. - 9. Mai 2003, [Conference or Workshop Item]

Neumann, Markus and Wiessmann, Fritzi and Landau, Kurt (2003):
Risikomanagement für kleine und mittelständische Unternehmen (KMU): IRMA – Leitfaden.
In: Arbeitsschutz besser managen: Organisation und Integration von Sicherheit und Gesundheitsschutz im Unternehmen, p. 28, Köln, TÜV Verlag, [Book Section]

Landau, Kurt and Luczak, Holger and Keith, Harald and Rösler, Dirk and Schaub, Karlheinz and Winter, Gabriele (2003):
Innovative Konzepte – Bilanz erfolgreicher Veränderungen in der Arbeitsgestaltung und Unternehmensorganisation: Arbeitswissenschaftliche Konzepte, Erfolgsfaktoren und Transfermechanismen für die Entwicklung und Verbreitung ganzheitlicher Innovationsprozesse. Kurzfassung des Berichtes zum gleichnamigen Forschungsprojekt beim BMBF.
Stuttgart, ergonomia Verlag, [Book]

Landau, Kurt Landau, Kurt (ed.) (2003):
Good Practice: Ergonomie und Arbeitsgestaltung.
Stuttgart, ergonomia Verlag, [Book]

Landau, Kurt and Hellwig, Reimar and Mauerhoff, Anna and Peters, H. and Pötzl, B. and Weißert-Horn, Margit (2003):
Einführung in das Projektmanagement für Maschinenbauer: Skript zur Vorlesung.
Darmstadt, Preuss Medienservice, Einführung in das Projektmanagement für Maschinenbauer, TU Darmstadt, [Lecture]

Landau, Kurt and Schaub, Karlheinz (2003):
MTM Analysiersystem mit Kriterien zur ergonomischen Bewertung.
In: Referate der MTM-Konferenz 2003. Arbeitsgestaltung und Belastungsoptimierung: Arbeitsgestaltung zur Erhöhung der Wertschöpfung und Optimierung der Beanspruchung, Technische Akademie Hohenstein e. V., pp. 1-18,
MTM-Konferenz 2003. Arbeitsgestaltung und Belastungsoptimierung: Arbeitsgestaltung zur Erhöhung der Wertschöpfung und Optimierung der Beanspruchung, Schloss Hohenstein, Bönnigheim, 11. April 2003, [Conference or Workshop Item]

Landau, Kurt and Bopp, Verena and Brauchler, Regina and Presl, Rudolf and Stern, Hartmut and Knörzer, Jürgen (2003):
Integration arbeits- und verhaltensergonomischer Trainingseinheiten in die Rehabilitation auf der Basis eines berufsorientierten Anforderungs- und Fähigkeitsabgleiches.
In: DRV Schriften, 40, In: DRV Schriften, Bd. 40, 12. Rehabilitationswissenschaftliches Kolloquium, Rehabilitation im Gesundheitssystem, pp. 274-275,
12. Rehabilitationswissenschaftliches Kolloquium, Rehabilitation im Gesundheitssystem, Bad Kreuznach, 12. - 13. März 2003, [Conference or Workshop Item]

2002
Landau, Kurt Deutsche MTM-Vereinigung (Corporate Creator) (2002):
Arbeitswelt umfassend gestalten.
In: MTM - Bundestagung : 23.-24. Oktober 2002, Stuttgart; Tagungsband, pp. 1-4, Stuttgart, [Book Section]

Landau, Kurt (2002):
The development of driver assistance systems following usability criteria.
In: Behaviour & Information Technology, 21 (5), pp. 341-344. [Article]

Landau, Kurt (2002):
Usability-Kriterien für intelligente Fahrerassistenzsysteme.
In: ZfAW, Zeitschrift für die gesamte Wertschöpfungskette Automobilwirtschaft, 3, pp. 28-37. [Article]

Landau, Kurt Luzak, H. and Cakir, A. E. and Cakir, G. (eds.) (2002):
The development of driver assistance systems following usability criteria.
In: Work with display units - world wide work : proceedings of the 6th International Scientific Conference on Work with Display Units, pp. 416-418,
Berlin, Ergonomic, Institut für Arbeits- und Sozialforschung, WWDU 2002 - world wide work, Berchtesgarden, 22. - 25. Mai 2002, ISBN 3-925251-08-1,
[Conference or Workshop Item]

Landau, Kurt and Spelten, Christoph and Bopp, Verena Luzak, H. and Cakir, A. E. and Cakir, G. (eds.) (2002):
Implementation of EU directive on health and safety with computer-based checklists.
In: WWDU 2002 – Work With Display Units World Wide Work, Proceedings of the 6th International Scientific Conference on Work With Display Units, pp. 479-448, Berlin, Ergonomic, [Book Section]

Landau, Kurt and Bopp, Verena and Brauchler, Regina and Presl, Rudolf and Stern, Hartmut and Knörzer, Jürgen Seeber, A. (ed.) (2002):
Arbeits- und Verhaltensergonomie zur medizinisch berufsorientierten Rehabilitation MBO.
In: Arbeitswissenschaft im Zeichen gesellschaftlicher Vielfalt : GfA-Jahresdokumentation 2002 der Gesellschaft für Arbeitswissenschaft e.V., pp. 421-422, Dortmund, GfA-Pr., [Book Section]

Weißert-Horn, Margit and Landau, Kurt and Grunewald, P. Seeber, A. (ed.) (2002):
Instrumentarium zur Bewertung pflegerischer Arbeit.
In: Arbeitswissenschaft im Zeichen gesellschaftlicher Vielfalt : GfA-Jahresdokumentation 2002 der Gesellschaft für Arbeitswissenschaft e.V., pp. 403-406, Dortmund, GfA-Pr., [Book Section]

Weisse, Jochen and Landau, Kurt and Mayser, C. and Koenig, W. (2002):
A user-adaptive driver assistance system.
In: ORP 2002, 2nd International Conference on Occupational Risk Prevention : Proceedings,
ORP 2002, 2nd International Conference on Occupational Risk Prevention, Gran Canaria Island, 20. - 22. Februar 2002, [Conference or Workshop Item]

Brauchler, Regina and Bopp, Verena and Landau, Kurt and Presl, R. and Stern, H. and Knörzer, J. (2002):
Berufsorientierter Anforderungs- und Fähigkeitsabgleich mit dem Bavaria-Rehabilitanden Assessment BRA.
In: Arbeitswissenschaftlicher Kongress <48, 2002, Linz>: Arbeitswissenschaft im Zeichen gesellschaftlicher Vielfalt: vom 20.- 22. Februar 2002 / hrsg. von ... A. Seeber.- Dortmund: GfA-Pr., 2002.- (Jahresdokumentation 2002 der Gesellschaft für Arbeitswissens, 22. Februar 2002 / hrsg. von ... A. Seeber.- Dortmund, GfA-Pr., [Conference or Workshop Item]

Landau, Kurt (2002):
Ergonomie und Wirtschaftlichkeit - "rechnet" sich die Arbeitsgestaltung?
172, In: Angewandte Arbeitswissenschaft, pp. 49-67. [Article]

Landau, Kurt and Ferreira, Yvonne and Mauerhoff, Anna and Meyer, Oliver (2002):
Arbeitstechniken für Studierende der Ingenieurwissenschaften.
Stuttgart, ergonomia Verlag, [Book]

Landau, Kurt (2002):
Usability criteria for intelligent driver assistance systems.
In: Theoretical Issues in Ergonomics Science, 3 (4), pp. 330-345. [Article]

Landau, Kurt (2002):
Ergonomie und Wirtschaftlichkeit-"rechnet" sich die Arbeitsgestaltung?
In: angewandte Arbeitswissenschaft, Zeitschrift für die Unternehmenspraxis, 172, pp. 49-67. [Article]

Brauchler, Regina and Bopp, Verena and Landau, Kurt and Presl, Rudolf and Stern, Hartmut and Knörzer, Jürgen (2002):
Berufsorientierter Anforderungs- und Fähigkeitsabgleich mit dem Bavaria- Rehabilitanden Assessment BRA.
In: GfA-Jahresdokumentation 2002 der Gesellschaft für Arbeitswissenschaft e.V. (Hg.), Arbeitswissenschaft im Zeichen gesellschaftlicher Vielfalt, pp. 417-420,
Linz, Österreich, 48. Arbeitswissenschaftlicher Kongress, Johannes Kepler Universität Linz, 22. Februar 2002, [Conference or Workshop Item]

Abendroth, Bettina and Landau, Kurt (2002):
Wie verändert sich der Autofahrer im Alter?
In: GfA-Jahresdokumentation 2002 der Gesellschaft für Arbeitswissenschaft e.V. (Hg.), Arbeitswissenschaft im Zeichen gesellschaftlicher Vielfalt, pp. 251-254,
Linz, Österreich, 48. Arbeitswissenschaftlicher Kongress, Johannes Kepler Universität Linz, 22. Februar 2002, [Conference or Workshop Item]

2001
Ferreira, Yvonne and Landau, Kurt (2001):
Flexible Arbeitszeitmodelle und ihr Beitrag zur Prozessoptimierung.
In: REFA- Nachrichten, 54 (3), pp. 16-26. [Article]

Wakula, Jurij and Landau, Kurt (2001):
Ergonomic analysis of grapevine pruning to define work and hand tools design requirements and reduce the risk of CTD.
In: International Congress on Humanizing Work and Work Environment <2001, Bombay>. - Venue: Industrial Design Centre Indian Inst. of Technology, 2001 = HWWE Abstract; S. 31, Venue, Industrial Design Centre Indian Inst. of Technology, [Conference or Workshop Item]

Landau, Kurt and Luczak, Holger (2001):
Ergonomie und Organisation in der Montage.
München, Hanser, [Book]

Landau, Kurt and Weißert-Horn, M. and Grunewald, G. and Vogelmann, G. and Lorenz, H. (2001):
Altenpflege - belastend für Geist und Körper? Instrumentarium zur Darstellung der körperlichen, mentalen und emotionalen Belastung bei pflegerischen Tätigkeiten; grundlegende Hilfe zur Erkennung von Belastungen sowie zur Orientierung und Optimierung von Arbeitsabläufen.
Stuttgart, Paul-Lempp-Stiftung, [Book]

Weisse, Jochen and Landau, Kurt and Rieth, P. and Eberz, T. (2001):
Klassifikation von Fahrzeugbremsungen durch Analyse der Fußbewegungen.
In: Human Factors bei der Entwicklung von Fahrzeugen: 43. Fachausschussitzug Anthropotechnik der Deutschen Gesellschaft für Luft- und Raumfahrt, Okt. 2001, Hamburg. Hrsg.: K.-P. Gärtner, M. Grandt. - Hamburg: DGLR, 201 = DGLR-Bericht; 2001-06. S. 221-232, Hamburg, DGLR, [Book Section]

Wakula, Jurij and Landau, Kurt (2001):
Stress-strain analysis of grapevine pruning with manual prunes to define work and hand tools design requirements and reduce the risk of CTD.
In: Promotion of health through ergonomic working and living conditions: Proceedings of the 33rd Annual Congress of the Nordic Ergonomics Society, Sept. 2001, Tampere, Finland. - Tampere: Univ. of Tampere, School of Public Health, 2001. S. 189-193, Tampere, Univ. of Tampere, [Conference or Workshop Item]

Landau, Kurt (2001):
Flexible Arbeitszeitmodelle und ihr Beitrag zur Prozessoptimierung.
In: Durchgängiges Prozessmanagement - Strategien und Werkzeuge für den Gechäftserfolg: REFA-Kongress Arbeitsorganisation, Berlin, Darmstadt, REFA, [Book Section]

Funke, J. and Breuer, B. and Landau, Kurt (2001):
Rider/Motorcycle interaction - a human approach to motorcycle safety.
In: International Motorcycle Safety Conference <2001, Orlando>: Proceedings, [Conference or Workshop Item]

Balzulat, Jochen and Trieb, Rainer and Seidl, Andreas and Bubb, Heiner and Landau, Kurt and Linner, Stefan (2001):
Das Ergonomie Kompetenz Netzwerk ECN.
In: GfA-Jahresdokumentation 2000 der Gesellschaft für Arbeitswissenschaft e.V. (Hg.), Bericht zum 47. Arbeitswissenschaftlichen Kongress an der Technischen Universität Kassel, Arbeitsgestaltung - Flexibilisierung - Kompetenzentwicklung, pp. 487-490,
Dortmund, G.f.A., 47. Arbeitswissenschaftlicher Kongress, Arbeitsgestaltung - Flexibilisierung - Kompetenzentwicklung, Technische Universität Kassel, 14. – 16. März 2001, [Conference or Workshop Item]

Ferreira, Yvonne and Landau, Kurt (2001):
Umsetzungen flexibler Arbeitszeitregime am Beispiel eines deutschen Großflughafens - Entwicklung einer Methodik zur Entscheidungshilfe.
In: Arbeitsgestaltung - Flexibilisierung - Kompetenzentwicklung: Bericht zum 47. Arbeitswissenschaftlichen Kongress an der Technischen Universität Kassel, März 2001. - Dortmund: G.f.A., 2001 = Gesellschaft für Arbeitswissenschaft: Jahresdokumentation 2001., Dortmund, G.f.A., [Conference or Workshop Item]

Shavit, Yael Bellaiche and Menozzi, M. and Landau, Kurt (2001):
Beeinflussung der Sehfunktionen bei der Arbeit am Binokular: eine Feldstudie.
In: Arbeitsgestaltung - Flexibilisierung - Kompetenzentwicklung: Bericht zum 47. Arbeitswissenschaftlichen Kongress an der Technischen Universität Kassel, März 2001. - Dortmund: G.f.A., 2001 = Gesellschaft für Arbeitswissenschaft: Jahresdokumentation 2001., Dortmund, G.f.A., [Conference or Workshop Item]

Weisse, J. and Klempau, F. and Landau, Kurt and Breuer, B. (2001):
Characterization of driver behavior and strain in critical situations.
In: Friction potential and safety: prediction of handling behavior: 2nd International Colloquium on Vehicle Tyre Road Interaction, Florence, Feb. 2001. S. 213-224, [Article]

Spelten, Christoph and Landau, Kurt (2001):
Arbeitsgestaltung rechnet sich - Ergebnisse aus Betriebsanalysen.
In: GfA-Jahresdokumentation 2000 der Gesellschaft für Arbeitswissenschaft e.V. (Hg.), Bericht zum 47. Arbeitswissenschaftlichen Kongress an der Technischen Universität Kassel, Arbeitsgestaltung - Flexibilisierung - Kompetenzentwicklung, pp. 479-481,
Dortmund, G.f.A., 47. Arbeitswissenschaftlicher Kongress, Arbeitsgestaltung - Flexibilisierung - Kompetenzentwicklung, Technische Universität Kassel, 14. – 16. März 2001, [Conference or Workshop Item]

Landau, Kurt (2001):
Rationalisierungseffekte und Ergonomie des Ein-Mann-Mauerns.
5, In: Das Mauerwerk, (1), pp. 24-30. [Article]

Mussgnug, Jochen and Neumann, M. and Landau, Kurt and Wegel, H. and Bestenlehner, S. (2001):
Entwicklung eines Berechnungsmodells zur Beurteilung der Arbeitsbelastung von Mitarbeitern in Betriebszentralen der Deutschen Bahn AG.
In: Arbeitsgestaltung - Flexibilisierung - Kompetenzentwicklung: Bericht zum 47. Arbeitswissenschaftlichen Kongress an der Technischen Universität Kassel, März 2001 - Dortmund: G.f.A., 2001 = Gesellschaft für Arbeitswissenschaft: Jahresdokumentation 2001., [Conference or Workshop Item]

Schaub, Karlheinz and Storz, Wolfgang and Landau, Kurt Landau, Kurt and Luczak, Holger (eds.) (2001):
Nachhaltige Risikobeurteilung von Montageprozessen in der Automobilindustrie.
In: Ergonomie und Organisation in der Montage, pp. 148-177, München, Hanser, [Book Section]

Landau, Kurt and Wimmer, Ralf and Luczak, Holger and Mainzer, Jan and Peters, H. and Winter, Gabriele Landau, Kurt and Luczak, Holger (eds.) (2001):
Anforderungen an Montagearbeitsplätze.
In: Ergonomie und Organisation in der Montage, pp. 1-82, München, Hanser, [Book Section]

Abendroth, Bettina and Weisse, Jochen and Wakula, Jurij and Williams, Mihaela and Meyer, Oliver and Landau, Kurt (2001):
Method pool for ergonomic analysis of stress-strain resulted while realcar driving & at driving simulator.
In: HWWE abstract, p. 3,
International Congress on Humanizing Work and Work Environment, Venue: Industrial Design Centre Indian Institute of Technology, Bombay, 11. - 14. Dezember 2001, [Conference or Workshop Item]

Wakula, Jurij and Landau, Kurt (2001):
Ergonomic analysis of grapevine pruning to define work and hand tools desgin requirements and reduce the risk of CTD.
In: HWWE abstract, p. 31,
International Congress on Humanizing Work and Work Environment, Venue: Industrial Design Centre Indian Institute of Technology, Bombay, 11. - 14. Dezember 2001, [Conference or Workshop Item]

Weisse, Jochen and Landau, Kurt and Rieth, Peter and Eberz, Thomas (2001):
Klassifikation von Fahrzeugbremsung durch Analyse der Fußbewegung.
In: Human Factors bei der Entwicklung von Fahrzeugen, pp. 221-232,
Hamburg, 43. Fachausschusssitzung Anthropotechnik der Deutschen Gesellschaft für Luft- und Raumfahrt e.V., 23. - 24. Oktober 2001, [Conference or Workshop Item]

Landau, Kurt and Weißert-Horn, Margit and Grunewald, G. and Vogelmann, Gregor and Lorenz, H. (2001):
Altenpflege – belastend für Geist und Körper? Instrumentarium zur Darstellung der körperlichen, mentalen und emotionalen Belastung bei pflegerischen Tätigkeiten – Grundlegende Hilfe zur Erkennung von Belastungen sowie zur Orientierung und Optimierung von Arbeitsabläufen.
Stuttgart, Paul-Lempp-Stiftung, [Book]

Wakula, Jurij and Landau, Kurt (2001):
Stress-strain analysis of grapevine pruning with manual prunes to define work and hand tools design requirements and reudce the risk of CTD.
In: 33rd Annual Congress of the NES – Nordic Ergonomic Society - Promotion of Health through Ergonomics Working and Living Conditions – Outcomes and methods of research and practice, pp. 189-193,
33rd Annual Congress of the NES – Nordic Ergonomic Society - Promotion of Health through Ergonomics Working and Living Conditions – Outcomes and methods of research and practice, Tampere, Finnland, 2. - 5. September 2001, [Conference or Workshop Item]

Ferreira, Yvonne and Landau, Kurt (2001):
Umsetzung flexibler Arbeitzeitregime am Beispiel eines deutschen Großflughafens Entwicklung einer Methodik zur Entscheidungshilfe.
In: GfA-Jahresdokumentation 2000 der Gesellschaft für Arbeitswissenschaft e.V. (Hg.), Bericht zum 47. Arbeitswissenschaftlichen Kongress an der Technischen Universität Kassel, Arbeitsgestaltung - Flexibilisierung - Kompetenzentwicklung, pp. 245-250,
Dortmund, 47. Arbeitswissenschaftlicher Kongress, Arbeitsgestaltung - Flexibilisierung - Kompetenzentwicklung, Technische Universität Kassel, 14. – 16. März 2001, [Conference or Workshop Item]

Abendroth, Bettina and Landau, Kurt (2001):
Auswirkungen eines Abstandsregelsystems auf Fahrverhalten und Akzeptanz.
In: GfA-Jahresdokumentation 2001 der Gesellschaft für Arbeitswissenschaft e.V. (Hg.), Bericht zum 47. Arbeitswissenschaftlichen Kongress an der Technischen Universität Kassel, Arbeitsgestaltung - Flexibilisierung - Kompetenzentwicklung, pp. 179-182,
Dortmund, 47. Arbeitswissenschaftlicher Kongress, Arbeitsgestaltung - Flexibilisierung - Kompetenzentwicklung, Technische Universität Kassel, 14. – 16. März 2001, [Conference or Workshop Item]

Mussgnug, Jochen and Neumann, Markus and Landau, Kurt and Wegel, H. and Bestenlehner, S. (2001):
Entwicklung eines Berechnungsmodells zur Beurteilung der Arbeitsbelastung von Mitarbeitern in Betriebszentralen der Deutschen Bahn AG.
In: GfA-Jahresdokumentation 2000 der Gesellschaft für Arbeitswissenschaft e.V. (Hg.), Bericht zum 47. Arbeitswissenschaftlichen Kongress an der Technischen Universität Kassel, Arbeitsgestaltung - Flexibilisierung - Kompetenzentwicklung, pp. 171-174,
Dortmund, 47. Arbeitswissenschaftlicher Kongress, Arbeitsgestaltung - Flexibilisierung - Kompetenzentwicklung, Technische Universität Kassel, 14. – 16. März 2001, [Conference or Workshop Item]

Weisse, Jochen and Klempau, Frank and Landau, Kurt and Breuer, Bert (2001):
Characterization of Driver Behaviour and Strain in Critical Situations.
In: 2nd International Colloquium on Vehicle Tyre Road Interaction - Friction potential and safety: prediction of handling behavior, pp. 213-214,
2nd International Colloquium on Vehicle Tyre Road Interaction - Friction potential and safety: prediction of handling behavior, Florenz, Italien, 23. Februar 2001, [Conference or Workshop Item]

2000
Wakula, Jurij and Beckmann, T. and Hett, M. and Landau, Kurt (2000):
Ergonomic analysis of grapevine pruning and wine harvesting to define work and hand tools design requirements.
2, In: Occupational ergonomics, pp. S. 151-161. [Article]

Peterson, P. and Wakula, Jurij and Landau, Kurt (2000):
Development of a hand tool work analysis method (HTWAM).
2, In: Occupational Ergonomics, (3), pp. S. 137-150. [Article]

Landau, Kurt and Mattila, Markku (2000):
Guest-editorial.
2, In: Occupational Ergonomics, (3), pp. S. 135. [Article]

Spelten, Christoph and Landau, Kurt (2000):
Risk Assessment and a Method for Risk Reduction with Standard Case Studies.
In: Proceedings of the the XIVth Triennial Congress of the International Ergonomics Association and the 44th Annual Meeting of the Human Factors and Ergonomics Society – Ergonomics for the New Millennium,
London, Taylor & Francis, XIVth Triennial Congress of the International Ergonomics Association, 44th Annual Meeting of the Human Factors and Ergonomics Society – Ergonomics for the New Millennium, San Diego, USA, 29. Juli - 4. August 2000, [Conference or Workshop Item]

Landau, Kurt (2000):
Ergonomics in Germany.
In: Proceedings of the the XIVth Triennial Congress of the International Ergonomics Association and the 44th Annual Meeting of the Human Factors and Ergonomics Society – Ergonomics for the New Millennium,
London, Taylor & Francis, XIVth Triennial Congress of the International Ergonomics Association, 44th Annual Meeting of the Human Factors and Ergonomics Society – Ergonomics for the New Millennium, San Diego, USA, 29. Juli - 4. August 2000, [Conference or Workshop Item]

Wakula, Jurij and Adelmann, Martin and Linke-Kaiser, Gerda and Landau, Kurt (2000):
Development and testing of ergonomically tools for tile-setters work.
In: Proceedings of the the XIVth Triennial Congress of the International Ergonomics Association and the 44th Annual Meeting of the Human Factors and Ergonomics Society – Ergonomics for the New Millennium,
London, Taylor & Francis, XIVth Triennial Congress of the International Ergonomics Association, 44th Annual Meeting of the Human Factors and Ergonomics Society – Ergonomics for the New Millennium, San Diego, USA, 29. Juli - 4. August 2000, [Conference or Workshop Item]

Landau, Kurt (2000):
Ergonomie und Leistungsvorgabe.
In: Schriftenreihe der Bundesanstalt für Arbeitsschutz und Arbeitsmedizin, Tb 119, In: Arbeitschutz – Ergonomie – Normleistung – Strategische Beiträge zur ganzheitlichen Arbeitsgestaltung, pp. 60-81,
Dortmund, Berlin, Wirtschaftsverl., Kolloquium des MTM-Institutes und der Bundesanstalt für Arbeitschutz und Arbeitsmedizin, Dresden, 12. Dezember 2000, [Conference or Workshop Item]

Brauchler, Regina and Federhofer, R. and Krohmer, C. and Bokranz, R. and Landau, Kurt (2000):
Pflege ist ex definitione das Schenken von Zeit - Pflegezeitbemessung in der häuslichen Pflege.
In: Komplexe Arbeitssysteme - Herausforderungen für Analyse und Gestaltung: Bericht zum 46. Arbeitswissenschaftlichen Kongress an der Technischen Universität Berlin, März 2000 - Dortmund: G.f.A., 2000 = Gesellschaft für Arbeitswissenschaft: Jahresdokument, [Conference or Workshop Item]

Landau, Kurt (2000):
Ergonomics in agriculture, forestry and food production.
In: Ergonomics for the New Millenium: Proceedings of the Triennial Congress of the International Ergonomics Association <14, 2000, San Diego> and Annual Meeting of the Human Factors and Ergonomics Society <44, 2000, San Diego>. - London: Taylor & Francis, 200, London, Taylor & Francis, [Conference or Workshop Item]

Wakula, Jurij and Wimmel, F. and Landau, Kurt and Linke-Kaiser, G. (2000):
Analyse von Belastungen, Beanspruchungen und muskuloskeletalen Beschwerden bei Verputzern.
In: Arbeitsmedizin im Wandel - bewährte Strategien und Herausforderungen: Arbeitsmedizinisches Kolloquium der gewerblichen Berufsgenossenschaften, Mai 2000 Berlin. Hrsg.: G. Schäcke, P. Lüth. - Fulda: Rindt-Dr., 2000 = Dokumentationsbd. über die 40. Jahre, Fulda, Rindt-Dr., [Conference or Workshop Item]

Wakula, Jurij and Landau, Kurt (2000):
Belastungsanalyse beim Rebenschneiden als Grundlage für Designanforderungen für Handwerkzeuge: Ergebnisse einer Felduntersuchung im Weinbau.
In: Arbeitskreis Arbeitswissenschaft im Landbau der VDI-MEG und Institut für Landtechnik der TU München-Weihenstephan: 12. Arbeitswissenschaftliches Seminar, März 2000, Weihenstephan. Tagungsbd. Hrsg.: H. Auernhammer. . - Freising 2000 = Landtechnik-Schrif, [Conference or Workshop Item]

Landau, Kurt Kuorinka, I. (ed.) (2000):
Arbeitswissenschaft meets Ergonomics.
In: History of the International Ergonomics Association: The First Quarter of a Century, pp. 143-158, Montreal, [Book Section]

Wakula, Jurij and Beckmann, T. and Hett, M. and Landau, Kurt (2000):
Stress-strain-analysis of grapevine pruning with powered and non-powered hand tools.
In: Ergonomics for the New Millenium: Proceedings of the Triennial Congress of the International Ergonomics Association <14, 2000, San Diego> and Annual Meeting of the Human Factors and Ergonomics Society <44, 2000, San Diego>. - London: Taylor & Francis, 200, London, Taylor & Francis, [Conference or Workshop Item]

Landau, Kurt (2000):
'The right person at the right place' improved job opportunities for disabled persons.
In: Ergonomics for the New Millenium: Proceedings of the Triennial Congress of the International Ergonomics Association <14, 2000, San Diego> and Annual Meeting of the Human Factors and Ergonomics Society <44, 2000, San Diego>. - London: Taylor & Francis, 200, London, Taylor & Francis, [Conference or Workshop Item]

Mussgnug, Jochen and Neumann, M. and Landau, Kurt (2000):
Quantifying mental workload of operators in future control centres of the Deutsche Bahn AG.
In: Ergonomics for the New Millenium: Proceedings of the Triennial Congress of the International Ergonomics Association <14, 2000, San Diego> and Annual Meeting of the Human Factors and Ergonomics Society <44, 2000, San Diego>. - London: Taylor & Francis, 200, London, Taylor & Francis, [Conference or Workshop Item]

Funke, J. and Breuer, B. and Landau, Kurt (2000):
Ermittlung der Ankopplungskräfte von Motorradfahrern - ein Ansatz zur Untersuchung des Mensch-Maschine-Systems.
In: Internationale Motorradkonferenz <3, 2000, München>: Tagungsbd., [Conference or Workshop Item]

Mayer, Udo and Neumann, Markus D. and Kubbat, Wolfgang and Landau, Kurt (2000):
Is Eye Damage caused by stereoscopic Displays?
3957, pp. 4-11, San Jose, Proceedings of SPIE, Stereoscopic Displays and Virtual Reality Systems VII, [Conference or Workshop Item]

Neumann, Markus and Landau, Kurt and Mayer, U. and Kubbat, Wolfgang (2000):
Moving Graphic Elements in a Stereoscopic 3D Flight Guidance Display.
In: Proceedings of the the XIVth Triennial Congress of the International Ergonomics Association and the 44th Annual Meeting of the Human Factors and Ergonomics Society – Ergonomics for the New Millennium,
San Diego, Taylor & Francis, XIVth Triennial Congress of the International Ergonomics Association, 44th Annual Meeting of the Human Factors and Ergonomics Society – Ergonomics for the New Millennium, San Diego, USA, 29. Juli - 4. August 2000, [Conference or Workshop Item]

Wakula, Jurij and Landau, Kurt (2000):
Ergonomische Entwicklung und Gestaltung von ausgewählten Arbeitsmitteln für Fliesenlegertätigkeiten.
Frankfurt a.M., [Book]

Wakula, Jurij and Wimmel, Frank and Landau, Kurt and Linke-Kaiser, Gerda (2000):
Analyse von Belastungen, Beanspruchungen und muskuloskeletalen Beschwerden bei Verputzern.
In: Dokumentationsband über die 40. Jahrestagung der Deutschen Gesellschaft für Arbeitsmedizin und Umweltmedizin e.V., in Zusammenarbeit mit dem Verband Deutscher Betriebs- und Werksärzte e.V. – Berufsverband Deutscher Arbeitsmediziner – in Verbindung mit dem, pp. 222-225,
Berlin, Arbeitsmedizinisches Kolloquium der gewerblichen Berufsgenossenschaften, 15. - 18. Mai, [Conference or Workshop Item]

Brauchler, Regina and Federhofer, Roswitha and Krohmer, Christine and Bokranz, Rainer and Landau, Kurt (2000):
Pflege ist ex definitione das Schenken von Zeit – Pflegezeitbemessung in der häuslichen Pflege.
In: GfA-Jahresdokumentation 2000 der Gesellschaft für Arbeitswissenschaft e.V. (Hg.), Bericht zum 46. Arbeitswissenschaftlichen Kongress an der Technischen Universität Berlin, Komplexe Arbeitssysteme – Herausforderungen für Analyse und Gestaltung, pp. 435-437,
Dortmund, 46. Arbeitswissenschaftlicher Kongress, Technische Universität Berlin, 15. - 18. März 2000, [Conference or Workshop Item]

Wakula, Jurij and Beckmann, Thomas and Hett, Michael and Landau, Kurt (2000):
Stress-Strain- Analysis of Grapevine Pruning with Powered and Non-Powered Hand Tools.
In: Proceedings of the the XIVth Triennial Congress of the International Ergonomics Association and the 44th Annual Meeting of the Human Factors and Ergonomics Society – Ergonomics for the New Millennium,
XIVth Triennial Congress of the International Ergonomics Association, 44th Annual Meeting of the Human Factors and Ergonomics Society – Ergonomics for the New Millennium, San Diego, USA, 29. Juli - 4. August 2000, [Conference or Workshop Item]

Landau, Kurt (2000):
"The Right Person at the Right Place" Improved Job Opportunities for Disabled Persons.
In: Proceedings of the the XIVth Triennial Congress of the International Ergonomics Association and the 44th Annual Meeting of the Human Factors and Ergonomics Society – Ergonomics for the New Millennium,
XIVth Triennial Congress of the International Ergonomics Association, 44th Annual Meeting of the Human Factors and Ergonomics Society – Ergonomics for the New Millennium, San Diego, USA, 29. Juli - 4. August 2000, [Conference or Workshop Item]

Mussgnug, Jochen and Neumann, Markus and Landau, Kurt (2000):
Quantifying Mental Workload of Operators in Future Control-Centre of the Deutsche Bahn AG.
In: Proceedings of the the XIVth Triennial Congress of the International Ergonomics Association and the 44th Annual Meeting of the Human Factors and Ergonomics Society – Ergonomics for the New Millennium,
XIVth Triennial Congress of the International Ergonomics Association, 44th Annual Meeting of the Human Factors and Ergonomics Society – Ergonomics for the New Millennium, San Diego, USA, 29. Juli - 4. August 2000, [Conference or Workshop Item]

Ackert, Holger and Weisse, Jochen and Kretschmer, Bettina and Landau, Kurt and Lippmann, M. and Frank, P. (2000):
Method for Evaluation of Driver Stress Resulting from Road Characteristics.
In: Proceedings of the the XIVth Triennial Congress of the International Ergonomics Association and the 44th Annual Meeting of the Human Factors and Ergonomics Society – Ergonomics for the New Millennium,
XIVth Triennial Congress of the International Ergonomics Association, 44th Annual Meeting of the Human Factors and Ergonomics Society – Ergonomics for the New Millennium, San Diego, USA, 29. Juli - 4. August 2000, [Conference or Workshop Item]

Wakula, Jurij and Landau, Kurt (2000):
Ergonomic Analysis of Grapevine Pruning and Wine Harvesting to Define Work and Hand Tools Design Requirement.
In: Proceedings of the the XIVth Triennial Congress of the International Ergonomics Association and the 44th Annual Meeting of the Human Factors and Ergonomics Society – Ergonomics for the New Millennium,
XIVth Triennial Congress of the International Ergonomics Association, 44th Annual Meeting of the Human Factors and Ergonomics Society – Ergonomics for the New Millennium, San Diego, USA, 29. Juli - 4. August 2000, [Conference or Workshop Item]

Weisse, Jochen and Landau, Kurt and Klempau, Frank and Breuer, Bert and Mancosu, Federico (2000):
Driver Behaviour and Strain in Critical Situations Depending on Road Condition.
In: Proceedings of the the XIVth Triennial Congress of the International Ergonomics Association and the 44th Annual Meeting of the Human Factors and Ergonomics Society – Ergonomics for the New Millennium,
XIVth Triennial Congress of the International Ergonomics Association, 44th Annual Meeting of the Human Factors and Ergonomics Society – Ergonomics for the New Millennium, San Diego, USA, 29. Juli - 4. August 2000, [Conference or Workshop Item]

Schaub, Karlheinz and Winter, Gabriele and Landau, Kurt and Großmann, Kai and Laun, Gerhard (2000):
Ergonomics Screening of Assembly Tasks in Automotive Industries.
In: Proceedings of the the XIVth Triennial Congress of the International Ergonomics Association and the 44th Annual Meeting of the Human Factors and Ergonomics Society – Ergonomics for the New Millennium,
XIVth Triennial Congress of the International Ergonomics Association, 44th Annual Meeting of the Human Factors and Ergonomics Society – Ergonomics for the New Millennium, San Diego, USA, 29. Juli - 4. August 2000, [Conference or Workshop Item]

Wakula, Jurij and Landau, Kurt (2000):
Belastungsanalyse beim Rebenschneiden als Grundlage für Designanforderungen für Handwerkszeuge: Ergebnisse einer Felduntersuchung im Weinbau.
In: Landtechnik-Schrift, 11, In: Tagungsband – 12. Arbeitswissenschaftliches Seminar, pp. 125-135,
Freising, 12. Arbeitswissenschaftliches Seminar, Weihenstephan, 29. Februar – 1. März 2000, [Conference or Workshop Item]

Landau, Kurt Landau, Kurt (ed.) (2000):
Ergonomic Software Tools in Product and Workplace Design A review of recent developments in human modeling and other design aids.
Stuttgart, [Book]

Mayer, U. and Neumann, Markus and Kubbat, Wolfgang and Landau, Kurt Merritt, J. O. and Benton, S. A. and Woods, A. J. and Bola, M. T. (eds.) (2000):
Eye Damage Caused by Stereoscopic Displays?
395, In: Stereoscopic Displays and Virtual Reality Systems VII - Proceedings of SPIE, [Book Section]

1999
Landau, Kurt (1999):
Der Maurer. IV-9.12.2.
In: Handbuch der Arbeitsmedizin: Arbeitsphysiologie, Arbeitspathologie, Prävention. Hrsg.: J. Konietzko, H. Dupuis. - Landsberg a.L.: ecomed Verl.-Ges. - Loseblatt-Ausg. : 24. Erg. Lieferung 1999, 11, S. 1-10, ecomed Verl.-Ges. - Loseblatt-Ausg. : 24. Erg. Lieferung 1999, [Article]

Wakula, Jurij and Landau, Kurt and Beckmann, T. and Hett, M. (1999):
Analyse der Belastungen und Beanspruchungen beim Rebenschneiden: Ergebnisse einer Felduntersuchung im Weinbau.
In: Deutsche Gesellschaft für Arbeitsmedizin und Umweltmedizin e.V.: Jahrestagung <37, 1999, Wiesbaden>. - Fulda: Rindt-Druck, 1999. S. 697-699, Fulda, Rindt-Druck, [Conference or Workshop Item]

Landau, Kurt (1999):
Arbeitsgestaltung in der Industrie rechnet sich.
In: Ergonomie in der Industrie: BKK Symposium <2, 1999, Frankfurt>; Dokumentation der Fachtagung. Hrsg.: U. Nickel. - S. 7-27, [Conference or Workshop Item]

Wakula, Jurij and Landau, Kurt (1999):
Ergonomic analysis of grapevine pruning to define work design requirements.
In: Proceedings XXVIII CIOSTA-CIGR V Congress - Work sciences in sustainable agriculture, pp. 233-239,
Wageningen, Wageningen Press, Proceedings XXVIII CIOSTA-CIGR V Congress - Work sciences in sustainable agriculture, Horsens, Dänemark, 14. - 17. Juni 1999, [Conference or Workshop Item]

Winter, Gabriele and Schaub, Karlheinz and Landau, Kurt and Großmann, Kai and Laun, Gerhard (1999):
DESIGN – CHECK – ein Werkzeug zur ergonomischen Bewertung von körperlicher Arbeit bei Montagetätigkeiten.
In: angewandte Arbeitswissenschaft, Zeitschrift für die Unternehmenspraxis, 160, pp. 16-35. [Article]

Wakula, Jurij and Beckmann, Thomas and Hett, Matthias and Landau, Kurt (1999):
Ergonomic analysis of grapevine pruning and wine harvesting to define work and hand tools design requirements.
In: Occupational Ergonomics, 2 (3), pp. 151-161. [Article]

Landau, Kurt Konietzko, J. and Dupuis, H. (eds.) (1999):
Der Maurer, IV - 9.12.2.
24, In: Handbuch der Arbeitsmedizin: Arbeitspyhsiologie, Arbeitspathologie, Prävention, pp. 1-10, [Book Section]

Wakula, Jurij and Landau, Kurt and Beckmann, Thomas and Hett, Michael (1999):
Analyse der Belastungen und Beanspruchungen beim Rebenschneiden: Ergebnisse einer Felduntersuchung im Weinbau.
In: Deutsche Gesellschaft für Arbeitsmedizin und Umweltmedizin e.V., pp. 697-699,
39. Jahrestagung, Wiesbaden, 17. - 20. Mai 1999, [Conference or Workshop Item]

Landau, Kurt (1999):
Arbeitsgestaltung in der Industrie rechnet sich!
In: Dokumentation zum 2. BKK Symposium - Ergonomie in der Industrie, Fachtagung und Ausstellung, pp. 7-27,
2. BKK Symposium - Ergonomie in der Industrie, Congress Center Messe Frankfurt, 11. Februar 1999, [Conference or Workshop Item]

Landau, Kurt and Spelten, C. and Maas, Claudia and Peterson, P. (1999):
Zur Umsetzung von Arbeitsschutzgesetz und Artikelverordnung mit EU Check.
In: Deutsche Gesellschaft für Arbeitsmedizin und Umweltmedizin e.V., pp. 227-239,
39. Jahrestagung, Wiesbaden, 17. - 20. Mai 1999, [Conference or Workshop Item]

Landau, Kurt and Peterson, P. and Maas, Claudia (1999):
The ABBA Job Analysis System.
In: Proceedings of the International Conference on Computer- Aided Ergonomics and Safety,
International Conference on Computer- Aided Ergonomics and Safety, Barcelona, Spanien, 19. - 21. Mai 1999, [Conference or Workshop Item]

Landau, Kurt (1999):
Introduction of the Man-Modelling Job Design Procedure.
In: Proceedings of the International Conference on Computer- Aided Ergonomics and Safety,
International Conference on Computer- Aided Ergonomics and Safety, Barcelona, Spanien, 19. - 21. Mai 1999, [Conference or Workshop Item]

Schaub, Karlheinz and Winter, Gabriele and Landau, Kurt (1999):
Design Check - A Pilot Study for the Evaluation of Assembly Tasks in Automotive Industrie.
In: Design Check - A Pilot Study for the Evaluation of Assembly Tasks in Automotive Industries. In: Proceedings of the International Conference on Computer- Aided Ergonomics and Safety,
International Conference on Computer- Aided Ergonomics and Safety, Barcelona, Spanien, 19. - 21. Mai 1999, [Conference or Workshop Item]

Wakula, Jurij and Landau, Kurt (1999):
Ergonomic Analysis of Cutting "Young" Grapevines as Base for Ergonomic Redesign: A Case Study.
In: Proceedings of the International Conference on Computer- Aided Ergonomics and Safety,
International Conference on Computer- Aided Ergonomics and Safety, Barcelona, Spanien, 19. - 21. Mai 1999, [Conference or Workshop Item]

Peterson, P. and Landau, Kurt (1999):
Einführung eines Arbeitsplatzkatasters in das Arbeitsschutzmanagement eines Großunternehmers.
In: GfA - Jahresdokumentation 1999 der Gesellschaft für Arbeitswissenschaft e.V. (Hg.), Arbeitsschutz- Managementsysteme- Risiken oder Chancen?, pp. 139-143,
45. Arbeitswissenschaftlicher Kongress, Universität Karlsruhe, 10. - 12. März 1999, [Conference or Workshop Item]

Paul, G. and Landau, Kurt (1999):
Belastungsbeurteilung von Körperbewegungen beim Ein- und Ausstieg in Nutzfahrzeuge.
In: GfA - Jahresdokumentation 1999 der Gesellschaft für Arbeitswissenschaft e.V. (Hg.), Arbeitsschutz- Managementsysteme- Risiken oder Chancen?, pp. 179-182,
Dortmund, 45. Arbeitswissenschaftlicher Kongress, Universität Karlsruhe, 10. - 12. März 1999, [Conference or Workshop Item]

Landau, Kurt Siebertz, P. and Stein, J. H. (eds.) (1999):
Ergonomische Gestaltung des Arbeitssystems Bankbetrieb - Prozessorientierte Personalarbeit.
In: Handbuch Banken und Personal, pp. 343-367, Frankfurt am Main, [Book Section]

Landau, Kurt and Brauchler, Regina and Rohmert, Walter Karwowski, W. (ed.) (1999):
The AET Method of Job Evaluation.
In: The Occupational ergonomics handbook, pp. 355-370, [Book Section]

Landau, Kurt (1999):
Was bedeutet das neue Arbeitsschutzgesetz für die Pflege?
In: Die Schwester / Der Pfleger, 38 (1), pp. 64-67. [Article]

Landau, Kurt and Kretschmer, Bettina and Mussgnug, Jochen (1999):
Gestaltung von Mensch - Maschine - Schnittstellen auf der Grundlage Biomedizinischer Untersuchungen.
In: thema Forschung, 2, pp. 134-143. [Article]

1998
Landau, Kurt (1998):
3D- Mensch- Modellierung.
In: REFA-Nachrichten, 6, pp. 10-12. [Article]

Landau, Kurt (1998):
Mensch-Maschine-Schnittstelle. Grußansprache anlässlich der GfA Herbstkonferenz in Darmstadt.
In: REFA-Nachrichten, 6, pp. 8-10. [Article]

Landau, Kurt and Ferreira, Yvonne and Kretschmer, Bettina (1998):
Mensch & Arbeit aus dem IAD.
IAD,
[Other]

Landau, Kurt and Rohmert, Walter (1998):
Introduction to the Problems of Job Analysis - on the Development Status of the Procedure and its Theoretical Foundation.
In: Proceedings of the International Symposium on Job Analysis, p. 24,
International Symposium on Job Analysis, Universität Hohenheim, 14. - 15. März 1998, [Conference or Workshop Item]

Schaub, Karlheinz and Landau, Kurt (1998):
The EU Machinery Directive as a Source for a New Ergonomic Tool Box for Preventive Health Care and Ergonomic Workplace and Product Design.
In: Global Ergonomics, Proceedings of the Ergonomics Conference, pp. 219-224,
Ergonomics Conference, Kapstadt, Süd Afrika, 9. - 11. September 1998, [Conference or Workshop Item]

Wakula, Jurij and Landau, Kurt (1998):
Tasks and Working Posture Analysis during Cutting of Grapevines as a Base for Ergonomics Requirement on Cutting Hand Tools Design.
In: Global Ergonomics, Proceedings of the Ergonomics Conference, pp. 419-424,
Ergonomics Conference, Kapstadt, Süd Afrika, 9. - 11. September 1998, [Conference or Workshop Item]

Wakula, Jurij and Landau, Kurt (1998):
Load on the hand-arm-system during work with 4 different non-powered shears for vineyards.
In: Global Ergonomics - Proceedings of the Ergonomics Conference, pp. 397-400,
Ergonomics Conference, Kapstadt, Süd Afrika, 9. - 11. September 1998, [Conference or Workshop Item]

Wakula, Jurij and Landau, Kurt (1998):
Körperhaltung und Designanforderungen für Handwerkzeuge: Ergebnisse einer Felduntersuchung im Weinbau.
In: GfA-Jahresdokumentation 1998 der Gesellschaft für Arbeitswissenschaft e.V., Kommunikation und Kooperation, p. 114,
Dortmund, 44. Arbeitswissenschaftlichen Kongress, Universität Bremen, 18. – 20. März 1998, [Conference or Workshop Item]

Ferreira, Yvonne and Landau, Kurt (1998):
Neue Ansätze der Flexibilisierung von Arbeitszeit und -ort: Entwicklung eines Instrumentes zur Evaluierung eines Modellversuchs in der Austauschgruppe der Daimler-Benz AG.
In: GfA-Jahresdokumentation 1998 der Gesellschaft für Arbeitswissenschaft e.V., Kommunikation und Kooperation, p. 75,
Dortmund, 44. Arbeitswissenschaftlichen Kongress, Universität Bremen, 18. – 20. März 1998, [Conference or Workshop Item]

Landau, Kurt and Brauchler, Regina (1998):
Task Analysis: Part II - The scientific basis (Knowledge base) for the guide.
In: International Journal of Industrial Ergonomics, 22, pp. 13-35. [Article]

Landau, Kurt and Rohmert, Walter and Brauchler, Regina (1998):
Task Analysis: Part I - Guidelines for the practitioner.
In: International Journal of Industrial Ergonomics, 22, pp. 13-35. [Article]

1997
Mücke, Stephan and Hammer, Matthias and Landau, Kurt and Kubbat, Wolfgang (1997):
Stereoscopic layout of a 3D flight guidance display.
6, In: From Experience to Innovation, pp. 388-390, Tampere, [Book Section]

Ferreira, Yvonne Landau, Kurt (ed.) (1997):
Grundlagen zur Schichtarbeit.
In: Software-Werkzeuge zur ergonomischen Arbeitsgestaltung, pp. 307-327, Bad Urach, Institut für Arbeitsorganisation (IfAO), [Book Section]

Paul, Gunther and Landau, Kurt (1997):
Analyse gestaltungsrelevanter Bewegungsmuster beim Einsteigen und Aussteigen, betrachtet am Beispiel eines Nutzfahrzeuges.
In: Bericht zum 43. Arbeitswissenschaftlichen Kongress an der Universität Dortmund 1997; Jahresdokumentation der Gesellschaft für Arbeitswissenschaft 1997, Köln: O. Schmidt, 1997, Köln, O. Schmidt, [Conference or Workshop Item]

Wakula, Jurij and Landau, Kurt (1997):
Method battery for investigating stress and strain in building work.
In: Abstracts from the 1st International Symposium on Ergonomics in Building and Construction - Part of the 13th Triennial Congress of the International Ergonomics Association, pp. 110-116,
1st International Symposium on Ergonomics in Building and Construction - Part of the 13th Triennial Congress of the International Ergonomics Association, Tampere, Finnland, 30. Juni - 2. Juli 1997, [Conference or Workshop Item]

Landau, Kurt and Wakula, Jurij (1997):
Ergonomic design of tools and working objects in the construction industry.
6, In: From Experience to Innovation, pp. 139-141,
13th Triennial Congress of the International Ergonomics Association, 29. Juni - 4. Juli 1997, [Conference or Workshop Item]

Calisto, C. and Kleisinger, S. and Landau, Kurt (1997):
Ergonomic investigation in apple-growing.
6, In: From Experience to Innovation, pp. 12-14,
13th Triennial Congress of the International Ergonomics Association, Tampere, Finnland, 29. Juni - 4. Juli 1997, [Conference or Workshop Item]

Landau, Kurt and Mücke, and Imhof-Gildein, (1997):
Assessment of stresses occuring in selected load handling activities.
In: From experience to innovation: The 13th Triennial Congress of the International Ergonomics Association, Tampere, Finland, 1997. Vol. 4, S. 185-188, [Conference or Workshop Item]

Landau, Kurt and Kaiser, and Leidhold, (1997):
Measurement of strains arising during baggage handling at a major airport.
In: From experience to innovation: The 13th Triennial Congress of the International Ergonomics Association, Tampere, Finland, 1997. Vol. 3, S. 540-543, [Conference or Workshop Item]

Landau, Kurt (1997):
Inwiefern können Arbeitsplatzanalysen der Betriebspraxis helfen?
In: Schriftenreihe der Bundesanstalt für Arbeitsschutz und Arbeitsmedizin, In: Europäisches Recht, Arbeitsgestaltung, Arbeits- und Gesundheitsschutz - betriebliche Erfahrungen bei der Anwendung von Europäischen Richtlinien und Normen, Tagungsberichte (Tb 83), pp. 97-108, Dortmund, [Book Section]

Landau, Kurt and Maas, and Marquardt, and Fischer, (1997):
Softwarewerkzeuge - Tätigkeitsanalyse - Rechnergestützte Belastungsanalyse von Arbeitsplätzen mit der ABBA-Software.
In: Software-Werkzeuge zur ergonomischen Arbeitsgestaltung. Hrsg.: K. Landau (u.a.) S. 18-33, Bad Urach: Inst. für Arbeitsorganisation, 1997, Bad Urach, Inst. für Arbeitsorganisation, [Book Section]

Landau, Kurt Landau, Kurt (ed.) (1997):
Einleitung.
In: Software-Werkzeuge zur ergonomischen Arbeitsgestaltung, pp. 1-17, Bad Urach, Institut für Arbeitsorganisation (IfAO), [Book Section]

Landau, Kurt and Rivas, (1997):
Procediemiento de análisis ergonómico de Tareas - AET.
In: Salud ocupacional. 15 (1997), Nr. 68, [Article]

Fischer, T. and Landau, Kurt and Maas, C. and Marquarde, E. (1997):
Rechnergesteuerte Leistungsvermögensanalyse mit ABBA in der beruflichen Rehabilitation.
30, In: Mitteilungen aus der Arbeitsmarkt- und Berufsforschung, (2), pp. 398-411. [Article]

Harkin, M. and Landau, Kurt (1997):
Guidelines for the design of agricultural videotext system.
Bad Urach, Institut für Arbeitsorganisation e.V. (IfAO), [Book]

Landau, Kurt (1997):
Arbeitsgestaltung und virtuelle Realität: Möglichkeiten und Grenzen neuer Software-Tools.
In: Zukunft gewinnen - Agieren statt reagieren: MTM Bundestagung 1997, Hamburg: Deutsche MTM Vereinigung e.V., 1997, Hamburg, Deutsche MTM Vereinigung e.V, [Conference or Workshop Item]

Landau, Kurt (1997):
Was bedeutet das neue Arbeitsschutzgesetz für das Unternehmen?
In: Bornimer agrartechnische Berichte. 1997, H. 16, S. 9-19, [Article]

Landau, Kurt (1997):
Gesundheitsrisiko Arbeitsplatz?: Was bedeutet das neue Arbeitsschutzgesetz für das Unternehmen?
In: Mit Methode zum Erfolg: Organisieren, gestalten, qualifizieren; MTM-Konferenz 1997, Hamburg: Deutsche MTM Vereinigung e.V., 1997, Hamburg, Deutsche MTM Vereinigung e.V, [Conference or Workshop Item]

Graeve, M. von and Landau, Kurt and Meyer, (1997):
REFA- Qualifizierungs- und Modulkonzept: 'Bewährtes ausbauen - Neues erschließen'.
In: REFA Aus- und Weiterbildung. 1997, H. 1, S. 19-25, [Article]

Landau, Kurt and Weissert-Horn, Margit Schubert, H.-J. (ed.) (1997):
Tätigkeitsbasierte Qualitätsdiagnostik in sozialen Einrichtungen.
In: Qualitaetsmanagement in sozialen Dienstleistungsunternehmen, pp. 160-170, Neuwied, Luchterhand, [Book Section]

Landau, Kurt Luczak, Holger and Volpert, Walter (eds.) (1997):
Haushaltsgeräte.
In: Handbuch Arbeitswissenschaft, pp. 1027-1032, Stuttgart, Schäffer-Poeschel, [Book Section]

Landau, Kurt Luczak, Holger and Volpert, Walter (eds.) (1997):
Küchenausstattung.
In: Handbuch Arbeitswissenschaft, pp. 1025-1027, Stuttgart, Schäffer-Poeschel, [Book Section]

Landau, Kurt Luczak, Holger and Volpert, Walter (eds.) (1997):
Verfahren der Arbeitssystemanalyse.
In: Handbuch Arbeitswissenschaft, pp. 613-618, Stuttgart, Schäffer-Poeschel, [Book Section]

Landau, Kurt (1997):
Eine Chance, den Krankenstand zu reduzieren?
47, In: Fördern und Heben, (3), pp. 100-102. [Article]

Maas, C. and Landau, Kurt and Peterson, and Marquard, and Fischer, (1997):
Rechnergestützte Belastungsanalyse von Arbeitsplätzen mit der ABBA-Software.
In: Bericht zum 43. Arbeitswissenschaftlichen Kongreß an der Universität Dortmund 1997: Jahresdokumentation der Gesellschaft für Arbeitswissenschaft 1997. - Köln: O. Schmidt, 1997. S. 133-134, Köln: O. Schmidt, 1997, Köln, O. Schmidt, [Book Section]

Mücke, Stephan and Thurecht, F. and Landau, Kurt and Kubbat, Wolfgang (1997):
Limits of Proprioceptive Feedback from an Active Aircraft Sidestick.
6, In: From Experience to Innovation, pp. 385-387,
Tampere, 13th Triennial Congress of the International Ergonomics Association, Tampere, Finnland, 29. Juni - 4. Juli 1997, [Conference or Workshop Item]

Hammer, Matthias and Mücke, Stephan and Mayer, Udo and Landau, Kurt and Kubbat, Wolfgang (1997):
Stereosehschärfe und minimale Präsentationsdauer bei Einsatz stereoskopischer Displays im Timemultiplex-Verfahren.
Köln, 43. Arbeitswissenschaftlichen Kongreß an der Universität Dortmund, [Conference or Workshop Item]

Fischer, Tilman and Landau, Kurt and Mass, Claudia and Marquard, Erich (1997):
Rechnergesteuerte Belastungsanalyse in der Rehabilitation mit ABBA.
In: Die Rehabilitation, 37 (1), pp. 1-8. [Article]

Landau, Kurt and Rivas, R. R. (1997):
Procedimiento de Análisis Ergonómico de Tareas - AET.
In: Salud Ocupacional, Ano XV, 68, pp. 12-17. [Article]

Graeve, M. von and Landau, Kurt and Meyer, R. (1997):
REFA- Qualifizierungs- und Modulkonzept - "Bewährtes ausbauen - Neues erschließen".
In: REFA Aus- und Weiterbildung, 9 (1), pp. 19-25. [Article]

Landau, Kurt and Mücke, Stephan and Imhof-Gildein, Beate (1997):
Assessment of stresses occurring in selected load handling activities.
In: From Experience to Innovation : Tampere, Finland, 13th Triennial Congress of the International Ergonomics Association.-Helsinki, 1997.- (Proceedings of the ... Triennial Congress of the International Ergonomics Association ; 13,4), pp. 185-188,
[Conference or Workshop Item]

Kaiser, Ralf and Leidhold, M. and Landau, Kurt (1997):
Measurement of strains arising during baggage handling at a major airport.
2, In: From Experience to Innovation, pp. 540-543,
13th Triennial Congress of the International Ergonomics Association, Tampere, Finnland, 29. Juni - 4. Juli 1997, [Conference or Workshop Item]

Schaub, Karlheinz and Landau, Kurt and Menges, R. and Großmann, K. (1997):
ERGOmann-Analysis and Evaluation of Human Forces in real Working Postures in Automotive Industries.
2, In: From Experience to Innovation, pp. 102-104,
13th Triennial Congress of the International Ergonomics Association, Tampere, Finnland, 29. Juni - 4. Juli 1997, [Conference or Workshop Item]

Maas, Claudia and Landau, Kurt and Peterson, P. and Marquard, Erich and Fischer, Tilman (1997):
Rechnergestütze Belastungsanalyse von Arbeitsplätzen mit der ABBA-Software.
In: GfA Gesellschaft für Arbeitswissenshaft e.V. - Bundesanstalt für Arbeitsschutz und Arbeitsmedizin, Zukunft der Arbeit, Arbeit der Zukunft, pp. 133-134,
43. Arbeitswissenschaftlicher Kongress der GfA und Informationstagung: "Europäisches Recht, Arbeitsgestaltung, Arbeitsund Gesundheitsschutz" der BAuA., Dortmund, 12. - 14. März 1997, [Conference or Workshop Item]

Berg, Knut and Schaub, Karlheinz and Wakula, Jurij and Landau, Kurt (1997):
Der Einfluss von freien Körperhaltungen und Körperabstützungen auf maximale statische Aktionskräfte.
In: GfA Gesellschaft für Arbeitswissenshaft e.V. - Bundesanstalt für Arbeitsschutz und Arbeitsmedizin, Zukunft der Arbeit, Arbeit der Zukunft, pp. 123-124,
43. Arbeitswissenschaftlicher Kongress der GfA und Informationstagung: "Europäisches Recht, Arbeitsgestaltung, Arbeitsund Gesundheitsschutz" der BAuA., Dortmund, 12. - 14. März 1997, [Conference or Workshop Item]

Mücke, Stephan and Hammer, Matthias and Mayer, U. and Landau, Kurt and Kubbat, Wolfgang (1997):
Stereosehschärfe und minimale Präsentationsdauer bei Einsatz stereoskopischer Displays im time-multiplex-Verfahren.
In: GfA Gesellschaft für Arbeitswissenshaft e.V. - Bundesanstalt für Arbeitsschutz und Arbeitsmedizin, Zukunft der Arbeit, Arbeit der Zukunft, pp. 92-93,
43. Arbeitswissenschaftlicher Kongress der GfA und Informationstagung: "Europäisches Recht, Arbeitsgestaltung, Arbeitsund Gesundheitsschutz" der BAuA., Dortmund, 12. - 14. März 1997, [Conference or Workshop Item]

Paul, G. and Landau, Kurt (1997):
Analyse gestaltungsrelevanter Bewegungsmuster beim Einsteigen und Aussteigen, betrachtet am Beispiel eines Nutzfahrzeuges.
In: GfA Gesellschaft für Arbeitswissenshaft e.V. - Bundesanstalt für Arbeitsschutz und Arbeitsmedizin, Zukunft der Arbeit, Arbeit der Zukunft, pp. 71-72,
43. Arbeitswissenschaftlicher Kongress der GfA und Informationstagung: "Europäisches Recht, Arbeitsgestaltung, Arbeitsund Gesundheitsschutz" der BAuA., Dortmund, 12. - 14. März 1997, [Conference or Workshop Item]

Ferreira, Yvonne Landau, Kurt (ed.) (1997):
Produktinformation.
In: Software-Werkzeuge zur ergonomischen Arbeitsgestaltung, pp. 328-332, Bad Urach, Institut für Arbeitsorganisation (IfAO), [Book Section]

Landau, Kurt and Maas, Claudia and Marquard, Erich and Fischer, Tilman (1997):
Softwarewerkzeuge - Tätigkeitsanalyse - Rechnergestützte Belastungsanalyse von Arbeitsplätzen mit der ABBA-Software.
In: Software-Werkzeuge zur ergonomischen Arbeitsgestaltung, pp. 187-33, Bad Urach, Institut für Arbeitsorganisation (IfAO), [Book Section]

Landau, Kurt and Luczak, Holger and Laurig, Wolfgang (1997):
Software-Werkzeuge zur ergonomischen Arbeitsgestaltung.
Bad Urach, Institut für Arbeitsorganisation (IfAO), [Book]

Schaub, Karlheinz and Landau, Kurt and Menges, R. and Großmann, K. (1997):
A Computer- Aided Tool for Ergonomic Workplace Design and Preventive Health Care.
In: Human Factors and Ergonomics in Manufacturing, 7 (4), pp. 269-304. [Article]

Landau, Kurt (1997):
Arbeitsgestaltung und virtuelle Realität, Möglichkeiten und Grenzen neuer Software- Tools.
In: MTM Bundestagung 1997 "Zukunft gewinnen - Agieren statt reagieren, Hamburg, [Book Section]

Landau, Kurt (1997):
Gesundheitsrisiko Arbeitsplatz ? Was bedeutet das neue Arbeitsschutzgesetz für das Unternehmen ?
In: Referate der MTM - Konferenz 1997 "Mit Methode zum Erfolg: Organisieren - Gestalten - Qualifizieren,
Hamburg, Mit Methode zum Erfolg: Organisieren - Gestalten - Qualifizieren, Hamburg, 1997, [Conference or Workshop Item]

1996
Thurecht, Frank and Kubbat, Wolfgang and Landau, Kurt (1996):
Entwicklung eines aktiven Steuerknüppels zur Untersuchung der Mensch-Maschine-Schnittstelle "Cockpit",.
Lilienthal-Oberth e.V. Deutscher Luft- u. Raumfahrtkongreß, [Conference or Workshop Item]

Landau, Kurt (1996):
Software-Werkzeuge für die Arbeitsanalyse.
In: Dokumentation Arbeitswissenschaft, 39, In: Bericht zum 42. Arbeitswissenschaftlichen Kongreß an der ETH Zürich 1996 : GfA-Jahresdokumentation Gesellschaft für Arbeitswissenschaft e.V., pp. 11-12, Köln, O. Schmidt, [Book Section]

Landau, Kurt and Luczak, Holger and Laurig, Wolfgang Landau, Kurt and Luczak, Holger and Laurig, Wolfgang (eds.) (1996):
Ergonomie der Sensumotorik.
In: Festschrift anlässlich der Emeritierung von Herrn Prof. Dr.-Ing. W. Rohmert, München, [Book Section]

Landau, Kurt (1996):
Neue Ansätze der Zeitwirtschaft.
In: REFA-Nachrichten, 6, pp. 22-30. [Article]

Landau, Kurt (1996):
Neue Ansätze der Zeitwirtschaft.
In: 16. Dokumentation Arbeitswissenschaft, 39, In: GfA-Jahresdokumentation 1996 der Gesellschaft für Arbeitswissenschaft e.V., p. 16,
Köln, 42. Arbeitswissenschaftlicher Kongress, ETH Zürich, 28. Februar - 1. März 1996, [Conference or Workshop Item]

Imhof-Gildein, Beate and Landau, Kurt and Weißert-Horn, Margit (1996):
Personalbedarfsermittlung.
In: Heim Aktuell - IV Aufbau- und Ablauforganisation, Personalbedarfsermittlung, pp. 1-12, Hannover, [Book Section]

Landau, Kurt and Rohmert, Walter and Imhof-Gildein, Beate and Mücke, Stephan (1996):
AET-Belastungsanalyse und arbeitsbedingte Erkrankungen.
Dortmund, -, [Report]

Thurecht, F. and Mücke, Stephan and Rohmert, Walter and Kubbat, Wolfgang and Landau, Kurt (1996):
Entwicklung eines aktiven Steuerknüppels zur Unterstützung der Mensch-Maschine- Schnittstelle "Cockpit".
In: Jahrbuch II der Deutscher Gesellschaft für Luft- und Raumfahrt - Lilienthal-Oberth e.V., Bonn, [Book Section]

Landau, Kurt and Rohmert, Walter and Imhof-Gildein, Beate and Mücke, Stephan and Brauchler, Regina (1996):
Risikoindikatoren für Wirbelsäulenerkrankungen - Auswertung der AET-Datenbank und Validierung eines neuen Arbeitsanalyseverfahrens (Schlußbericht).
(09.010), Bremerhaven, [Report]

Landau, Kurt and Imhof-Gildein, Beate and Mücke, Stephan (1996):
On the analysis of sector-related and gender-related stresses at the workplace - An analysis of the AET data bank - Dedicated to Prof. Dr.-Ing. W. Rohmert on the occasion of his 65th birthday.
In: International Journal of Industrial Ergonomics, 17 (2), pp. 175-186. [Article]

Landau, Kurt and Wakula, Jurij and Rohmert, Walter Landau, Kurt and Linke-Kaiser, Gerda (eds.) (1996):
Gestaltung beanspruchungsgerechter Arbeitsmittel und Arbeitsobjekte in der Bauwirtschaft.
In: Aspekte der Sicherheit und Gesundheit bei Bauarbeiten, Bad Urach, [Book Section]

Landau, Kurt and Maas, C. and Schaub, Karlheinz and Mücke, Stephan and Marquarde, E. and Fischer, T. (1996):
New Softtware Tools for Developing Job Stress Registers.
In: Schriftenreihe der Bundesanstalt für Arbeitsmedizin (Hg.), Thema: Problems and Progress in Assessing Physical Load and Musculoskeletal Disorders, pp. 31-48,
Berlin, Problems and Progress in Assessing Physical Load and Musculoskeletal Disorders, Workshop, Berlin, 6. Oktober 1995, [Conference or Workshop Item]

1995
Landau, Kurt (1995):
Ergonomische Arbeitsplätze sind auch wirtschaftlich! 3. ERGOMAS Anwender-Forum 1995.
In: DELTA Industrie Informatik GmbH, pp. 1-4. [Article]

1994
Imhof-Gildein, Beate and Landau, Kurt and Mücke, Stephan and Rohmert, Walter (1994):
AET-Belastungsanalyse und arbeitsbedingte Erkrankungen.
In: Dokumentation Arbeitswissenschaft, 37, In: GFA-Jahresdokumentation 1994 der Gesellschaft für Arbeitswissenschaft e.V., p. 51,
Köln, 40. Arbeitswissenschaftlicher Kongreß, Technische Universität Chemnitz-Zwickau, 16. - 18 März 1994, [Conference or Workshop Item]

1993
Huang, Y. and Zeraschi, M. and Werny, P. and Landau, Kurt and Harkin, M. (1993):
Landwirtschaftliche Bildschirmtext-Benutzerschnittstellen - Software-ergonomische Analyse und Gestaltung – Ergebnisse eines EG Forschungsprojektes über die BTX-Benutzerschnittstelle in der Landwirtschaft.
Stuttgart, Universität Hohenheim, Fachgebiet Arbeitswissenschaft und Haushaltstechnologie, [Report]

1992
Rohmert, Walter and Landau, Kurt Landau, Kurt and Stübler, E. (eds.) (1992):
Arbeitsformen.
In: Die Arbeit im Dienstleistungsbetrieb, pp. 31-40, [Book Section]

Rohmert, Walter and Landau, Kurt Landau, Kurt and Stübler, E. (eds.) (1992):
Geschlecht und Leistungsfähigkeit.
In: Die Arbeit im Dienstleistungsbetrieb, pp. 127-131, Stuttgart, [Book Section]

Rohmert, Walter and Landau, Kurt Landau, Kurt and Stübler, E. (eds.) (1992):
Belastungsanalyse und -prognose.
In: Die Arbeit im Dienstleistungsbetrieb, p. 116, Stuttgart, [Book Section]

Rohmert, Walter and Landau, Kurt and Luczak, Holger Landau, Kurt and Stübler, E. (eds.) (1992):
Belastunngs-Beanspruchungs-Konzept.
In: Die Arbeit im Dienstleistungsbetrieb, pp. 81-92, Stuttgart, [Book Section]

1989
Bier, Manfred Landau, Kurt and Rohmert, Walter (eds.) (1989):
BVA. A new method to investigate combined stress factors.
In: Recent Developments in Job Analysis Proceedings of the International Symposium on Job Analysis, University of Hohenheim, March 14-15 1989, pp. 207-216, London, New York, Philadelphia, Taylor & Francis, [Book Section]

Landau, Kurt and Rohmert, Walter Landau, Kurt and Rohmert, Walter (eds.) (1989):
Introduction to the problems of Job Analysis on the development status of the procedure and ist theoretical foundation.
In: Recent Developments in Job Analysis Proceedings of the International Symposium on Job Analysis, University of Hohenheim, March 14-15 1989, pp. 1-24, London, New York, Philadelphia, Taylor &Francis, [Book Section]

Landau, Kurt and Rohmert, Walter Landau, Kurt and Rohmert, Walter (eds.) (1989):
Recent Developments in Job Analysis Proceedings of the International Symposium on Job Analysis, University of Hohenheim, March 14-15 1989.
London, New York, Philadelphia, Taylor &Francis, [Book]

1987
Rohmert, Walter and Landau, Kurt (1987):
Methodo per L'Analisi Ergonomica dei Posti di Lavoro (AET).
Mailand, Franco Angeli Libri, [Book]

Landau, Kurt and Rohmert, Walter Kleinbeck, U. and Rutenfranz, Joseph (eds.) (1987):
Aufgabenbezogene Analyse von Arbeitstätigkeiten.
In: Wirtschafts-, Organisations- und Arbeitspsychologie der Enzyklopädie der Psychologie, 1, In: Arbeitspsychologie, pp. 75-129, Göttingen, Toronto, Zürich, Verlag Hogrefe, [Book Section]

Landau, Kurt and Rohmert, Walter (1987):
Ermittlung von Belastungssuperpositionen mit dem Arbeitswissenschaftlichen Erhebungsverfahren zur Tätigkeitsanalyse.
In: Z. Arb.wiss., 41 (1), pp. 23-32. [Article]

1986
Landau, Kurt and Rohmert, Walter and Rutenfranz, Joseph Hackstein, R. and Heeg, F.-J. and Below, F. v. (eds.) (1986):
Arbeitsanforderungen und Geschlecht - Neuere Ergebnisse zur Frage möglicher Diskriminierung der Frauenarbeit.
In: Arbeitsorganisation und Neue Technologien. Impulse für eine weitere Integration der traditionellen arbeitswissenschaftlichen Entwicklungsbereiche, pp. 511-551, Berlin, Heidelberg, New York, London, Paris; Tokyo, Springer Verlag, [Book Section]

Landau, Kurt and Zipp, Peter and Mainzer, Jan and Rohmert, Walter (1986):
Arbeitsgestaltung beim Vermauern großformatiger Steine.
In: Z. Arb.wiss., 40, pp. 49-57. [Article]

1985
Rohmert, Walter and Landau, Kurt (1985):
Vergleich von Arbeitsbedingungen an weiblich besetzten Arbeitsplätzen in Industrie-, Gewerbe- und Dienstleistungsbetrieben mit dem Arbeitsplatz 'Haushalt'.
In: Bericht über die 35. Jahrestagung am 19./20.9.1985 in Darmstadt, Dtsche. Gesellschaft für Hauswirtschaft e.V., [Article]

Zipp, Peter and Landau, Kurt and Rohmert, Walter (1985):
Beanspruchungsmessungen beim Vermauern großformatiger Steine.
In: Z. Arb. wiss., 39 (4), pp. 248-251. [Article]

Landau, Kurt and Ziegler, G.-P. and Ullrich, G. and Rohmert, Walter (1985):
Ermittlung von Belastungsreihen und Erholungspausen mit Hilfe des AET.
In: Z. Arb. wiss., 39 (4), pp. 217-226. [Article]

1984
Groth, K. and Reus, Joachim and Rohmert, Walter and Landau, Kurt (1984):
Anwendung der Clusteranalyse auf arbeitswissenschaftliche Daten.
In: Studien zur Klassifikation, In: Anwendung der Klassifikation: Datenanalyse und numerische Klassifikation, Frankfurt, Index, [Book Section]

Landau, Kurt and Zipp, Peter and Mainzer, Jan (1984):
Zur Belastung, Beanspruchung und Arbeitsgestaltung beim Vermauern großformatiger Kalksandsteine.
Hannover, Bundesverband der Forschungsvereinigung "Kalksandstein e.V.", [Book]

Landau, Kurt (1984):
Ergonomic Work Design for the manipulation of largesize bricks.
In: Proc. Int. Conf. Occ. Ergonomics, pp. 541-545. [Article]

Landau, Kurt (1984):
Arbeitsanalyse für den Ingenieur und Organisator.
In: Leistung und Lohn, pp. 144-147. [Article]

1983
Landau, Kurt Luczak, Holger and Rohmert, Walter and Rutenfranz, Joseph (eds.) (1983):
Tätigkeitsanalyse.
In: Was ist Arbeitsphysiologie. - 3. neubearb. Aufl., pp. 397-404, [Book Section]

Kirchner, Johannes-Heinrich and Landau, Kurt Luczak, Holger and Rohmert, Walter and Rutenfranz, Joseph (eds.) (1983):
Arbeitsanalyse.
In: Was ist Arbeitsphysiologie. - 3. neubearb. Aufl., pp. 387-392, [Book Section]

Rohmert, Walter and Landau, Kurt (1983):
A New Technique for Job Analysis.
London, New York, Taylor & Francis, [Book]

1982
Tielmann, Andreas and Landau, Kurt Rohmert, Walter (ed.) (1982):
Analyse superponierter Belastungen bei Facharbeitertätigkeiten anhand der AETDatenbank.
In: Ergonomie der kombinierten Belastungen, pp. 79-112, Köln, O. Schmitt, [Book Section]

Landau, Kurt and Luczak, Holger and Rohmert, Walter (1982):
Belastungsvergleiche verschiedener Tätigkeiten aus Nahrungsmittelherstellung und - verarbeitung.
In: Hauswirtsch. wiss., 30 (4), pp. 173-183. [Article]

1981
Rohmert, Walter and Landau, Kurt (1981):
AET ty"n profiilin kavausemenetelm".
Helsinki, Ty"terveyslaitos, [Book]

Landau, Kurt Landau, Kurt and Rohmert, Walter (eds.) (1981):
Innerbetriebliche Versetzung bei lärmexponiertem Arbeitsplatz.
In: Fallbeispiele zur Arbeitsanalyse, pp. 223-227, Bern, Stuttgart, Wien, Hans Huber, [Book Section]

Landau, Kurt Landau, Kurt and Rohmert, Walter (eds.) (1981):
Durchführung einer DEDV-Umstellung.
In: Fallbeispiele zur Arbeitsanalyse, pp. 201-207, Bern, Stuttgart, Wien, Hans Huber, [Book Section]

Landau, Kurt and Mainzer, Jan Landau, Kurt and Rohmert, Walter (eds.) (1981):
Anforderungsanalyse und Arbeitsgestaltungsmaßnahmen in einer Telefonzentrale.
In: Fallbeispiele zur Arbeitsanalyse, pp. 115-134, Bern, Stuttgart, Wien, Hans Huber, [Book Section]

Landau, Kurt and Rohmert, Walter Landau, Kurt and Rohmert, Walter (eds.) (1981):
Einführung in die Arbeitsanalyse.
In: Fallbeispiele zur Arbeitsanalyse, pp. 7-33, Bern, Stuttgart, Wien, Hans Huber, [Book Section]

Landau, Kurt and Rohmert, Walter Landau, Kurt and Rohmert, Walter (eds.) (1981):
Fallbeispiele zur Arbeitsanalyse.
Bern, Stuttgart, Wien, Hans Huber, [Book]

Landau, Kurt and Rohmert, Walter (1981):
AET - A new Job Analysis Method, Proceedings.
pp. 751-760, Norcross, Georgia, Spring Annual Conference and World Productivity Congress, Detroit, Michigan, 17. - 20 Mai 1981, [Conference or Workshop Item]

Knorz, G. and Landau, Kurt and Reus, Joachim (1981):
VISA - ein Informationssystem zur Arbeitsanalyse. Teil 2: Realisierung.
In: Fortschrittliche Beitriebsführung und Ind. Engineering, 30 (3), pp. 176-184. [Article]

Landau, Kurt and Rohmert, Walter (1981):
VISA - ein Informationssystem zur Arbeitsanalyse. Teil 1: Konzeption.
In: Fortschrittliche Betriebsführung und Ind. Engineering, 30 (3), pp. 171-175. [Article]

1980
Knauth, Peter and Landau, Kurt and Dröge, C. and Schwitteck, M. and Widynski, M. and Rutenfranz, Joseph (1980):
Duration of Sleep Depending on the Type of Shift Work.
In: Int. Arch Occup. Environ Health, 46 (2), pp. 167-177. [Article]

Landau, Kurt and Rohmert, Walter (1980):
Stellenbeschreibung mit dem AET.
In: ZO., 49 (3), pp. 169-174. [Article]

1979
Rohmert, Walter and Landau, Kurt (1979):
A tevekenysegelmzes munkatomanyos vizsgalati eljaraa - AET.
-,
[Other]

Landau, Kurt (1979):
Das Arbeitswissenschaftliche Erhebungsverfahren zur Tätigkeitsanalyse - AET.
In: Angewandte Arbeitswissenschaft : Mitteilungen des Instituts für Angewandte Arbeitswissenschaft, 82, pp. 20-26. Institut für Angewandte Arbeitswissenschaft, [Article]

Landau, Kurt and Reus, Joachim (1979):
Körperhaltung bei Tätigkeiten aus Industrie, Verwaltung, Landwirtschaft und Bergbau.
In: Int. Arch. Occup. Health, 44 (4), pp. 213-231. [Article]

Rohmert, Walter and Landau, Kurt (1979):
Das Arbeitswissenschaftliche Erhebungsverfahren zur Tätigkeitsanalyse (AET). Handbuch mit Merkmalsheft.
Bern, Stuttgart, Wien, Hans Huber, [Book]

Rohmert, Walter and Haider, Ernst and Landau, Kurt (1979):
Entwicklung und Anwendung eines Arbeitswissenschaftlichen Erhebungsverfahren zur Tätigkeitsanalyse zum Anforderungsbereich Handlung (H-AET).
In: Int. Arch. Occup. Environ. Hlth., 43, pp. 17-35. [Article]

Landau, Kurt and Rohmert, Walter (1979):
Das Arbeitswissenschaftliche Erhebungsverfahren zur Tätigkeitsanalyse - AET.
In: Arbeitsmedizin, Sozialmedizin, Präventivmedizin, 14 (2), pp. 49-56. [Article]

1978
Landau, Kurt and Knauth, Peter and Rohmert, Walter and Rutenfranz, Joseph (1978):
Untersuchungen zur Tagesaufteilung und Schichtform in Rechenzentren.
pp. 299-310, Stuttgart, 18. Jhtg. d. Dt. Gesell. f. Arbeitsmedizin e.V., Frankfurt am Main, Höchst, 24.-27. Mai 1978, [Conference or Workshop Item]

Landau, Kurt (1978):
Das Arbeitswissenschaftliche Erhebungsverfahren zur Tätigkeitsanalyse - AET.
In: Zeitschrift für Arbeitswissenschaft, 32 (3), p. 160. Stuttgart, ISSN 0340-2444,
[Article]

Landau, Kurt (1978):
Das arbeitswissenschaftliche Erhebungsverfahren zur Tätigkeitsanalyse AET.
In: Dissertationsschrift D 17, Darmstadt, TU Darmstadt,
[Ph.D. Thesis]

Landau, Kurt (1978):
Arbeitswissenschaftliches Erhebungsverfahren zur Tätigkeitsanalyse (AET). Ein Vergleich zu den Verfahren der analytischen Arbeitsbewertung.
In: Fortschrittl. Betriebsführung und Ind. Engineering, 27 (1), pp. 33-38. [Article]

1977
Landau, Kurt Szadkowski, D. (ed.) (1977):
Zur Entwicklung einer Systematik der Anforderungs- und Eignungsbeurteilung für Behinderte.
In: Arbeitsmedizinische Risikobeurteilung (Eignung und Tauglichkeit), pp. 99-106, Stuttgart, Gentner, [Book Section]

Rohmert, Walter and Landau, Kurt Szadkowski, D. (ed.) (1977):
Analyseverfahren zur Ermittlung von Tätigkeitsanforderungen.
In: Arbeitsmedizinische Risikobeurteilung (Eignung und Tauglichkeit), pp. 79-86, Stuttgart, Gentner, [Book Section]

Rohmert, Walter and Rutenfranz, Joseph and Landau, Kurt (1977):
Zur Beurteilung der Belastung und Beanspruchung an industriellen Arbeitsplätzen.
In: Z. Arb. wiss., 31 (2), pp. 73-78. [Article]

Landau, Kurt and Rohmert, Walter and Seeger, W. (1977):
Multimomentstudien am System Rechner-Operateur.
In: REFA-Nachrichten, 30 (3), pp. 157-162. [Article]

Rohmert, Walter and Landau, Kurt (1977):
Arbeitswissenschaftliche Erhebung zur Tätigkeitsanlyse im EDVBereich.
In: Fortschrittl. Betriebsführung ind Ind. Engineering, 26 (3), pp. 153-158. [Article]

Rohmert, Walter and Landau, Kurt (1977):
Benutzerfreundliche Weiterentwicklung des Arbeitswissenschaftlichen Erhebungsbogens zur Tätigkeitsanalyse (AET).
Bonn, Bundesminister für Arbeit und Sozialordnung, [Book]

1976
Landau, Kurt and Luczak, Holger and Rohmert, Walter (1976):
Clusteranalytische Untersuchungen zum Arbeitswissenschaftlichen Erhebungsbogen zur Tätigkeitsanalyse - AET.
In: Z. Arb. wiss., 30 (1), pp. 31-39. [Article]

Luczak, Holger and Landau, Kurt and Rohmert, Walter (1976):
Faktorenanalytische Untersuchungen zum Arbeitswissenschaftlichen Erhebungsbogen zur Tätigkeitsanalyse - AET.
In: Z. Arb. wiss., 30 (1), pp. 22-30. [Article]

1975
Landau, Kurt and Luczak, Holger and Rohmert, Walter Rohmert, Walter and Rutenfranz, Joseph (eds.) (1975):
Arbeitswissenschaftlicher Erhebungsbogen zur Tätigkeitsanalyse.
In: Arbeitswissenschaftliche Beurteilung der Belastung und Beanspruchung an unterschiedlichen undustriellen Arbeitsplätzen, pp. 251-293, Bonn, Bundesminister für Arbeit und Sozialordnung, Referat Öffentlichkeitsarbeit, [Book Section]

1974
Rohmert, Walter and Luczak, Holger and Landau, Kurt (1974):
Arbeitswissenschaftlicher Erhebungsbogen zur Tätigkeitsanalyse AET.
In: Z. Arb. wiss., 29 (4), pp. 199-207. [Article]