Univ.-Prof. Dr.-Ing. Ralph Bruder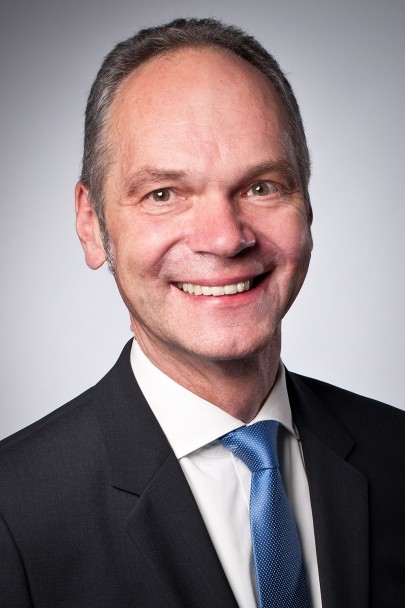 is the director of IAD since winter term 2005 / 2006. He studied electrical and automatic control engineering at Darmstadt University of Technology, and was research associate at the Institute of Ergonomics at TU Darmstadt from 1988 to 1996. He received his doctor's degree at IAD with a dissertation on applications of artificial intelligence in ergonomics in 1992.
Since 1992 he is engaged in self-employed projects with partners from industrial and administrative sectors, and from 1996 on he is university professor for ergonomics in design at the University of Essen and head of the Institute for Ergonomics and Design Research that was founded by him. In April 2002 he was the first president of the design school zollverein, and from November 2004 on he headed the renamed Zollverein School of Management and Design as president and managing director.
Since January 2006 he is Professor at the TU Darmstadt in the Faculty of Mechanical Engineering and Director of the Institute of Ergonomics at the TU Darmstadt. The Institute of Ergonomics at TU Darmstadt is one of the worldwide leading academic institutes.
Since 2014 he is Vice-President of TU Darmstadt. He is responsible for academic affairs and young researchers (doctoral candidates and post-docs) at TU Darmstadt.
Publications
Number of items: 371.
2020
Bruder, Ralph and Ernst, Gerhard (2020):
Editorial.
In: Zeitschrift für Arbeitswissenschaft, 74 (1), pp. 1-3. Springer, ISSN 0340-2444, e-ISSN 2366-4681,
[Article]

2019
Bruder, Ralph (2019):
Arbeitswissenschaftliche Betrachtung von Interaktionsarbeit.
In: Arbeiten mit Menschen - Interaktionsarbeit, pp. 105-106. ver.di - Vereinte Dienstleistungsgewerkschaft Bereich Innovation und Gute Arbeit, [Article]

Joisten, Philip and Müller, Andreas and Walter, Jonas and Abendroth, Bettina and Bruder, Ralph (2019):
Neue Ansätze der Human Factors Forschung im Zeitalter des hochautomatisierten Fahrens.
pp. 69-89, Darmstadt, Mensch und Fahrzeug, Technische Universität Darmstadt, 02./03. April 2019, [Conference or Workshop Item]

Abendroth, Bettina and Bengler, Klaus and Beruscha, Frank and Bogner, Erik and Bruder, Ralph and Deml, Barbara and Imbsweiler, Jonas and Joisten, Philip and Kiss, Miklos and Lepczyk, Daniel and Manstetten, Dietrich and Marberger, Claus and Meier-Arendt, Guido and Müller, Andreas and Oswald, Mario and Petzoldt, Tibor and Puente León, Fernando and Schaarschmidt, Erik and Schade, Jens and Schöggl, Peter and Stolz, Michael and Voegl, Rainer and Walter, Jonas and Weinreuter, Hannes and Winner, Hermann and Zöller, Chris and Zwicker, Lisa Bruder, Ralph and Winner, Hermann (eds.) (2019):
Hands off, Human Factors off? - Welche Rolle spielen Human Factors in der Fahrzeugautomation?
Darmstädter Kolloquium "mensch + fahrzeug", Darmstadt, 02. und 03. April 2019, [Conference or Workshop Item]

Bruder, Ralph and Spanner-Ulmer, Birgit (2019):
Zusammenarbeit von Mensch und Technik im Medienbereich.
In: Medien Wirtschaft, 16 (1), pp. 25-31. New Business Verlag, ISSN 1613-0669,
[Article]

2018
Bruder, Ralph Stauss, Kilian and Lechner, Herbert (eds.) (2018):
Ergonomie in der Küche.
In: Die Küche zum Leben. Perspektiven für den Lebensraum Küche, pp. 174-185, München, Deutsche Verlags-Anstalt, ISBN 978-3-421-04120-3,
[Book Section]

Schlick, Christopher and Bruder, Ralph and Luczak, Holger (2018):
Arbeitswissenschaft.
4. Auflage, Heidelberg ; Dordrecht ; London ; New York, Springer, ISBN 978-3-662-56037-2,
[Book]

Bruder, Ralph and Kaiser, Bastian Rieg, Frank and Steinhilper, Rolf (eds.) (2018):
Ergonomiegerechtes Konstruieren.
In: Handbuch Konstruktion, 2., aktualisierte Auflage, pp. 583-597, Hanser, ISBN 978-3-446-45224-4,
[Book Section]

Wakula, Jurij and Völker, H. and Bruder, Ralph (2018):
Ansätze zur Analyse des "Drehschwindels" bei der Arbeit an einer simulierte kreisförmige U-Montagelinie mit kurzen Zykluszeiten im Labor.
In: ARBEIT(s).WISSEN. SCHAF(f)T - Grundlage für Management & Kompetenzentwicklung,
64. Kongress der Gesellschaft für Arbeitswissenschaft, Frankfurt am Main, 21.02.-23.02.2018, [Conference or Workshop Item]

Wakula, Jurij and Bauer, Stefan and Spindler, Sören and Bruder, Ralph (2018):
Analyse von Belastungen und muskulären Beanspruchungen der unteren Extremitäten beim "seitlichen" und "gemischtem" Gehen an einer simulierten U-Montagelinie mit unterschiedlichen Laufrichtungen und kurzen Taktzeiten.
In: Zeitschrift für Arbeitswissenschaft, 72, pp. 71-81. Springer, DOI: 10.1007/s41449-017-0074-7,
[Article]

Hertle, Christian and Meißner, Alyssa and Haase, Eileen and Jokovic, Benjamin and König, Christina and Sobbe, Eileen and Tisch, Michael and Bruder, Ralph and Metternich, Joachim and Tenberg, Ralf and Seel, Sascha and Zetker, Harald and Hendrich, Corinna and Ardelt, Thomas and Jäger, Manfred (2018):
Zielgerichtete, altersstrukturgerechte Vermittlung arbeitsplatzbezogener Kompetenzen durch Lernfabriken.
Darmstadt, [Report]

Metternich, Joachim and Hertle, Christian and Tisch, Michael and Jokovic, Benjamin and König, Christina and Bruder, Ralph and Weber, Claudia and Tenberg, Ralf and Ardelt, Thomas Ahrens, Daniela and Molzberger, Gabriele (eds.) (2018):
Betriebliche Kompetenzentwicklungsansätze zur Weiterentwicklung fachlich-methodischer und sozial-kommunikativer Kompetenzen in produktionsnahen Bereichen.
In: Kompetenzentwicklung in analogen und digitalisierten Arbeitswelten: Gestaltung sozialer, organisationaler und technologischer Innovationen, pp. 73-87, Springer, ISBN 978-3-662-54955-1,
[Book Section]

2017
Bruder, Ralph and Jokovic, Benjamin and König, Christina and Ahrens, Daniela and Weiß, Ulrich Ahrens, Daniela and Molzberger, Gabriele (eds.) (2017):
Kompetenzentwicklung in der Zukunft: Forschung – Praxis – Politik.
In: Kompetenzentwicklung in analogen und digitalisierten Arbeitswelten: Gestaltung sozialer, organisationaler und technologischer Innovationen, pp. 197-202, Springer, ISBN 978-3-662-54955-1,
[Book Section]

Müglich, Dorothee and Schaub, Karlheinz and Kaiser, Bastian and Rast, Steffen and Bier, Lukas and Rönick, Katharina and Sinn-Behrendt, Andrea and Kuhlang, Peter and Bruder, Ralph Schlick, Christopher (ed.) (2017):
Analysis and Evaluation of Physical Workload During Long-Cyclic Tasks as a Prerequisite for Ergonomic Work Design.
In: Advances in Ergonomic Design of Systems, Products and Processes, pp. 219-232, Springer, [Book Section]

Zöller, Ilka and Abendroth, Bettina and Bruder, Ralph (2017):
Driver behaviour validity in driving simulators – Analysis of the moment of initiation of braking at urban intersections.
In: Transportation Research Part F, [Article]

Rönick, Katharina and Bier, Lukas and Bopp, Verena and Bruder, Ralph (2017):
Handwerk demografiegerecht gestalten – Belastungsbewertung und Arbeitsgestaltung im Baugewerbe am Beispiel der Dachdecker und Zimmerer.
In: Zeitschrift für Arbeitswissenschaft, 72, pp. 82-89. Springer, [Article]

Oberle, Marius and Helfert, Marlene and König, Christina and Bruder, Ralph (2017):
Experimentelle Untersuchung des menschlichen Einflusses auf die Unsicherheit in der Mensch-Technik-Interaktion.
In: Zeitschrift für Arbeitswissenschaft, 72, pp. 44-55. [Article]

Flemisch, F. and Winner, H. and Bengler, Klaus and Bruder, Ralph Bruder, Ralph and Winner, H. (eds.) (2017):
VOM AUTONOMEN FAHREN ZUR MIGRATIONSFÄHIGEN, KOOPERATIVEN ASSISTENZ UND AUTOMATION.
In: In 8. Darmstädter Kolloquium Mensch + Fahrzeug, p. 103,
8. Darmstädter Kolloquium Mensch + Fahrzeug, Darmstadt, [Conference or Workshop Item]

Müller, Andreas and Stockinger, Christopher and Walter, Jonas and Heuser, Thomas and Abendroth, Bettina and Bruder, Ralph Bruder, Ralph and Winner, H. (eds.) (2017):
EINFLUSSFAKTOREN AUF DIE AKZEPTANZ DES AUTOMATISIERTEN FAHRENS AUS DER SICHT VON FAHRERINNEN UND FAHRERN.
Darmstadt, Mensch und Fahrzeug, Technische Universität Darmstadt, 07./08. März 2017, [Conference or Workshop Item]

Oberle, Marius and Helfert, Marlene and König, Christina and Bruder, Ralph (2017):
Experimentelle Untersuchung des menschlichen Einflusses auf die Unsicherheit in der Mensch-Technik-Interaktion.
63. Kongress der Gesellschaft für Arbeitswissenschaft, Brugg (Schweiz), 15.02-17.02.2017, [Conference or Workshop Item]

Bier, Lukas and Bruder, Ralph (2017):
Der technische Beifahrer zur Vorbeugung monotoniebedingter Müdigkeit.
63. Kongress der Gesellschaft für Arbeitswissenschaft, Brugg (Schweiz), 15.02-17.02.2017, [Conference or Workshop Item]

Bier, Lukas and Rönick, Katharina and Bopp, Verena and Bruder, Ralph (2017):
Handwerk demografiegerecht gestalten – Belastungsbewertung und Arbeitsgestaltung im Baugewerbe am Beispiel der Dachdecker und Zimmerer.
63. Kongress der Gesellschaft für Arbeitswissenschaft, Brugg (Schweiz), 15.02-17.02.2017, [Conference or Workshop Item]

Wakula, Jurij and Bauer, Stefan and Spindler, Sören and Bruder, Ralph (2017):
Analyse von Belastungen und muskulären Beanspruchungen der unteren Extremitäten beim "seitlichen" Gehen an einer simulierten Montagelinie mit unterschiedlichen Laufrichtungen und kurzen Taktzeiten.
63. Kongress der Gesellschaft für Arbeitswissenschaft, Brugg (Schweiz), 15.02-17.02.2017, [Conference or Workshop Item]

Wakula, Jurij and Müglich, Dorothee and Bruder, Ralph (2017):
Walking "Normally" vs. "Sideways" in Simulated, Simple Assembly Operations: Analysis of Muscular Strain in the Legs.
In: Advances in Ergonomic Design of Systems, Products and Processes,
Springer, DOI: 10.1007/978-3-662-53305-5-17,
[Conference or Workshop Item]

Hertle, Christian and Jokovic, Benjamin and Weber, Claudia and Tisch, Michael and König, Christina and Meißner, Alyssa and Ardelt, Thomas and Bruder, Ralph and Metternich, Joachim and Tenberg, Ralf (2017):
Innovative Approaches for Technical, Methodological, and Sociocommunicative Competency Development in Production Areas.
In: Procedia Manufacturing, 7th Conference on Learning Factories, Elsevier B.V., 9, pp. 299-306. [Article]

Abendroth, Bettina and Auerswald, Rico and Bengler, Klaus and Bruder, Ralph and Eckert, Alfred and Enigk, Holger and Flemisch, Frank and Gasser, Tom-Michael and Heuser, Thomas and Kreutzburg-Sütterlin, Christin and Lauxmann, Ralph and Lenz, Barbara and Manstetten, Dietrich and Merkel, Nora and Müller, Andreas and Seeck, Andre and Seifert, Katharina and Stockinger, Christopher and Walter, Jonas and Winner, Hermann and Hartmann, Bernd Winner, Hermann and Bruder, Ralph (eds.) (2017):
(Wie) Wollen wir automatisiert fahren?
Darmstädter Kolloquium "mensch + fahrzeug", Darmstadt, 07. und 08. März 2017, [Conference or Workshop Item]

Oberle, Marius and König, Christina and Bruder, Ralph Schwarz, M. and Harfmann, J. (eds.) (2017):
Investigation of the Action Sequence of Pilots during Landing using Markov Models.
In: Proceedings of the 32nd Conference of the European Association for Aviation Psychology, pp. 336-350,
Groningen,NL, EAAP Conference, Cascais, Portugal, 26.-30.09.2016, [Conference or Workshop Item]

2016
Abendroth, Bettina and Bruder, Ralph (2016):
Capabilities of Humans for Vehicle Guidance.
In: Handbook of Driver Assistance Systems, Switzerland, Springer International Publishing, ISBN 978-3-319-12351-6,
[Book Section]

Bier, Lukas and Rönick, Katharina and Müglich, Dorothee and Sinn-Behrendt, Andrea and Bopp, Verena and Bruder, Ralph (2016):
Analysis and Evaluation of Physical Workload Regarding Non-cyclic Tasks. In Ravindra Goonetilleke, Waldemar Karwowski (Eds.).
489, In: Advances in Physical Ergonomics and Human Factors, pp. 225-236, AHFE 2016 International Conference on Human Factors and System Interactions, Florida, USA, Springer International Publishing, ISBN 10.1007/978-3-319-41694-6_23,
[Book Section]

Wakula, Jurij and Fichtner, Konstantin and Bruder, Ralph (2016):
Analyse der physischen Belastungen und muskuläre Beanspruchungen an der simulierten U-Montagelinie mit unterschiedlichen Mechanisierungsgrad in der Prozesslernfabrik der TU Darmstadt.
62. Frühjahrskongress der Gesellschaft für Arbeitswissenschaft, Aachen, 02.- 04.03.2016, [Conference or Workshop Item]

Kugler, Michaela and Sinn-Behrendt, Andrea and Bruder, Ralph (2016):
Das Fit-Modell als Leitmodell: den Anspruch der Passung in den Blick rücken.
In: Arbeit in komplexen Systemen. Digital, vernetzt, human?!, 62. Frühjahrskongress der Gesellschaft für Arbeitswissenschaft, 02.-04.03.2016, Aachen, [Book Section]

Sträter, Oliver and Bruder, Ralph and Ditchen, Dirk and Schmidt, Stephanie and Wakula, Jurij and Glitsch, Ulrich and Schäfer, Ellen (2016):
U-Linien-Montagesysteme – Methoden zur ganzheitlichen Gefährdungsbeurteilung sowie zur Ableitung von Gestaltungsempfehlungen.
62. Frühjahrskongress der Gesellschaft für Arbeitswissenschaft, Aachen, 02.-04.03.2016, [Conference or Workshop Item]

Wakula, Jurij and Müglich, Dorothee and Bruder, Ralph (2016):
"Normales" vs. "seitliches Gehen" bei simulierten einfachen Montagetätigkeiten – Analyse der muskulären Beanspruchungen in den Beinen.
62. Frühjahrskongress der Gesellschaft für Arbeitswissenschaft, Aachen, 02.-04.03.2016, [Conference or Workshop Item]

Kugler, Michaela and Sinn-Behrendt, Andrea and Bruder, Ralph and Baumann, Grete and Hodek, Lene and Niehaus, Mathilde Deml, B. and Stock, P. and Bruder, Ralph and Schlick, C. M. (eds.) (2016):
Empowering Corporate Ageing Management by Interconnecting existing Data: A Case Study from the German Automotive Industry.
In: Advances in Ergonomic Design of Systems, Products and Processes, Proceedings of the Annual Meeting of GfA 2015, pp. 431-449, Springer Vieweg, [Book Section]

Flemisch, F. and Winner, Hermann and Bruder, Ralph and Bengler, K. Winner, Hermann and Hakuli, S. and Lotz, F. and Singer, C. (eds.) (2016):
Cooperative Guidance, Control, and Automation.
In: Handbook of Driver Assistance Systems, pp. 1471-1482, Cham, Springer International Publishing, ISBN 978-3-319-12351-6,
[Book Section]

Winner, Hermann and Lotz, Felix and Bauer, Eric and Konigorski, Ulrich and Schreier, Matthias and Adamy, Jürgen and Pfromm, Matthias and Bruder, Ralph and Lüke, Stefan and Cieler, Stephan (2016):
PRORETA 3: Comprehensive Driver Assistance by Safety Corridor and Cooperative Automation.
In: Handbook of Driver Assistance Systems, pp. 1449-1469, Switzerland, Springer International Publishing, ISBN 978-3-319-12351-6,
[Book Section]

Bruder, Ralph and Didier, Muriel (2016):
Design of Human-Machine-Interfaces for DAS.
In: Handbook of Driver Assistance Systems, Switzerland, Springer International Publishing, ISBN 978-3-319-12351-6,
[Book Section]

Langer, Ingmar and Abendroth, Bettina and Bruder, Ralph (2016):
Driver Condition Detection.
In: Handbook of Driver Assistance Systems, pp. 871-890, Switzerland, Springer International Publishing, ISBN 978-3-319-12351-6,
[Book Section]

Bengler, Klaus and Pfromm, Matthias and Bruder, Ralph (2016):
Input Devices for DAS.
In: Handbook of Driver Assistance Systems, pp. 813-828, Cham, Springer International Publishing, ISBN 978-3-319-12351-6,
[Book Section]

2015
Zocholl, Maximilian and Heimrich, Felix and Oberle, Marius and Würtenberger, Jan and Bruder, Ralph and Anderl, Reiner (2015):
Representation of Human Behaviour for the Visualization in Assembly Design.
In: Applied Mechanics and Materials, 807, pp. 183-192. Trans Tech Publications, Switzerland, ISSN 1660-9336,
[Article]

Finsterbusch, Thomas and Härtel, Jörg and Wagner, Torsten and Bützler, Jennifer and Faber, Marco and Bruder, Ralph and Kuhlang, Peter and Schlick, Christopher (2015):
Modellierung und Gestaltung menschlicher Arbeit mit dem neuen MTM-Bausteinsystem Human Work Design.
61. Frühjahrskongress, Karlsruhe, 25.-27.02.2015, [Conference or Workshop Item]

Kugler, Michaela and Baumann, Grete and Bruder, Ralph and Hodek, Lene and Niehaus, Mathilde and Sinn-Behrendt, Andrea (2015):
Bausteine für ein vernetztes Alternsmanagement Ergebnisse des Projekts "Gesund und qualifiziert älter werden in der Automobilindustrie – Partizipation und Inklusion von Anfang an (PINA)".
Darmstadt, [Report]

Langer, Ingmar and Abendroth, Bettina and Bruder, Ralph Winner, H. and Hakuli, S. and Lotz, F. and Singer, C. (eds.) (2015):
Fahrerzustandserkennung.
In: Handbuch Fahrerassistenzsysteme, Wiesbaden, Springer Fachmedien, ISBN 978-3-658-05734-3,
[Book Section]

Pfromm, Matthias and Khan, Raffey and Oppelt, Sebastian and Abendroth, Bettina and Bruder, Ralph (2015):
Investigation of Take-Over Performance of Driving Tasks by the Driver due to System Failure of Semi-Automated and Assisted Driving.
Proceedings 19th Triennial Congress of the IEA, Melbourne (Australien), 09.-14.08.2015, [Conference or Workshop Item]

Kauer, Michaela and Röbig, Sinja and Maus, Holger and Mößinger, Holger and Bruder, Ralph (2015):
Using dielectric stack actuators for blind navigation with a tactile computer mouse.
Proceedings 19th Triennial Congress of the IEA, Melbourne (Australien), 09.-14.08.2015, [Conference or Workshop Item]

Müglich, Dorothee and Sinn-Behrendt, Andrea and Bruder, Ralph (2015):
Requirements to assess physical work-ability of production workers in the manufacturing industry.
Proceedings 19th Triennial Congress of the IEA, Melbourne (Australien), 09.-14.08.2015, [Conference or Workshop Item]

Langer, Ingmar and Holzheimer, Felix and Heine, Jens and Abendroth, Bettina and Bruder, Ralph (2015):
Development and partial validation of a catalogue of action steps for a car driver.
Proceedings 19th Triennial Congress of the IEA, Melbourne (Australien), 09.-14.08.2015, [Conference or Workshop Item]

Oberle, Marius and Bruder, Ralph (2015):
Process model for the investigation of human uncertainty during the usage of load bearing systems.
Proceedings 19th Triennial Congress of the IEA, Melbourne (Australien), 09.-14.08.2015, [Conference or Workshop Item]

Franz, Benjamin and Pfromm, Matthias and Langer, Ingmar and Abendroth, Bettina and Zöller, Ilka and Bruder, Ralph (2015):
Apps im Fahrzeug - Herausforderungen an die Interaktionsgestaltung.
In: Always online - aber sicher, [Book Section]

Winner, Hermann and Lotz, Felix and Bauer, Eric and Konigorski, Ulrich and Schreier, Matthias and Adamy, Jürgen and Pfromm, Matthias and Bruder, Ralph and Lüke, Stefan and Cieler, Stephan (2015):
PRORETA 3 – An Integrated ADAS Concept – Comprehensive Driver Assistance by Safety Corridor and Cooperative Automation.
1. Internationale ATZ-Fachtagung Fahrerassistenzsysteme, Frankfurt a. M., Germany, April 2015, [Conference or Workshop Item]

Zöller, Ilka and Betz, Alexander and Mautes, Nicole and Scholz, Lucas and Abendroth, Bettina and Bruder, Ralph and Winner, Hermann (2015):
Valid representation of a highly dynamic collision avoidance scenario in a driving simulator.
In: Transportation Research Part F, (31), pp. 54-66. Elsevier, ISSN 1369-8478,
[Article]

Pfromm, Matthias and Cieler, Stephan and Bruder, Ralph (2015):
Auslegung und Evaluation einer Mensch-Maschine-Schnittstelle für ein umfassendes Fahrerassistenzkonzept.
In: Zeitschrift für Arbeitswissenschaft, 69 (2), pp. 71-80. Stuttgart, ISSN 0340-2444,
[Article]

Scheller, Kim and Wittemann, Philipp and Müglich, Dorothee and Sinn-Behrendt, Andrea and Pirger, Attila and Bruder, Ralph (2015):
Auswertung altersdifferenzierter Fähigkeitsdaten zur Entwicklung von ergonomischen Gestaltungsansätzen in der Produktion.
In: Zeitschrift für Arbeitswissenschaft, 69, pp. 147-155. Stuttgart, ISSN 0340-2444,
[Article]

Kugler, Michaela and Sinn-Behrendt, Andrea and Bruder, Ralph and Baumann, Grete and Hodek, Lene and Niehaus, Mathilde (2015):
Das betriebliche Alternsmanagement stärken, vorhandenes Wissen vernetzen: Ergebnisse aus einem Projekt in der Automobilindustrie.
Dortmund, 61. Frühjahrskongress der GfA, Karlsruhe, 25.-27.02.2015, [Conference or Workshop Item]

Römer, Timm and Bruder, Ralph (2015):
User centered design of a cyber-physical support solution for assembly processes.
In: Elsevier Procedia Manufacturing, 3, pp. 456-463. Elsevier, ISSN 2351-9789,
[Article]

Müglich, Dorothee and Sinn-Behrendt, Andrea and Schaub, Karlheinz and Bruder, Ralph (2015):
Development of a database for capability-appropriate workplace design in the manufacturing industry.
In: Occupational Ergonomics, 12 (3), pp. 109-118. IOS Press, [Article]

Abendroth, Bettina and Bruder, Ralph (2015):
Die Leistungsfähigkeit des Menschen für die Fahrzeugführung.
In: Handbuch Fahrerassistenzsysteme, pp. 3-15, Springer Fachmedien, ISBN 978-3-658-05734-3,
[Book Section]

Bruder, Ralph and Didier, Muriel (2015):
Gestaltung von Mensch-Maschine-Schnittstellen.
In: Handbuch Fahrerassistenzsysteme, pp. 633-645, Springer Fachmedien, ISBN 978-3-658-05734-3,
[Book Section]

Bengler, Klaus and Pfromm, Matthias and Bruder, Ralph (2015):
Bedienelemente.
In: Handbuch Fahrerassistenzsysteme, pp. 647-657, Springer Fachmedien, ISBN 978-3-658-05734-3,
[Book Section]

Römer, Timm and Wagner, Torsten and Bruder, Ralph (2015):
Nutzergerechte Entwicklung einer mobilen, digitalen Unterstützungslösung in der Montage.
61. Frühjahrskongress, Karlsruhe, 25.-27.02.2015, [Conference or Workshop Item]

Heine, Jens and Sylla, Michael and Schramm, Thomas and Langer, Ingmar and Abendroth, Bettina and Bruder, Ralph (2015):
Algorithm for driver intention detection with Fuzzy Logic and Edit Distance.
itsc2015.org, [Conference or Workshop Item]

2014
Kauer, Michaela and Franz, Benjamin and Maier, A. and Bruder, Ralph (2014):
The influence of highly automated driving on the selfperception of drivers in the context of Conduct-by- Wire.
In: Ergonomics, Taylor & Francis, [Article]

Kalenahalli Sudarshan, Pratap and Kauer, Michaela and Bruder, Ralph (2014):
A Comparative Study of Design Perceptions of Vehicle Cluster Instruments by Designers and Non-Designers in India and Germany.
In: Advances in Ergonomics In Design, Usability & Special Populations: Part II., [Book Section]

Schaub, Karlheinz and Wakula, Jurij and Berg, Knut and Kaiser, Bastian and Bruder, Ralph and Glitsch, Ulrich and Ellegast, Rolf-Peter (2014):
The Assembly Specific Force Atlas.
In: Human Factors an Ergonomics in Manufacturing & Service Industries, 25 (3), pp. 329-339. DOI: 10.1002/hfm.20545,
[Article]

Sinn-Behrendt, Andrea and Bopp, Verena and Sica, Luciana and Bruder, Ralph and Ellegast, Rolf and Burford, E.-M. and Brehmen, Manuela and Groneberg, David Deutsche Gesellschaft für Arbeitsmedizin und Umweltmedizin (Corporate Creator) (2014):
Physische Belastungen in der frühkindlichen Erziehung: Konzept zur Verhältnis- und Verhaltensprävention in Kindertagesstätten.
54. Wissenschaftliche Jahrestagung der Deutschen Gesellschaft für Arbeitsmedizin und Umweltmedizin e. V. (DGAUM), Dresden, 02.-04.04.2014, [Conference or Workshop Item]

Bruder, Ralph (2014):
Analyse und Gestaltung psychisch belastender Tätigkeiten.
In: VDBWaktuell, pp. 24-26. ISSN 1862-0558,
[Article]

Müglich, Dorothee and Sinn-Behrendt, Andrea and Bruder, Ralph GfA, (ed.) (2014):
Nutzungsorientierter Gestaltungsprozess einer Fähigkeitsdatenbank.
In: Gestaltung der Arbeitswelt der Zukunft, pp. 662-664,
60. Kongress der Gesellschaft für Arbeitswissenschaft, München, 12.-14. März 2014, [Conference or Workshop Item]

Burford, E.-M. and Ellegast, Rolf and Weber, Barbara and Brehmen, Manuela and Groneberg, David and Sinn-Behrendt, Andrea and Bruder, Ralph GfA, (ed.) (2014):
Messtechnische Analyse von Muskel- und Skelett-Belastungen bei Erzieher/innen in Kindertageseinrichtungen im Rahmen der Interventionsstudie ErgoKiTa.
In: Gestaltung der Arbeitswelt der Zukunft,
60. Kongress der Gesellschaft für Arbeitswissenschaft e.V., München, 12.-14. März 2014, [Conference or Workshop Item]

Sinn-Behrendt, Andrea and Bopp, Verena and Sica, Luciana and Bruder, Ralph and Ellegast, Rolf and Burford, E.-M. GfA, (ed.) (2014):
Interventionskonzept zur Reduzierung der physischen Belastung am Arbeitsplatz "Kindertagesstätte".
In: Gestaltung der Arbeitswelt der Zukunft,
60. Kongress der Gesellschaft für Arbeitswissenschaft e.V., München, 12.-14. März 2014, [Conference or Workshop Item]

Kaiser, Bastian and Schaub, Karlheinz and Bruder, Ralph GfA, (ed.) (2014):
Systematische Vorgehensweise zur ergonomischen Gestaltung an Arbeitsplätzen mit hoch repetitiven Tätigkeiten.
In: Gestaltung der Arbeitswelt der Zukunft,
60. Kongress der Gesellschaft für Arbeitswissenschaft e.V., München, 12.-14. März 2014, [Conference or Workshop Item]

Finsterbusch, Thomas and Wagner, Torsten and Mayer, Marcel Ph. and Kille, Knut and Bruder, Ralph and Schlick, Christopher and Jasker, Knuth and Hantke, Ulrike and Härtel, Jörg GfA, (ed.) (2014):
Human Work Design - Ganzheitliche Arbeitsgestaltung mit MTM.
In: Gestaltung der Arbeitswelt der Zukunft,
60. Kongress der Gesellschaft für Arbeitswissenschaft e.V., München, 12.-14. März 2014, [Conference or Workshop Item]

Pfromm, Matthias and Bruder, Ralph (2014):
Untersuchung der Manövereingabe durch das Lenkrad bei automatisierter Fahrzeug-Querführung.
60. Frühjahrskongress 2014 der Gesellschaft für Arbeitswissenschaft e.V., München, 12. - 14. 03. 2014, [Conference or Workshop Item]

Kugler, Michaela and Bruder, Ralph and Baumann, Grete H. and Sinn-Behrendt, Andrea GfA, (ed.) (2014):
Erhebung und Weiterentwicklung von Kennzahlensystemen zur Unterstützung eines betrieblichen Alternsmanagements.
In: Gestaltung der Arbeitswelt der Zukunft, pp. 180-182,
60. Kongress der Gesellschaft für Arbeitswissenschaft, München, 12.-14. März 2014, [Conference or Workshop Item]

Abendroth, Bettina and Eichert, Lukas and Langer, Ingmar and Bruder, Ralph GfA, (ed.) (2014):
Beurteilung von Fahrerassistenzsystemen aus der Sicht älterer Fahrer.
In: Gestaltung der Arbeitswelt der Zukunft, pp. 19-21,
60. Kongress der Gesellschaft für Arbeitswissenschaft, München, 12.-14. März 2014, [Conference or Workshop Item]

Langer, Ingmar and Heine, Jens and Abendroth, Bettina and Bruder, Ralph GfA, (ed.) (2014):
Herausforderungen beim Hervorrufen von kritischen Brems- oder Lenkreaktionen in Fahrversuchen zur Untersuchung der Fahrerintention.
In: Gestaltung der Arbeitswelt der Zukunft, pp. 516-518,
60. Kongress der Gesellschaft für Arbeitswissenschaft, München, 12.-14. März 2014, [Conference or Workshop Item]

Oberle, Marius and Bruder, Ralph GfA, (ed.) (2014):
Untersuchung des menschlichen Einfluss auf die Unsicherheit der Nutzung.
In: Gestaltung der Arbeitswelt der Zukunft, pp. 665-667,
60. Kongress der Gesellschaft für Arbeitswissenschaft, München, 12.-14. März 2014, [Conference or Workshop Item]

Franz, Benjamin and Zöller, Ilka and Schulz, Leander and Abendroth, Bettina and Bruder, Ralph GfA, (ed.) (2014):
"Always on" – Einfluss der Fahrsituation auf die Nutzung von Smartphones und Infotainmentsystemen in Fahrzeugen.
In: Gestaltung der Arbeitswelt der Zukunft, pp. 242-244,
60. Kongress der Gesellschaft für Arbeitswissenschaft, München, 12.-14. März 2014, [Conference or Workshop Item]

Zöller, Ilka and Yang, Nan and Abendroth, Bettina and Bruder, Ralph GfA, (ed.) (2014):
Zur Validität des Blickbewegungsverhaltens unter Nachtsichtverhältnissen in einer Fahrsimulatorstudie.
In: Gestaltung der Arbeitswelt der Zukunft, pp. 599-601,
60. Kongress der Gesellschaft für Arbeitswissenschaft, München, 12.-14.3.2014, [Conference or Workshop Item]

Galaske, Nadia and Wagner, Torsten and Strang, Daniel and Anderl, Reiner and Bruder, Ralph GfA, (ed.) (2014):
Konzept zum Einsatz digitaler Menschmodelle in Cyber-physischen Produktionssystemen.
In: Gestaltung der Arbeitswelt der Zukunft, pp. 360-362,
60. Kongress der Gesellschaft für Arbeitswissenschaft, München, 12.-14.März 2014, [Conference or Workshop Item]

Bruder, Ralph Jostmeier, Milena and Georg, Arno and Jacobsen, Heike (eds.) (2014):
Arbeitswissenschaftliche Forschung im Zusammenhang mit Gesundheit und Innovation.
In: Dortmunder Beiträge zur Sozialforschung, In: Sozialen Wandel gestalten - Zum gesellschaftlichen Innovationspotenzial von Arbeits- und Organisationsforschung, pp. 141-150, Wiesbaden, Springer Fachmedien , [Book Section]

Schaub, Karlheinz and Wakula, Jurij and Berg, Knut and Kaiser, Bastian and Bruder, Ralph and Glitsch, Ullrich and Ellegast, Rolf (2014):
The Assembly Specific Force Atlas.
[Report]

Müglich, Dorothee and Sinn-Behrendt, Andrea and Schaub, Karlheinz and Bruder, Ralph (2014):
Database for capability-appropriate workplace design in manufacturing industry.
Proceedings of the 5th International Conference on Applied Human Factors and Ergonomics AHFE 2014, Kraków, Poland, 19.07.2014 - 23.07.2014, [Conference or Workshop Item]

Franz, Benjamin and Zöller, Ilka and Kauer, Michaela and Schulz, Leander and Abendroth, Bettina and Bruder, Ralph (2014):
Being "Always On" in Vehicles – The use of Apps While Driving Bears Risks.
Proceedings of the 5th International Conference on Applied Human Factors and Ergonomics AHFE 2014, Kraków, Poland, 19.07.2014 - 23.07.2014, [Conference or Workshop Item]

2013
Pfromm, Matthias and Cieler, Stephan and Bruder, Ralph (2013):
Driver Assistance via Optical Information with Spatial Reference.
In: Proceedings of the 16th International IEEE Annual Conference on Intelligent Transportation Systems (ITSC 2013), pp. 2006-2011,
Den Haag, Niederlande, Proceedings of the 16th International IEEE Annual Conference on Intelligent Transportation Systems (ITSC 2013), Den Haag, Niederlande, 6.10.2013 - 9.10.2013, [Conference or Workshop Item]

Zöller, Ilka and Diederich, Carsten and Abendroth, Bettina and Bruder, Ralph (2013):
Fahrsimulatorvalidität – Systematisierung und quantitative Analyse bisheriger Forschungen.
In: Zeitschrift für Arbeitswissenschaft, 68 (4), pp. 197-206. [Article]

Langer, Ingmar and Heine, Jens and Schramm, Thomas and Bruder, Ralph VDI Wissensforum GmbH (Corporate Creator) (2013):
Kritikalitätsmaß einer Fahrsituation: Eingangsgröße für einen Algorithmus zur Fahererintentionserkennung.
In: 7. VDI-Tagung. Der Fahrer im 21. Jahrhundert: Fahrer, Fahrunterstützung und Bedienbarkeit. VDI-Berichte 2205, pp. 75-99, Düsseldorf, VDI Verlag GmbH, ISBN 978-3-18-092205-8,
[Book Section]

Schaub, Karlheinz and Caragnano, Gabriele and Britzke, Bernd and Bruder, Ralph (2013):
The European Assembly Worksheet.
In: Theoretical Issues in Ergonomics Science, 14 (6), pp. 616-639. Taylor & Francis, ISSN 1463-922X,
[Article]

Bruder, Ralph and Wakula, Jurij and Helfert, Marlene and Kaiser, Bastian (2013):
AWARE - Unterstützung älterer Berufstätiger bis in den aktiven Ruhestand.
[Report]

Kalenahalli Sudarshan, Pratap and Bruder, Ralph (2013):
A Study of the Automotive Product Design Practices in India and Europe through Expert Interviews.
In: Consilence and Innovation in Design - Proceedings and Program, pp. 4620-4627,
5th International Congress of International Association of Societies of Design Research, Tokyo, 26.08.2013 - 30.08.2013, [Conference or Workshop Item]

Burford, E.-M. and Weber, Barbara and Sinn-Behrendt, Andrea and Bruder, Ralph and Brehmen, Manuela and Groneberg, David and Ellegast, Rolf Deutsche Gesellschaft für Arbeitsmedizin und Umweltmedizin (Corporate Creator) (2013):
Analyse physischer Belastungen und Beanspruchungen von Erzieherinnen in Kindertageseinrichtungen.
53. Wissenschaftliche Jahrestagung der Deutschen Gesellschaft für Arbeitsmedizin und Umweltmedizin e. V. (DGAUM), Bregenz, 13. - 16.03.2013, [Conference or Workshop Item]

Brehmen, Manuela and Sinn-Behrendt, Andrea and Bopp, Verena and Sica, Luciana and Bruder, Ralph and Ellegast, Rolf and Burford, E.-M. and Groneberg, David and Mache, S. and Weber, Deutsche Gesellschaft für Arbeitsmedizin und Umweltmedizin (Corporate Creator) (2013):
Tätigkeitsanalysen in Kindertagesstätten – erste Ergebnisse aus der ErgoKiTa-Studie.
53. Wissenschaftliche Jahrestagung der Deutschen Gesellschaft für Arbeitsmedizin und Umweltmedizin e. V. (DGAUM), Bregenz, 13. - 16.03.2013, [Conference or Workshop Item]

Sinn-Behrendt, Andrea and Saupe-Heide, Maria and Kugler, Michaela and Niehaus, Mathilde and Bruder, Ralph Deutsche Gesellschaft für Arbeitsmedizin und Umweltmedizin (Corporate Creator) (2013):
Betriebliche Gesundheitsförderung (BGF) als Teil eines Alter(n)smanagements am Beispiel der deutschen Automobilindustrie.
pp. 485-489, Bregenz, 53. Wissenschaftliche Jahrestagung der Deutschen Gesellschaft für Arbeitsmedizin und Umweltmedizin e. V. (DGAUM), Bregenz, 13. - 16.03.2013, [Conference or Workshop Item]

Bruder, Ralph and Langer, Ingmar and Zöller, Ilka and Abendroth, Bettina Winner, Hermann and Bruder, Ralph (eds.) (2013):
Menschbezogene Maßstäbe im Laufe der Entwicklungsphasen.
In: Maßstäbe des sicheren Fahrens, pp. 01-21, ergonomia GmbH & Co. KG, ISBN 978-3-935089-27-9,
[Book Section]

Bruder, Ralph (2013):
Arbeitswelten aus gesundheitswissenschaftlicher Sicht: "Durch den Beruf die Gesundheit fördern".
In: Handelsblatt Trend. Arbeitswelten: Eine Studie mit Positionen, Perspektiven und Praxis, p. 7. corps. Corporate Publishing Services GmbH, [Article]

Geyer, S. and Baltzer, M. and Franz, Benjamin and Hakuli, S. and Kauer, Michaela and Kienle, M. and Meier, S. and Weißgerber, T. and Bengler, K. and Bruder, Ralph and Flemisch, F. and Winner, H. (2013):
Concept and development of a unified ontology for generating test and use-case catalogues for assisted and automated vehicle guidance.
In: 8, In: IET Intelligent Transport Systems, 8 (3), pp. 183-189. [Article]

Bruder, Ralph (2013):
Interview "Lebensphasen begleiten".
In: Aktiv Extra- Wirtschaft in Bayern, (8/2013), p. 4. Institut der deutschen Wirtschaft Köln Medien GmbH, [Article]

Kauer, Michaela and Theuerling, Heike and Bruder, Ralph (2013):
The importance of identification for the acceptance of consumer electronics on the example of the Wii.
In: Behaviour & Information Technology, 32 (4), pp. 344-358. [Article]

Bruder, Ralph Stock-Homburg, Ruth (ed.) (2013):
Zukunft der Gestaltung menschengerechter Arbeitssysteme.
In: Handbuch Strategisches Personalmanagement, pp. 631-649, Springer Gabler, ISBN 978-3-658-00430-9,
[Book Section]

Rademacher, Holger and Bruder, Ralph and Bierwirth, Max and Müglich, Dorothee and Sinn-Behrendt, Andrea and Landau, Kurt Schlick, Christopher M. and Frieling, Ekkehardt and Wegge, Jürgen (eds.) (2013):
Capability Related Stress Analysis to Support Design of Work Systems.
In: Age-Differentiated Work Systems, pp. 227-251, Springer, ISBN 978-3-642-35056-6,
[Book Section]

Brehmen, Manuela and Groneberg, David and Mache, S. and Sinn-Behrendt, Andrea and Sica, Luciana and Bopp, Verena and Bruder, Ralph and Ellegast, Rolf and Burford, E.-M. (2013):
Tätigkeitsanalyse in Kindertagesstätten- erste Ergebnisse aus der ErgoKiTa-Studie.
In: Gefährdung bei Lehrkräften,
53. Jahrestagung der Deutschen Gesellschaft für Arbeitsmedizin und Umweltmedizin e.V. (DGAUM), Arbeitsmedizin in Europa Muskel-Skelett-Erkrankungen und Beruf, Bregenz, 13.-16. März 2013, [Conference or Workshop Item]

Sinn-Behrendt, Andrea and Bopp, Verena and Sica, Luciana and Bruder, Ralph and Ellegast, Rolf and Burford, E.-M. and Brehmen, Manuela and Groneberg, David (2013):
Befragung zur physischen Belastung und Beanspruchung von pädagogischem Personal in Kindertageseinrichtungen.
In: Gefährdung bei Lehrkräften,
53. Jahrestagung der Deutschen Gesellschaft für Arbeitsmedizin und Umweltmedizin e.V. (DGAUM), Arbeitsmedizin in Europa Muskel-Skelett-Erkrankungen und Beruf, Bregenz, 13.-16. März 2013, [Conference or Workshop Item]

Bruder, Ralph GfA, (ed.) (2013):
Nachhaltiger Unternehmenserfolg durch die menschengerechte Gestaltung von Arbeit und Produkten.
In: GfA Frühjahrkongress 2013, pp. 21-24,
Chancen durch Arbeits-, Produkt- und Systemgestaltung, Krefeld, 27. Februar - 01. März 2013, [Conference or Workshop Item]

Kaiser, Bastian and Schaub, Karlheinz and Bruder, Ralph GfA, (ed.) (2013):
Systematische Vorgehensweise zur ergonomischen Gestaltung an Arbeitsplätzen mit hoch repetitiven Tätigekeiten.
In: GfA Frühjahrkongress 2013, pp. 711-714,
Chancen durch Arbeits-, Produkt- und Systemgestaltung, Krefeld, 27. Februar - 01. März 2013, [Conference or Workshop Item]

Baumann, Grete H. and Hodek, Lene and Saupe-Heide, Maria and Niehaus, Mathilde and Kugler, Michaela and Bruder, Ralph GfA, (ed.) (2013):
Weiterbildung, Qualifizierung und Personalentwicklung und deren Einfluss auf die Beschäftigungsfähigkeit im direkten Bereich vor dem Hintergrund des demographischen Wandels.
In: GfA Frühjahrkongress 2013, pp. 129-132,
Chancen durch Arbeits-, Produkt- und Systemgestaltung, Krefeld, 27. Februar - 01. März 2013, [Conference or Workshop Item]

Kugler, Michaela and Sinn-Behrendt, Andrea and Bruder, Ralph and Baumann, Grete H. and Hodek, Lene and Saupe-Heide, Maria and Niehaus, Mathilde GfA, (ed.) (2013):
Alter(n)smanagement in der deutschen Automobilindustrie- eine Bestandsaufnahme.
In: GfA Frühjahrkongress 2013, pp. 45-48,
Chancen durch Arbeits-, Produkt- und Systemgestaltung, Krefeld, 27. Februar - 01. März 2013, [Conference or Workshop Item]

Wagner, Torsten and Nickolai, Marco and Schaub, Karlheinz and Bruder, Ralph GfA, (ed.) (2013):
Digitalisierung des Bewertungsverfahrens EAWS am Beispiel der Softwarelösung IGEL.
In: GfA Frühjahrkongress 2013,
Chancen durch Arbeits-, Produkt- und Systemgestaltung, Krefeld, 27. Februar - 01. März 2013, [Conference or Workshop Item]

Sinn-Behrendt, Andrea and Bopp, Verena and Sica, Luciana and Bruder, Ralph and Ellegast, Rolf and Weber, Britta and Brehmen, Manuela and Groneberg, David GfA, (ed.) (2013):
Klassifizierung von Kindertagesstätten hinsichtlich ihrer (physischen) Belastung anhand struktureller Rahmenbedingungen.
In: GfA Frühjahrkongress 2013, pp. 213-216,
Chancen durch Arbeits-, Produkt- und Systemgestaltung, Krefeld, 27. Februar - 01. März 2013, [Conference or Workshop Item]

Zöller, Ilka and Abendroth, Bettina and Bruder, Ralph GfA, (ed.) (2013):
Fahrsimulatoren als valide Untersuchungsumgebung?- Kritische Analyse bisheriger Forschungen.
In: GfA Frühjahrkongress 2013, pp. 355-358,
Chancen durch Arbeits-, Produkt- und Systemgestaltung, Krefeld, 27. Februar - 01. März 2013, [Conference or Workshop Item]

Schader, Nils and Perott, André and Heister, Reinhard and Leonhardt, Jörg and Bruder, Ralph Droog, André (ed.) (2013):
A user-centred approach to colour-coding in ATC.
In: Aviation psychology and applied human factors. Working towards zero accidents, pp. 206-212,
Proceedings of the 30th Conference of the European Association for Aviation Psychology, Sardinien (Italien), 24.09. - 28.09.2012, [Conference or Workshop Item]

Perott, André and Schader, Nils and Leonhardt, Jörg and Bruder, Ralph Droog, André (ed.) (2013):
The implementation of a design process guide for advanced ergonomics in air traffic management (ATM) design.
In: Aviation psychology and applied human factors. Working towards zero accidents, pp. 240-246,
Proceedings of the 30th Conference of the European Association for Aviation Psychology, Sardinien (Italien), 24.09. - 28.09.2012, [Conference or Workshop Item]

2012
Bauer, Eric and Lotz, Felix and Pfromm, Matthias and Schreier, Matthias and Cieler, Stephan and Eckert, Alfred and Hohm, A. and Lüke, Stefan and Rieth, Peter and Abendroth, Bettina and Willert, Volker and Adamy, Jürgen and Bruder, Ralph and Konigorski, Ulrich and Winner, H. (2012):
PRORETA 3: An Integrated Approach to Collision Avoidance and Vehicle Automation.
In: at - Automatisierungstechnik, 60 (12), pp. 755-765. Oldenbourg Wissenschaftsverlag, [Article]

Bruder, Ralph and Kaiser, Bastian Rieg, Frank and Steinhilper, Rolf (eds.) (2012):
Ergonomiegerechtes Konstruieren.
In: Handbuch Konstruktion, pp. 547-559, München, Wien, Hanser, ISBN 978-3-446-43000-6,
[Book Section]

Pfeiffer, Thomas and Kauer, Michaela and Bruder, Ralph (2012):
Integrating E-Commerce and Social Engineering Perspectives on Trust in Online Communication.
Workshop "User-centered Trust in Interactive Systems" at NordiCHI 2012, Copenhagen, Denmark, 14.10.2012, [Conference or Workshop Item]

Franz, Benjamin and Kauer, Michaela and Bruder, Ralph and Geyer, S. (2012):
pieDrive - a New Driver-Vehicle Interaction Concept for Maneuver-Based Driving.
2012 IEEE Intelligent Vehicles Symposium Workshops (IV), Alcala de Henares (Spain), 03.06.2012, [Conference or Workshop Item]

Bruder, Ralph (2012):
Gastkommentar: Gesundheit als strategisches Unternehmensziel.
In: RKW Magazin, (2), pp. 18-19. RKW Kompetenzzentrum, ISSN 1619-7372,
[Article]

Kauer, Michaela and Pfeiffer, Thomas (IAD) and Volkamer, Melanie and Theuerling, Heike and Bruder, Ralph Suri, Neeraj and Waudner, Michael (eds.) (2012):
It is not about the design - it is about the content! Making warnings more efficient by communicating risks appropriately.
In: GI-Edition Lecture Notes in Informatics,
Sicherheit 2012. Sicherheit, Schutz und Zuverlässigkeit . Beiträge der 6. Jahrestagung des Fachbereichs Sicherheit der Gesellschaft für Informatik e.V. (GI), Darmstadt, 7. - 9. März 2012, [Conference or Workshop Item]

Dul, Jan and Bruder, Ralph and Buckle, Peter and Carayon, Pascale and Falzon, Pierre and Marras, William S. and Wilson, John R. and van der Doelen, Bas (2012):
A strategy for human factors/ergonomics: developing the discipline and profession.
In: Ergonomics, 55 (4), pp. 1-27. Taylor&Francis, ISSN 0014-0139,
[Article]

Lange Morales, Karen and Röbig, Sinja and Bruder, Ralph (2012):
Learning from doing: Chances and constrains of studying medical devices through usability methods in field studies.
In: Zeitschrift für Arbeitswissenschaft, 66 (2-3), pp. 115-127. Ergonomia Verlag, ISSN 0340-2444,
[Article]

Abendroth, Bettina and Schreiber, Michael and Bruder, Ralph and Maul, Stefan and Maul, D. (2012):
Neue Ansätze zur Beurteilung der Fahrsimulatorvalidität.
In: Zeitschrift für Arbeitswissenschaft, 66 (1), pp. 1-11. Ergonomia Verlag, ISSN 0340-2444,
[Article]

Bruder, Ralph (2012):
Grußwort.
In: Arbeitsmedizin, (2/2012), p. 49. Genter Verlag, [Article]

Schaub, Karlheinz and Mühlstedt, Jens and Illmann, Benjamin and Fritzsche, Lars and Wagner, Torsten and Bullinger-Hoffmann, Angelika C. and Bruder, Ralph (2012):
Ergonomic assessment of automotive assembly tasks with digital human modelling and the 'ergonomics assessment worksheet' (EAWS).
In: International Journal of Human Factors Modelling and Simulation, 3 (3), pp. 398-426. Inderscience Publishers, ISSN 1742-5549,
[Article]

Neubert, Nicole and Bruder, Ralph and Toledo Munoz, Begona (2012):
Der Zusammenhang zwischen ergonomischer Arbeitsplatzgestaltung und Qualitätsaspekten in der Automobilindustrie.
pp. 131-136, Kassel, Gestaltung nachhaltiger Arbeitssysteme. 58. Kongress der Gesellschaft für Arbeitswissenschaft, Kassel, 22.- 24. Februar 2012, [Conference or Workshop Item]

Sinn-Behrendt, Andrea and Rademacher, Holger and Bruder, Ralph and Landau, Kurt (2012):
Maßnahmen der organisatorischen Arbeitsgestaltung besierend auf Beziehungen zwischen Belastungsbiographien und körperlichen Fähigkeiten von Werkern aus der Automobil- und Zulieferindustrie.
pp. 295-298, Kassel, Gestaltung nachhaltiger Arbeitssysteme. 58. Kongress der Gesellschaft für Arbeitswissenschaft, Kassel, 22.- 24. Februar 2012, [Conference or Workshop Item]

Schultheis, Michael and Wakula, Jurij and Röbig, Sinja and Bruder, Ralph (2012):
Entwicklung und Erprobung von Prototypen zur taktilen Warnung von Menschen in schwierigen Arbeitsbedingungen.
pp. 296-301, Konstanz, Usability Professionals 2012, Konstanz, 9. - 12. September 2012, [Conference or Workshop Item]

Bruder, Ralph Hoppe, Annette (ed.) (2012):
Den Wandel der Arbeit human und wirtschaftlich gestalten.
In: Arbeit und Technik im Wandel, pp. 36-45, Aachen, Shaker Verlag, ISBN 978-3-8440-1410-5,
[Book Section]

Bierwirth, Max and Bruder, Ralph Karwowski, Waldemar (ed.) (2012):
Management Audit as Part of an Ergonomics Management in Production Systems.
In: Advances in Ergonomics in Manufacturing, pp. 41-48, Boca Raton, CRC Press, ISBN 978-1-4398-7039-6,
[Book Section]

Sinn-Behrendt, Andrea and Bopp, Verena and Sica, Luciana and Bruder, Ralph (2012):
Einfluss aktueller Rahmenbedingungen auf die Belastungen von Mitarbeiter/innen in Kindertageseinrichtungen - Ergebnisse einer Befragung.
Dortmund, Gestaltung nachhaltiger Arbeitssysteme. 58. Kongress der Gesellschaft für Arbeitswissenschaften, Kassel, 22. - 24.Februar 2012, [Conference or Workshop Item]

Volkamer, Melanie and Karayumak, Fatih and Kauer, Michaela and Halim, Dhanish and Bruder, Ralph Jähnke, Jochen and Mühlen, Nicolas von zur and Rechert, Klaus and Suchodoletz, Dirk von (eds.) Max-Planck Institut für ausländisches und internationales Strafrecht (Corporate Creator) (2012):
Security versus Trust Indicators in 2011 in Germany.
In: Schriftenreihe des Max-Planck-Instituts für ausländisches und internationales Strafrecht. Reihe I: Interdisziplinäre Forschungen aus Strafrecht und Kriminologie, 18, In: Current Issues in IT Security 2012 Schriftenreihe des Max-Planck-Instituts für ausländisches und internationales Strafrecht. Reihe I: Interdisziplinäre Forschungen aus Strafrecht und Kriminologie, pp. 80-96, Berlin, Duncker & Humblot, ISBN 978-3-428-13887-6,
[Book Section]

Kauer, Michaela and Kiesel, Florian and Ueberschaer, Felix and Volkamer, Melanie and Bruder, Ralph Jähnke, Jochen and Mühlen, Nicolas von zur and Rechert, Klaus and Suchodoletz, Dirk von (eds.) Max-Planck Institut für ausländisches und internationales Strafrecht (Corporate Creator) (2012):
The Influence of trustworthiness of website layout on security perception of websites.
18, In: Current Issues in IT Security 2012 Schriftenreihe des Max-Planck-Instituts für ausländisches und internationales Strafrecht. Reihe I: Interdisziplinäre Forschungen aus Strafrecht und Kriminologie, pp. 215-220, Berlin, Duncker & Humblot, ISBN 978-3-428-13887-6,
[Book Section]

Winter, Gabriele and Schaub, Karlheinz and Großmann, Kay and Laun, Gerhard and Landau, Kurt and Bruder, Ralph (2012):
Ergonomic risk assessment with DesignCheck to evaluate assembly work in different phases of the vehicle development process.
In: Work, 41 (Supplement 1), pp. 4384-4388. IOS Press, [Article]

Schaub, Karlheinz and Kugler, Michaela and Bierwirth, Max and Sinn-Behrendt, Andrea and Bruder, Ralph (2012):
Prevention of MSD by means of ergonomic risk assessment (tools) in all phases of the vehicle development process.
In: Work, (41), pp. 4409-4412. IOS Press, [Article]

Rademacher, Holger and Bruder, Ralph and Sinn-Behrendt, Andrea and Landau, Kurt (2012):
Influences of mechanical exposure biographies on physical capabilities of workers from automotive industry - a study on possible dose-response relationships and consequences for short and long term job rotation.
In: Work, (41), pp. 5114-5120. IOS Press, [Article]

Schaub, Karlheinz and Steinberg, Ulf and Bierwirth, Max and Kugler, Michaela and Bruder, Ralph (2012):
MultipLa - a tool for the combined overall estimation of various types of manual handling tasks.
In: Work, (41), pp. 4433-4435. IOS Press, [Article]

Bierwirth, Max and Bruder, Ralph and Schaub, Karlheinz Spath, Dieter and Ilg, Rolf and Krause, Tobias (eds.) (2012):
Integration of Ergonomics-Management in Production Systems.
21st International Conference on Production Research, Stuttgart, 31. Juli - 4. August 2012, [Conference or Workshop Item]

König, Christina and Hofmann, Thomas and Bruder, Ralph (2012):
Application of the user-centred design process according ISO 9241-210 in air traffic control.
In: Work: A Journal of Prevention, Assessment and Rehabilitation, 41 (1), pp. 167-174. IOS Press, ISSN 1051-9815,
[Article]

Neubert, Nicole and Bruder, Ralph and Toledo, Begona (2012):
The charge of ergonomics - A model according to the influence of ergonomic workplace design for economical and efficient indicators of the automotive industry.
In: Work: A Journal of Prevention, Assessment and Rehabilitation, 41 (1), pp. 4389-4395. IOS Press, ISSN 1051-9815,
[Article]

Kauer, Michaela and Franz, Benjamin and Schreiber, Michael and Bruder, Ralph and Geyer, Sebastian (2012):
User acceptance of cooperative maneuver-based driving - a summary of three studies.
In: Work: A Journal of Prevention, Assessment and Rehabilitation, 41 (1), pp. 4258-4264. IOS Press, ISSN 1051-9815,
[Article]

Perott, André and Schader, Nils and Bruder, Ralph and Leonhardt, Jörg (2012):
Development of a Knowledge Management System for Complex Domains.
In: Work: A Journal of Prevention, Assessment and Rehabilitation, 41 (1), pp. 2757-2764. IOS Press, ISSN 1051-9815,
[Article]

Kauer, Michaela and Bruder, Ralph (2012):
A first empirical investigation into the pleasure of control as explaning factor in usage durations of information systems.
In: Work: A Journal of Prevention, Assessment and Rehabilitation, 41 (1), pp. 246-251. IOS Press, ISSN 1051-9815,
[Article]

Franz, Benjamin and Kauer, Michaela and Blanke, Anton and Schreiber, Michael and Bruder, Ralph and Geyer, Sebastian (2012):
Comparison of two human-machine-interfaces for cooperative maneuver-based driving.
In: Work: A Journal of Prevention, Assessment and Rehabilitation, 41 (1), pp. 4192-4199. IOS Press, ISSN 1051-9815,
[Article]

Abendroth, Bettina and Bruder, Ralph Winner, Hermann and Hakuli, Stephan and Wolf, Gabriele (eds.) (2012):
Die Leistungsfähigkeit des Menschen für die Fahrzeugführung.
In: Handbuch Fahrerassistenzsysteme. Grundlagen, Komponenten und Systeme für aktive Sicherheit und Komfort, pp. 4-14, Wiesbaden, Vieweg+Teubner, [Book Section]

2011
Franz, Benjamin and Kauer, Michaela and Schreiber, Michael and Blanke, Anton and Distler, Sebastian and Bruder, Ralph and Geyer, S. (2011):
Maneuver-Based Driving Today and in the Future - Development of a New Human-Machine Interface for Conduct-by-Wire.
In: VDI-Berichte, 2134, In: Fahrer, Fahrerunterstützung und Bedienbarkeit, pp. 295-306,
Düsseldorf, 6. VDI-Tagung - Der Fahrer im 21. Jahrhundert, Braunschweig, 08. - 09. November 2011, [Conference or Workshop Item]

Bruder, Ralph (2011):
Chancen und Risiken durch neue Formen der Arbeitsorganisation.
CD-ROM, pp. 3-5, Neue Konzepte zur Arbeitszeit und Arbeitsorganisation, Herbstkonferenz der Gesellschaft für Arbeitswissenschaft, Düsseldorf, 19. - 20. Oktober 2011, [Conference or Workshop Item]

Schaub, Karlheinz and Bruder, Ralph (2011):
Prävention physischer Belastungen in der Arbeitsplanung.
p. 20, 32. Internationaler A+A Kongress für Arbeitsschutz und Arbeitsmedizin, Düsseldorf, 18. - 21. Oktober 2011, [Conference or Workshop Item]

König, Christina and Seidel, Marko and Röbig, Andreas and Bruder, Ralph Brau, Henning and Lehmann, Andreas and Petrovic, Kostanija and Schroeder, Matthias C. (eds.) (2011):
(Multi-)Touch me! Ergonomische Analyse von Fehlern bei Multitouch-Interaktionen.
In: Tagungsband Usability Professionals 2011, pp. 106-110, Stuttgart, German UPA e. V., [Book Section]

Lange Morales, Karen and Röbig, Sinja and Bruder, Ralph Albolino, Sara and Bagnara, Sebastiano and Bellandi, Tommaso and Llaneza, Javier and Rosal, Gustavo and Tartaglia, Riccardo (eds.) (2011):
Compatibility in multipicity:Towards a complex understanding of medical devices use.
In: An alliance between professionals and citizens for patient safety and quality of life, pp. 279-281,
Healthcare Systems Ergonoics and Patient Safety 2011, Oviedo (Spain), 22. - 24. Juni 2011, [Conference or Workshop Item]

Bierwirth, Max and Bruder, Ralph and Schaub, Karlheinz (2011):
Management Audit to Implement Effective Ergonomics in Manufacturing Companies.
1, pp. 365-371, 10. International Symposum on Human Factors in Organisational Design and Management, Grahamstown (South Africa), 4. - 6. April 2011, [Conference or Workshop Item]

Bruder, Ralph and Franz, Benjamin and Kauer, Michaela and Schreiber, Michael Bruder, Ralph and Winner, Hermann (eds.) (2011):
Fahrerverhalten einer kooperativen Fahrer-Fahrzeug-Interaktion.
pp. 1-11, Darmstadt, Zukunft der Fahrzeugführung - kooperativ oder autonom?, 5. Darmstädter Kolloquium Mensch & Fahrzeug, Darmstadt, 06. - 07. April 2011, [Conference or Workshop Item]

Rademacher, Holger and Bruder, Ralph and Sinn-Behrendt, Andrea and Landau, Kurt (2011):
Identifying demographic bottlenecks for musculoskeletal risks in production areas - Implications for the design of industrial workplaces and assignment of workers.
2, pp. 69-74, 10. International Symposum on Human Factors in Organisational Design and Management, Grahamstown (South Africa), 4. - 6. April 2011, [Conference or Workshop Item]

Wakula, Jurij and Schaub, Karlheinz and Berg, Knut and Bruder, Ralph and Glitsch, Ullrich and Ellegast, Rolf Institut für Arbeitswissenschaft, TU Darmstadt, Institut für Arbeitsschutz der Deutschen Gesetzlichen Unfallversicherung (Corporate Creators) (2011):
Assessment approach for analysis of whole body action forces at assembly-specific workplaces in industry.
2, pp. 401-408, 10th International Symposium on Human Factors in Organisational Design and Management, Grahamstown (South Africa), 4. - 6. April 2011, [Conference or Workshop Item]

Sinn-Behrendt, Andrea and Rademacher, Holger and Bruder, Ralph and Landau, Kurt (2011):
Identifikation demographischer Engpässe für muskuloskelettale Risiken in der Produktion – Auswirkungen auf die Gestaltung industrieller Arbeitsplätze und den Einsatz von Werkern.
pp. 57-60, Mensch, Technik, Organisation - Vernetzung im Produktentstehungs- und herstellungsprozess, 57. Kongress der Gesellschaft für Arbeitswissenschaft, Chemnitz, 23. - 25. März 2011, [Conference or Workshop Item]

Schaub, Karlheinz and Berg, Knut and Wakula, Jurij and Glitsch, Ullrich and Ellegast, Rolf and Bruder, Ralph (2011):
Kraftbewertungsverfahren zum montagespezifischen Kraftatlas als Screening Ansatz.
pp. 619-622, Mensch, Technik, Organisation - Vernetzung im Produktentstehungs- und herstellungsprozess, 57. Kongress der Gesellschaft für Arbeitswissenschaft, Chemnitz, 23. - 25. März 2011, [Conference or Workshop Item]

Bierwirth, Max and Bruder, Ralph and Schaub, Karlheinz (2011):
Ergonomie-Management-Audit für Industriebetriebe.
pp. 627-630, Mensch, Technik, Organisation - Vernetzung im Produktentstehungs- und herstellungsprozess, 57. Kongress der Gesellschaft für Arbeitswissenschaft, Chemnitz, 23. - 25. März 2011, [Conference or Workshop Item]

Franz, Benjamin and Schreiber, Michael and Kauer, Michaela and Geyer, S. and Bruder, Ralph (2011):
Konzeption eines kontaktanalogen Head-Up-Displays für Fahrerassistenzsysteme am Beispiel von Conduct-by-Wire.
pp. 285-289, Mensch, Technik, Organisation - Vernetzung im Produktentstehungs- und herstellungsprozess, 57. Kongress der Gesellschaft für Arbeitswissenschaft, Chemnitz, 23. - 25. März 2011, [Conference or Workshop Item]

Kugler, Michaela and Bierwirth, Max and Schaub, Karlheinz and Bruder, Ralph (2011):
Ergonomie in der Produktionsplanung.
In: Technische Sicherheit, 1 (3), pp. 46-50. Springer-VDI, ISSN 2191-0073,
[Article]

Schultheis, Michael and Wakula, Jurij and Theuerling, Heike and Bruder, Ralph (2011):
Entwicklung eines Versuchskonzeptes zur visuellen, akustischen und taktilen Warnung im Bereich des Gleisbaus.
In: Fortschritt-Berichte VDI, 22, pp. 76-77, Berlin, Reflexionen und Visionen der Mensch-Maschine-Interaktion - Aus der Vergangenheit lernen, Zukunft gestalten. 9. Berliner Werkstatt Mensch-Maschine-Systeme, Berlin, 5. - 7. Oktober 2011, [Conference or Workshop Item]

König, Christina and Theuerling, Heike and Bruder, Ralph (2011):
Experimental study of basic visualization aspects for future air traffic control workplaces.
In: Fortschritt-Berichte VDI, 22, pp. 156-157, Berlin, Reflexionen und Visionen der Mensch-Maschine-Interaktion - Aus der Vergangenheit lernen, Zukunft gestalten. 9. Berliner Werkstatt Mensch-Maschine-Systeme, Berlin, 5. - 7. Oktober 2011, [Conference or Workshop Item]

Wakula, Jurij and Schultheis, Michael and Bruder, Ralph and Kalenahalli Sudarshan, Pratap (2011):
Developing and Testing of Warning / Alterning System for Railway Trackside Workers.
In: Abstract Proceedings., p. 52,
Chennai (India), International Conference on Ergonomics and Human Factors. 8th Meet of ISE and HWWE 2011 at IIT Madras, Chennai (India), 15. - 17. December 2011, [Conference or Workshop Item]

Weber, Britta and Sinn-Behrendt, Andrea and Bertzen, Sigrid and Köhmstedt, Bodo and Schedlbauer, Grita and Lorenz, Melanie and Bauer, Karoline and Bruder, Ralph and Ellegast, Rolf Institut für Arbeitsschutz der Deutschen Gesetzlichen Unfallversicherung (Corporate Creator) (2011):
ErgoKiTa - Ergonomische Gestaltung von Arbeitsplätzen in Kindertagesstätten.
In: IFA-Report, 4. Fachgespräch Ergonomie 2010, (6), Berlin, [Report]

Perott, André and Schader, Nils and Leonhardt, Jörg and Bruder, Ralph (2011):
Facing Human Factors in Air Traffic Control: A New Approach to Include Ergonomic Requirements in Workstation Design.
pp. 1045-1053, Nationale Kompetenzen für globale Entwicklungen, 60. Deutscher Luft- und Raumfahrtkongress, Bremen, 27. - 29. September 2011, [Conference or Workshop Item]

Perott, André and Schader, Nils and Bruder, Ralph and Leonhardt, Jörg (2011):
Facing Future Challenges in Air Traffic Management - A New Approach to Include Ergonomics in System Design.
In: Air Traffic Technology International, (2012), pp. 88-90. UKiP, ISSN 1366-7041,
[Article]

Bruder, Ralph Cooper, Rachel and Junginger, Sabine and Lockwood, Thomas (eds.) (2011):
Mutual Inspiration and Learning between Management and Design.
In: The Handbook of Design Management, pp. 144-160, Oxford / New York, Berg, [Book Section]

Abendroth, Bettina and Schreiber, Michael and Maul, D. and Maul, Stefan and Bruder, Ralph (2011):
Übertragbarkeit des Längsführungsverhaltens von Simulatorstudien auf Realfahrten - Was macht der Fahrer im Simulator anders als im Feld?
In: GFA-Jahresdokumentation 2011 der Gesellschaft für Arbeitswissenschaft e.V., pp. 157-160, Dortmund, Mensch, Technik, Organisation - Vernetzung im Produktentstehungs- und herstellungsprozess, 57. Kongress der Gesellschaft für Arbeitswissenschaft, Chemnitz, 23. - 25. März 2011, [Conference or Workshop Item]

Bruder, Ralph Schader-Stiftung, Hessisches Landesmuseum Darmstadt (Corporate Creators) (2011):
Vom Wandel der Arbeitswelten.
In: Arbeitswelten - Bilder gesellschaftlichen Wandels, pp. 25-30, ISBN 978-3-932736-35-3,
[Book Section]

Bruder, Ralph (2011):
Ergonomics Quality in Design (EQUID) and Affective Design: Bridging the gap.
2, pp. 3-8, 10. International Symposum on Human Factors in Organisational Design and Management, Grahamstown (South Africa), 4. - 6. April 2011, [Conference or Workshop Item]

Bruder, Ralph (2011):
Ergonomische Qualität im Design (EQUID) – ein prozessorientierter Gestaltungsansatz.
pp. 203-206, Mensch, Technik, Organisation - Vernetzung im Produktentstehungs- und herstellungsprozess, 57. Kongress der Gesellschaft für Arbeitswissenschaft, Chemnitz, 23. - 25. März 2011, [Conference or Workshop Item]

Perott, André and Helbig, Rolf and Bruder, Ralph and Leonhardt, Jörg (2011):
Ermittlung von Benutzeranforderungen bei komplexen Systemen mit Hilfe von Szenarien.
pp. 215-218, Mensch, Technik, Organisation - Vernetzung im Produktentstehungs- und herstellungsprozess, 57. Kongress der Gesellschaft für Arbeitswissenschaft, Chemnitz, 23. - 25. März 2011, [Conference or Workshop Item]

Kauer, Michaela and Schreiber, Michael and Franz, Benjamin and Hakuli, S. and Geyer, S. and Eggers, Dörte and Bruder, Ralph (2011):
Nutzungsszenarien der manöverbasierten Fahrzeugführung.
pp. 809-812, Mensch, Technik, Organisation - Vernetzung im Produktentstehungs- und herstellungsprozess, 57. Kongress der Gesellschaft für Arbeitswissenschaft, Chemnitz, 23. - 25. März 2011, [Conference or Workshop Item]

2010
Bierwirth, Max and Bruder, Ralph and Schaub, Karlheinz Karwowski, Waldemar and Salvendy, Gavriel (eds.) (2010):
Total Ergonomics Management: A Modular Concept for the Integration of Ergonomics into Production Systems.
In: Advances in Human Factors, Ergonomics, and Safety in Manufacturing and Service Industries, pp. 108-118, Boca Raton (USA, Florida), CRC Press, ISBN 978-1-4398-3499-2,
[Book Section]

Rademacher, Holger and Sinn-Behrendt, Andrea and Bruder, Ralph and Landau, Kurt (2010):
Tätigkeitsbezogene Analyse körperlicher Fähigkeiten von jüngeren und älteren Beschäftigten in der Produktion.
In: Zeitschrift für Arbeitswissenschaft, 64 (3), pp. 187-203. Stuttgart, ISSN 0340-2444,
[Article]

Kalenahalli Sudarshan, Pratap and Bruder, Ralph and Ray, Amit (2010):
Joy of use in automotive touch screen UI for the driver.
AutomotiveUI 2010. 2nd International Conference on Automotive User Interfaces and Interactive Vehicular Applications, Pittsburgh, Pennsylvania, USA, 11. - 12. Oktober 2010, [Conference or Workshop Item]

Röbig, Andreas and König, Christina and Schwanke, Stefan and Hofmann, Thomas and Bruder, Ralph (2010):
Darstellung von Wetterphänomenen für Flugverkehrskontrolllotsen.
pp. 265-274, Grundlagen - Methoden - Technologien, 5. VDI Fachtagung USEWARE 2010, Baden-Baden, 13. - 14. Oktober 2010, [Conference or Workshop Item]

König, Christina and Röbig, Andreas and Hofmann, Thomas and Bruder, Ralph (2010):
Systematisierung von Interaktionsparadigmen für Multitouch-Displays in der Flugsicherung.
pp. 247-264, Grundlagen - Methoden - Technologien, 5. VDI Fachtagung USEWARE 2010, Baden-Baden, 13. - 14. Oktober 2010, [Conference or Workshop Item]

Röbig, Andreas and König, Christina and Hofmann, Thomas and Bruder, Ralph (2010):
Entwicklung eines Low Cost Tower Simulators zur Evaluation arbeitswissenschaftlicher Fragestellungen.
pp. 67-76, Grundlagen - Methoden - Technologien, 5. VDI Fachtagung USEWARE 2010, Baden-Baden, 13. - 14. Oktober 2010, [Conference or Workshop Item]

Röbig, Sinja and Didier, Muriel and Bruder, Ralph (2010):
Internationales Verständnis von Usability sowie Methodenanwendung im Bereich der Usability.
In: VDI-Berichte, 2099, pp. 345-354, Düsseldorf, Grundlagen - Methoden - Technologien, 5. VDI Fachtagung USEWARE 2010, Baden-Baden, 13. - 14. Oktober 2010, [Conference or Workshop Item]

Schaub, Karlheinz and Haaß, Prisca and Bierwirth, Max and Kugler, Michaela and Steinberg, Ulf and Kaltbeitzel, Jürgen and Toledo, Begoña and Bruder, Ralph (2010):
Das Multiple-Lasten-Tool: integrierte Bewertung unterschiedlicher Arten manueller Lastenhandhabung.
pp. 123-132, Dortmund, GfA Press, Mensch- und prozessorientierte Arbeitsgestaltung im Fahrzeugbau, Herbstkonferenz 2010 der Gesellschaft für Arbeitswissenschaft, Wolfsburg, 23. - 24. September 2010, ISBN 978-3-936804-09-6,
[Conference or Workshop Item]

Kugler, Michaela and Bierwirth, Max and Schaub, Karlheinz and Sinn-Behrendt, Andrea and Feith, Alexandra and Ghezel-Ahmadi, Kazem and Bruder, Ralph (2010):
Ergonomie in der Industrie - aber wie? Handlungshilfe für den schrittweisen Aufbau eines einfachen Ergonomiemanagements.
Darmstadt, [Report]

Fuchs, Klaus and Schramm, Thomas and Bruder, Ralph (2010):
Videobasierte Müdigkeitsbewertung am Beispiel von Fahrzeugführern.
In: Technische Überwachung, 51 (9), pp. 48-50. Springer - VDI, ISSN 1434-9728,
[Article]

Salmanzadeh, Hamed and Diaz-Meyer, Marianela and Bopp, Verena and Landau, Kurt and Bruder, Ralph (2010):
Effect of Grasp-/Contact-Characteristics of Snap Fasteners on Time Requirements and Electromyographic Activity for Snap-Fit Assembly.
Taylor & Francis, 3. International Conference on Applied Human Factors and Ergonomics, Miami (Florida), 17. - 20. Juli 2010, [Conference or Workshop Item]

Diaz-Meyer, Marianela and Sica, Luciana and Sinn-Behrendt, Andrea and Bruder, Ralph (2010):
Handwriting Starts at Childhood: a Systematic Review of Variations on Handwriting Grip.
Taylor & Francis, 3. International Conference on Applied Human Factors and Ergonomics, Miami (Florida), 17. - 20. Juli 2010, [Conference or Workshop Item]

Bierwirth, Max and Bruder, Ralph and Schaub, Karlheinz (2010):
Total Ergonomics Management: A Modular Concept for the Integration of Ergonomics into Production Systems.
Taylor & Francis, 3. International Conference on Applied Human Factors and Ergonomics, Miami (Florida), 17. - 20. Juli 2010, [Conference or Workshop Item]

Schaub, Karlheinz and Wakula, Jurij and Berg, Knut and Bruder, Ralph and Glitsch, Ulrich and Ellegast, Rolf-Peter Mondelo, Pedro and Karwowski, Waldemar and Saarela, Kaija Leena and Swuste, Paul and Occhipinti, Enrico (eds.) Institut für Arbeitswissenschaft, Technische Universität Darmstadt, Petersenstr. 30, D-64287 Darmstadt, Institute for Occupational Safety and Health of the German Social Accident Insurance (IFA) / Alte Heerstr. 111 / 53757 Sankt Augustin, Germany (Corporate Creators) (2010):
The Assembly Specific Force Atlas.
Valencia, VIII International Conference on Occupational Risk Prevention, Valencia, 05. - 07.5.2010, [Conference or Workshop Item]

Schaub, Karlheinz and Caragano, Gabriele and Britzke, Bernd and Bruder, Ralph Mondelo, Pedro and Karwowski, Waldemar and Saarela, Kaija Leena and Swuste, Paul and Occhipinti, Enrico (eds.) (2010):
The European Assembly Worksheet.
Valencia, VIII International Conference on Occupational Risk Prevention, Valencia, 05. - 07.5.2010, [Conference or Workshop Item]

Abendroth, Bettina and Bruder, Ralph (2010):
Sitzkomfort - welchen Einfluss hat das Untersuchungsszenario auf die Bewertung?
pp. 93-96, Dortmund, GfA-Press, Neue Arbeits- und Lebenswelten gestalten, 56. Frühjahrskongress der Gesellschaft für Arbeitswissenschaft, Darmstadt, 24. - 26. März 2010, [Conference or Workshop Item]

Helfert, Marlene and Helbig, Rolf and Wiens, Christian and Bruder, Ralph Lemken, Thomas and Helfert, Marlene and Kuhndt, Michael and Lange, Frauke and Merten, Thomas (eds.) (2010):
Der Mensch im Netzwerk - Arbeitsgestaltung in Allianzen.
In: Strategische Allianzen für nachhaltige Entwicklung. Innovationen in Unternehmen durch Kooperationen mit NPOs, pp. 12-19, Wuppertal, [Book Section]

Schreiber, Michael and Kauer, Michaela and Schlesinger, Dennis and Hakuli, S. and Bruder, Ralph (2010):
Verification of a maneuver catalog for a maneuver-based vehicle guidance system.
pp. 3683-3689, IEEE International Conference on Systems, Man, and Cybernetics, Istanbul (Türkei), 10. - 13. Oktober 2010, [Conference or Workshop Item]

Kauer, Michaela and Schreiber, Michael and Bruder, Ralph (2010):
How to conduct a car? A design example for maneuver based driver-vehicle interaction.
pp. 1214-1221, IEEE Intelligent Vehicles Symposium (IV), San Diego (USA), 21. - 24. Juni 2010, [Conference or Workshop Item]

Bruder, Ralph (2010):
Räume zum Arbeiten - Wann Wo mit Wem du willst.
In: raum1 - Außergewöhnliche Innenarchitektur, (1), pp. 56-61. biz Verlag GmbH, [Article]

Mühlhäuser, Max and Bradler, Dirk and Hartmann, Melanie and Bruder, Ralph (2010):
IKT-Unterstützung erhöht Sicherheit in Stress-Situationen.
In: forschen, (2), pp. 72-77. vmm wirtschaftsverlag gmbh & co. kg, ISSN 1868-9035,
[Article]

Woyna, Lars and Gloger, Stefan and Bruder, Ralph and Seib, Christopher (2010):
Augmented Reality Seating Buck - A Validated Data Based Tool to Assess Visibility Subjectively.
Automobiles and Sustainable Mobility, FISITA 2010 World Automotive Congress, Budapest (Hungary), 30. Mai - 4. Juni 2010, [Conference or Workshop Item]

Woyna, Lars and Gloger, Stefan and Bruder, Ralph (2010):
Methodische Ansätze zur Sichtbeurteilung im Fahrzeug.
pp. 131-134, Dortmund, GfA-Press, Neue Arbeits- und Lebenswelten gestalten, 56. Frühjahrskongress der Gesellschaft für Arbeitswissenschaft, Darmstadt, 24. - 26. März 2010, [Conference or Workshop Item]

Sica, Luciana and Qiu, Jing and Helbig, Rolf and Bruder, Ralph (2010):
Untersuchung der psychischen Belastung von Kundenbetreuern in Zügen.
pp. 617-620, Dortmund, GfA-Press, Neue Arbeits- und Lebenswelten gestalten, 56. Frühjahrskongress der Gesellschaft für Arbeitswissenschaft, Darmstadt, 24. - 26. März 2010, [Conference or Workshop Item]

Schreiber, Michael and Kauer, Michaela and Hakuli, Stephan and Bruder, Ralph (2010):
Conduct-by-Wire: Evaluation von teilautonomer Fahrzeugführung mit Hilfe der Wizard of Oz-Technik.
pp. 161-165, Dortmund, GfA-Press, Neue Arbeits- und Lebenswelten gestalten, 56. Frühjahrskongress der Gesellschaft für Arbeitswissenschaft, Darmstadt, 24. - 26. März 2010, [Conference or Workshop Item]

Schlick, Christopher and Bruder, Ralph and Luczak, Holger (2010):
Arbeitswissenschaft.
Heidelberg / Dordrecht / London / New York, Springer, [Book]

Salmanzadeh, Hamed and Diaz-Meyer, Marianela and Landau, Kurt and Bruder, Ralph (2010):
Untersuchung des Einflusses von Griff-/Kontaktbedingungen bei Clipsverbindungen auf die Montagezeit.
pp. 739-742, Dortmund, GfA-Press, Neue Arbeits- und Lebenswelten gestalten, 56. Frühjahrskongress der Gesellschaft für Arbeitswissenschaft, Darmstadt, 24. - 26. März 2010, [Conference or Workshop Item]

Salmanzadeh, Hamed and Diaz-Meyer, Marianela and Bopp, Verena and Landau, Kurt and Bruder, Ralph (2010):
Untersuchung des Einflusses von Scharfkantigkeit und Fügekraft auf Fügezeit und muskuläre Beanspruchung während der Clipsarbeit.
In: Zeitschrift für Arbeitswissenschaft, (64), pp. 111-121. Ergonomia, [Article]

Röbig, Sinja and Didier, Muriel and Bruder, Ralph (2010):
Verständnis von Usability im internationalen Kontext.
pp. 901-904, Dortmund, GfA-Press, Neue Arbeits- und Lebenswelten gestalten, 56. Frühjahrskongress der Gesellschaft für Arbeitswissenschaft, Darmstadt, 24. - 26. März 2010, [Conference or Workshop Item]

Rademacher, Holger and Sinn-Behrendt, Andrea and Schneider, Yann and Bruder, Ralph and Landau, Kurt (2010):
Altersdifferenzierte Bewertung von physischen Arbeitsbelastungen mit Hilfe eines empirisch validierten Screening-Verfahrens.
pp. 805-808, Dortmund, GfA-Press, Neue Arbeits- und Lebenswelten gestalten, 56. Frühjahrskongress der Gesellschaft für Arbeitswissenschaft, Darmstadt, 24. - 26. März 2010, [Conference or Workshop Item]

Qiu, Jing and Helbig, Rolf and Bruder, Ralph (2010):
Analyse der Belastungs-Beanspruchungssituation von Triebfahrzeugführern.
pp. 555-558, Dortmund, GfA-Press, Neue Arbeits- und Lebenswelten gestalten, 56. Frühjahrskongress der Gesellschaft für Arbeitswissenschaft, Darmstadt, 24. - 26. März 2010, [Conference or Workshop Item]

Partischkow, Silke and Prescher, Wilfried and Schmauder, Martin and Wakula, Jurij and Bruder, Ralph (2010):
INQA-Vorhaben: Betriebliche Beratungs- und Unterstützungsangebote zur Prävention von Beschwerden des Hand-Arm-Systems.
pp. 605 - 608, Dortmund, GfA-Press, Neue Arbeits- und Lebenswelten gestalten, 56. Frühjahrskongress der Gesellschaft für Arbeitswissenschaft, Darmstadt, 24. - 26. März 2010, [Conference or Workshop Item]

König, Christina and Röbig, Andreas and Hofmann, Thomas and Bergner, Jörg and Bruder, Ralph (2010):
Fluglotsen-Arbeitsplätze der Zukunft.
pp. 231-234, Dortmund, GfA-Press, Neue Arbeits- und Lebenswelten gestalten, 56. Frühjahrskongress der Gesellschaft für Arbeitswissenschaft, Darmstadt, 24. - 26. März 2010, [Conference or Workshop Item]

Kauer, Michaela and Schreiber, Michael and Bruder, Ralph and Hakuli, Stephan and Basha, Ahmed (2010):
Nutzbarkeit taktiler Touchdisplays im Fahrzeug.
pp. 153-156, Dortmund, GfA-Press, Neue Arbeits- und Lebenswelten gestalten, 56. Frühjahrskongress der Gesellschaft für Arbeitswissenschaft, Darmstadt, 24. – 26. März 2010, [Conference or Workshop Item]

Helfert, Marlene and Landzettel, Martin and Buckert, Sebastian and Hanselka, Holger and Bruder, Ralph (2010):
Untersuchung von Geigenspiel - Vibrationsempfindung, Klang und Hörwahrnehmung.
pp. 395-399, Dortmund, GfA-Press, Neue Arbeits- und Lebenswelten gestalten, 56. Frühjahrskongress der Gesellschaft für Arbeitswissenschaft, Darmstadt, 24. - 26. März 2010, [Conference or Workshop Item]

Helfert, Marlene and Helbig, Rolf and Bruder, Ralph (2010):
Arbeitsgestaltung in Netzwerken.
pp. 79-82, Dortmund, GfA-Press, Neue Arbeits- und Lebenswelten gestalten, 56. Frühjahrskongress der Gesellschaft für Arbeitswissenschaft, Darmstadt, 24. - 26. März 2010, [Conference or Workshop Item]

Fuchs, Klaus and Schramm, Thomas and Bruder, Ralph (2010):
Müdigkeitsbewertung bei Fahrversuchen mit Hilfe einer Videoanalyse.
pp. 97-100, Dortmund, GfA-Press, Neue Arbeits- und Lebenswelten gestalten, 56. Frühjahrskongress der Gesellschaft für Arbeitswissenschaft, Darmstadt, 24. – 26. März 2010, [Conference or Workshop Item]

Didier, Muriel and Röbig, Sinja and Bruder, Ralph (2010):
Usability-Untersuchungen zu E-Book-Readern.
pp. 931-934, Dortmund, GfA-Press, Neue Arbeits- und Lebenswelten gestalten, 56. Frühjahrskongress der Gesellschaft für Arbeitswissenschaft, Darmstadt, 24. - 26. März 2010, [Conference or Workshop Item]

Diaz-Meyer, Marianela and Sica, Luciana and Sinn-Behrendt, Andrea and Bruder, Ralph (2010):
Klassifikation von Schreibhaltungen: Unterstützung einer ergonomischen Stiftgestaltung für Kinder?
pp. 859-862, Dortmund, GfA-Press, Neue Arbeits- und Lebenswelten gestalten, 56. Frühjahrskongress der Gesellschaft für Arbeitswissenschaft, Darmstadt, 24. - 26. März 2010, [Conference or Workshop Item]

Bruder, Ralph and Leonhardt, Jörg (2010):
Der DFS Design Process Guide zur Gestaltung von Arbeitsplätzen in der Flugsicherung.
pp. 227-230, Dortmund, GfA-Press, Neue Arbeits- und Lebenswelten gestalten, 56. Frühjahrskongress der Gesellschaft für Arbeitswissenschaft, Darmstadt, 24. - 26. März 2010, [Conference or Workshop Item]

Bruder, Ralph (2010):
Neue Arbeits- und Lebenswelten gestalten.
pp. 29-32, Dortmund, GfA-Press, Neue Arbeits- und Lebenswelten gestalten, 56. Frühjahrskongress der Gesellschaft für Arbeitswissenschaft, Darmstadt, 24. - 26. März 2010, [Conference or Workshop Item]

Bopp, Verena and Ferreira, Yvonne and Helbig, Rolf and Bruder, Ralph (2010):
Belastungs- und Beanspruchungsanalyse im Bereich Netzführung einer Energieversorgungsgesellschaft.
pp. 527-530, Dortmund, GfA-Press, Neue Arbeits- und Lebenswelten gestalten, 56. Frühjahrskongress der Gesellschaft für Arbeitswissenschaft, Darmstadt, 24. - 26. März 2010, [Conference or Workshop Item]

2009
Schaub, Karlheinz and Ahmadi, Kazem and Bierwirth, Max and Kugler, Michaela and Rademacher, Holger and Sinn-Behrendt, Andrea and Winter, Gabriele and Bruder, Ralph (2009):
Gesellschaftsförderliche Arbeit im globalen Wettbewerb.
pp. 227 - 241, Stuttgart, Ergonomia, Produktivität im Betrieb, Herbstkonferenz 2009 der Gesellschaft für Arbeitswissenschaft, Millstatt, 23. - 25. September 2009, [Conference or Workshop Item]

Fuchs, Klaus and Schramm, Thomas and Bruder, Ralph (2009):
Night Vision with pedestrian detection - improved range of vision for increased safety.
pp. 89-98, 8th International Symposium on Automotive Lighting (ISAL), Darmstadt, 28. - 30. September 2009, [Conference or Workshop Item]

Wakula, Jurij and Berg, Knut and Schaub, Karlheinz and Bruder, Ralph and Glitsch, Ullrich and Ellegast, Rolf (2009):
Isometric maximum forces of the whole-body in not upright postures and hand-finger-forces for the assembly-specific atlas.
CD-ROM, 17th World Congress on Ergonomics (IEA 2009), Beijing (China), 9. - 14. August 2009, [Conference or Workshop Item]

Rademacher, Holger and Sinn-Behrendt, Andrea and Landau, Kurt and Bruder, Ralph (2009):
Development of a tool for an integrative age-differentiated workload analysis.
17th World Congress on Ergonomics (IEA 2009), Beijing (China), 9. - 14. August 2009, [Conference or Workshop Item]

Qiu, Jing and Bruder, Ralph and Helbig, Rolf and Rabenstein, Hermann (2009):
A qualitative study on contributing factors for workload of train drivers.
17th World Congress on Ergonomics (IEA 2009), Beijing (China), 9. - 14. August 2009, [Conference or Workshop Item]

Fuchs, Klaus and Abendroth, Bettina and Bruder, Ralph (2009):
Night Vision - reduced driver distraction, improved safety and satisfaction.
pp. 367 - 375, Berlin, Heidelberg, 8th International Conference, EPCE 2009, held as Part of the 13th Human-Computer Interaction (HCI), San Diego (CA, USA), 19. - 24. Juli 2009, [Conference or Workshop Item]

Didier, Muriel and von Wilamowitz-Moellendorff, Mageritta and Bruder, Ralph (2009):
Ergonomic Analysis of Different Computer Tools to Support the German Air Traffic Controllers.
pp. 509 - 517, Berlin, Springer, 12th international Conference, Human-Computer Interaction (HCI), San Diego (CA, USA), 19. - 24. Juli 2009, [Conference or Workshop Item]

Schaub, Karlheinz and Bierwirth, Max and Bruder, Ralph (2009):
Application of practice oriented tools for ergonomic risk assessments in industry.
2ème Congrès International sur l'Ingénierie des Risques Industriels, Reims, 13. - 15. Mai 2009, [Conference or Workshop Item]

Wakula, Jurij and Berg, Knut and Schaub, Karlheinz and Bruder, Ralph and Glitsch, Ullrich and Ellegast, Rolf (2009):
Statistische maximale Ganzkörper- und Hand-Fingerkräfte für realtypische Kraftausübungen für den montagespezifischen Kraftatlas.
pp. 455 - 459, GfA-Press, 55. Kongress der Gesellschaft für Arbeitswissenschaft, Dortmund, 04. - 06. März 2009, [Conference or Workshop Item]

Schaub, Karlheinz and Frölich, Werner and Reischke, Katrin and Franke, Ralf and Beck, Manfred and Zokic, Jelena and Schmidt, Dieter and Bruder, Ralph (2009):
Integration von Ergebnissen des montagespezifischen Kräfteatlanten in das Daimler Ergonomiewerkzeug EAB.
pp. 461 - 464, Dortmund, GfA-Press, 55. Kongress der Gesellschaft für Arbeitswissenschaft, Dortmund, 04. - 06. März 2009, [Conference or Workshop Item]

Schaub, Karlheinz and Caragnano, Gabriele and Fischer, Hans and Schosnig, Rainer and Britzke, Bernd and Bruder, Ralph (2009):
Integration of new ergonomic evaluation tools into MTMergonomics.
pp. 245 - 248, Dortmund, GfA-Press, 55. Kongress der Gesellschaft für Arbeitswissenschaft, Dortmund, 04. - 06. März 2009, [Conference or Workshop Item]

Bruder, Ralph Landau, Kurt and Pressel, Gerhard (eds.) (2009):
Leistung.
In: Medizinisches Lexikon der beruflichen Belastungen und Gefährdungen. Definitionen - Vorkommen - Arbeitsschutz, pp. 615-617, Stuttgart, Gentner, ISBN 3 872477 15 3,
[Book Section]

Winter, Gabriele and Schaub, Karlheinz and Bruder, Ralph and Landau, Kurt (2009):
Entwicklung integrativer Präventionsansätze am Beispiel von Montagetätigkeiten in der Automobilindustrie.
pp. 525 - 528, GfA-Press, 55. Kongress der Gesellschaft für Arbeitswissenschaft, Dortmund, 04. - 06. März 2009, [Conference or Workshop Item]

Winner, Hermann and Bruder, Ralph (2009):
Wie realitätsnah lässt sich Fahrerverhalten messen?
Stuttgart, Ergonomia, Neue Methoden und Werkzeuge, Darmstädter Kolloquium Mensch & Fahrzeug, Darmstadt, 18. - 19. März 2009, [Conference or Workshop Item]

Wakula, Jurij and Berg, Knut and Schaub, Karlheinz and Bruder, Ralph and Glitsch, Ullrich and Ellegast, Rolf (2009):
Der montagespezifische Kraftatlas.
Berlin, Deutsche Gesetzliche Unfallversicherung, ISBN 978-3-88383-788-8,
[Book]

Spanner-Ulmer, Birgit and Frieling, Ekkehardt and Landau, Kurt and Bruder, Ralph (2009):
Produktivität und Alter.
pp. 81 - 117, Stuttgart, Ergonomia, Produktivität im Betrieb, Herbstkonferenz 2009 der Gesellschaft für Arbeitswissenschaft, Millstatt, 23. - 25. September 2009, [Conference or Workshop Item]

Schreiber, Michael and von Wilamowitz-Moellendorff, Mageritta and Bruder, Ralph (2009):
New Interaction Concepts by Using the Wii Remote.
In: Human-Computer Interaction, Part II, HCII 2009, LNCS 5611, In: New Interaction Concepts by Using the Wii Remote, pp. 261 - 270,
[Conference or Workshop Item]

Schreiber, Michael and Kauer, Michaela and Bruder, Ralph and Schmitt, Frank and Marx, Benjamin Brau, Henning and Diefenbach, Sarah and Hassenzahl, Marc and Kohler, Kirstin and Peissner, Matthias and Petrovic, Konstanija and Thielsch, Meinald and Ullrich, Daniel and Zimmermann, Dirk (eds.) (2009):
Konzipierung eines interaktiven Informationsdisplays - Aber Wii?!
In: Usability Professional 2009, pp. 189 - 193,
Stuttgart, Frauenhofer Verlag, [Conference or Workshop Item]

Schreiber, Michael and Kauer, Michaela and Bruder, Ralph (2009):
Conduct by Wire - Maneuver Catalog for Semi-Autonomous Vehicle Guidance.
pp. 1279-1284, Xi'an, IEEE Intelligent Vehicle Symposium, 3. - 5. Juni 2009, [Conference or Workshop Item]

Schramm, Thomas and Fuchs, Klaus and Wagner, Nikolai and Bruder, Ralph (2009):
Detektion von Fahrermüdigkeit anhand des Lenkwinkelsignals.
pp. 130 - 135, Düsseldorf, VDI Verlag, Der Mensch im Mittelpunkt technischer Systeme, 8. Berliner Werkstatt Mensch-Maschine-Systeme, Berlin, 07. - 09. Oktober 2009, [Conference or Workshop Item]

Schramm, Thomas and Fuchs, Klaus and Wagner, Nikolas and Bruder, Ralph (2009):
Driver behaviour in a monotonous environment - a Test Track Study.
16th World Congress and Exhibition on Intelligent Transport Systems and Services (ITS), Stockholm (Schweden), 21. - 25. September 2009, [Conference or Workshop Item]

Schaub, Karlheinz and Berg, Knut and Wakula, Jurij and Glitsch, Ullrich and Ellegast, Rolf and Bruder, Ralph (2009):
Entwicklung eines Kraftbewertungsverfahrens im Rahmen des montagespezifischen Kräfteatlas.
Tagung, pp. 665 - 668, Dortmund, GfA-Press, 55. Kongress der Gesellschaft für Arbeitswissenschaft, Dortmund, 04. - 06. März 2009, [Conference or Workshop Item]

Rademacher, Holger and Sinn-Behrendt, Andrea and Landau, Kurt and Bruder, Ralph (2009):
Industrierelevante körperliche Fähigkeiten von Werkern verschiedener Altersgruppen in der Automobil- und Zulieferindustrie - Methodik und Ergebnisse einer Feldstudie.
pp. 153 - 156, Dortmund, GfA-Press, 55. Kongress der Gesellschaft für Arbeitswissenschaft, Dortmund, 04. - 06. März 2009, [Conference or Workshop Item]

Partischkow, Silke and Prescher, Wilfried and Schmauder, Martin and Wakula, Jurij and Bruder, Ralph (2009):
INQA-Vorhaben "Betriebliche Beratungs- und Unterstützungsangebote zur Prävention von Beschwerden des Hand-Arm-Systems".
pp. 735-738, GfA-Press, 55. Kongress der Gesellschaft für Arbeitswissenschaft, Dortmund, 04. - 06. März 2009, [Conference or Workshop Item]

König, Christina and Hofmann, Thomas and Bergner, Jörg and Bruder, Ralph (2009):
Inkrementelle nutzergerechte Etablierung eines Towerlotsen-HMI.
In: Mensch & Computer 2009, pp. 63 - 72, Grenzenlos frei!?, 9. fachübergreifende Konferenz für interaktive und kooperative Medien, Berlin, 06. - 09. September 2009, [Conference or Workshop Item]

König, Christina and Hofmann, Thomas and Bergner, Jörg and Bruder, Ralph (2009):
Einsatz von Beobachtungsinterviews bei der Entwicklung von Interfaces für Tower-Fluglotsen.
In: Zentrum Mensch-Maschine-Systeme Spektrum, pp. 173 - 174, VDI Verlag, Der Mensch im Mittelpunkt technischer Systeme, 8. Berliner Werkstatt Mensch-Maschine-Systeme, Düsseldorf, 07. - 09. Oktober 2009, [Conference or Workshop Item]

Kauer, Michaela and Schreiber, Michael and Hakuli, Stephan and Bruder, Ralph Lichtenstein, A. and Stößel, C. and Clemens, C. (eds.) (2009):
Taktil oder akustisch? Der Einfluss der Akustik auf die Wahrnehmung der taktilen Rückmeldung bei taktilen Touchscreens.
pp. 148 - 152, Düsseldorf, VDI Verlag, Der Mensch im Mittelpunkt technischer Systeme, 8. Berliner Werkstatt Mensch-Maschine-Systeme, Berlin, 07. - 09. Oktober 2009, [Conference or Workshop Item]

Hakuli, Stephan and Bruder, Ralph and Flemisch, F. and Löper, C. and Rausch, H. and Schreiber, Michael and Winner, Hermann Winner, Hermann and Hakuli, Stephan and Wolf, Gabriele (eds.) (2009):
Kooperative Automation.
In: Handbuch Fahrerassistenzsysteme. Grundlagen, Komponenten und Systeme für aktive Sicherheit und Komfort, pp. 647-656, Wiesbaden, Vieweg+Teubner, ISBN 978-3-8348-0287-3,
[Book Section]

Hahn, Sinja and Didier, Muriel and Bruder, Ralph (2009):
Usability, Gebrauchstauglichkeit, utilisabilité, användbarhet ... eine einzige Bedeutung oder nationale Spezifität?
In: Zentrum Mensch-Maschine-Systeme Spektrum, Nr. 29, 22, pp. 111 - 112, Düsseldorf, VDI Verlag, Der Mensch im Mittelpunkt technischer Systeme, 8. Berliner Werkstatt Mensch-Maschine-Systeme, Düsseldorf, 07. - 09. Oktober 2009, [Conference or Workshop Item]

Ferreira, Yvonne and Bopp, Verena and Bruder, Ralph (2009):
Multimediale Simulation und Einübung von Verhaltensmustern im Arbeitsschutz zur Verbesserung der Beschäftigungsfähigkeit.
In: Zeitschrift für Arbeitswissenschaft, (4), pp. 315 - 330. [Article]

Fecher, N. and Hoffmann, J. and Winner, H. and Fuchs, Klaus and Abendroth, Bettina and Bruder, Ralph (2009):
Aktive Gefahrenbremsungen - Wie reagiert das Fahrer-Fahrzeug-System?
In: ATZ, (2), pp. 140 - 146. [Article]

Bruder, Ralph and Rademacher, Holger and Schaub, Karlheinz and Geiss, Christoph (2009):
Modular Concepts for Integrating Ergonomics into Production Processes.
In: Industrial Engineering and Ergonomics – Visions, Concepts, Methods and Tools – Festschrift in Honor of Professor Holger Luczak, pp. 383 - 394, Berlin, Springer, [Book Section]

Bruder, Ralph and Rademacher, Holger Pfohl, H.-C. (ed.) (2009):
Abgleich von Anforderungs- und Fähigkeitsanalysen für menschengerechte Arbeitssysteme in der Logistik.
In: Personalführung in der Logistik, pp. 170 - 197, Hamburg, DVV, [Book Section]

Bruder, Ralph and Landau, Kurt and Woyna, Lars Winner, Hermann and Hakuli, Stephan and Wolf, Gabriele (eds.) (2009):
Bedienelemente.
In: Handbuch Fahrerassistenzsysteme. Grundlagen, Komponenten und Systeme für aktive Sicherheit und Komfort, pp. 325 - 329, Wiesbaden, Vieweg+Teubner / QWV, [Book Section]

Bruder, Ralph and Landau, Kurt and Luczak, Holger (2009):
Nachruf - Zum Tode von Professor Dr.-Ing. Walter Rohmert.
In: Zeitschrift für Arbeitswissenschaft, (4), p. 341. [Article]

Bruder, Ralph and Fuchs, Klaus and Abendroth, Bettina and Schramm, Thomas Winner, Hermann and Bruder, Ralph (eds.) (2009):
Zur Aussagekraft menschbezogener Messgrößen in Fahrversuchen.
In: Wie realitätsnah lässt sich Fahrerverhalten messen? Neue Methoden und Werkzeuge, pp. 1 - 15, Stuttgart, Ergonomia, [Book Section]

Bruder, Ralph and Didier, Muriel Winner, Hermann and Hakuli, Stephan and Wolf, Gabriele (eds.) (2009):
Gestaltung von Mensch-Maschine-Schnittstellen.
In: Handbuch Fahrerassistenzsysteme. Grundlagen, Komponenten und Systeme für aktive Sicherheit und Komfort., pp. 314 - 324, Wiesbaden, Vieweg+Teubner / GWC, [Book Section]

Bruder, Ralph (2009):
Produkt und Produktivität.
pp. 227 - 241, Stuttgart, Ergonomia, Produktivität im Betrieb, Herbstkonferenz 2009 der Gesellschaft für Arbeitswissenschaft, Millstatt, 23. - 25. September 2009, [Conference or Workshop Item]

Bopp, Verena and Diaz Zeledon, Marianela and Ferreira, Yvonne and Bruder, Ralph (2009):
Ergonomische Untersuchung eines Tischkonzeptes mit nach vorn geneigter PC-Tastatur-Auflagefläche.
Dortmund, GfA Press, 55. Kongress der Gesellschaft für Arbeitswissenschaft, Dortmund, 04. - 06. März 2009, [Conference or Workshop Item]

Abendroth, Bettina and Bruder, Ralph and Fuchs, Klaus and Schramm, Thomas (2009):
Beurteilung von Systemen im Fahrzeug - welche Messmethoden sind geeignet?
In: Zeitschrift für Arbeitswissenschaft, (3), pp. 223 - 231. [Article]

Abendroth, Bettina and Bruder, Ralph Winner, H. and Hakuli, S. and Wolf, G. (eds.) (2009):
Leistungsfähigkeit des Menschen für die Fahrzeugführung.
In: Handbuch Fahrerassistenzsysteme. Grundlagen, Komponenten und Systeme für aktive Sicherheit und Komfort, pp. 4 - 14, Wiesbaden, Vieweg + Teubner / QWV, [Book Section]

2008
Schaub, Karlheinz and Landau, Kurt and Bruder, Ralph (2008):
Development and application of methods for stress analysis in manufacturing.
2nd International Conference on Applied Human Factors and Ergonomics (AHFE), Las Vegas (NV, USA), 14. - 17. Juli 2008, [Conference or Workshop Item]

Rademacher, Holger and Sinn-Behrendt, Andrea and Landau, Kurt and Bruder, Ralph (2008):
Ergonomic analysis and design of industrial workplaces with special reference to age.
2nd International Conference on Applied Human Factors and Ergonomics (AHFE), Las Vergas (NV, USA), 14. - 17. Juli 2008, [Conference or Workshop Item]

Bruder, Ralph and Kugler, Michaela and Sinn-Behrendt, Andrea and Schaub, Karlheinz and Ghezel-Ahmadi, Kazem and Feith, Alexandra (2008):
Introduction of Ergonomics into Production Development Process: An Approach.
2nd International Conference on Applied Human Factors and Ergonomics (AHFE), Las Vegas (NV, USA), 14. - 17. Juli 2008, [Conference or Workshop Item]

Winter, Gabriele and Schaub, Karlheinz and Bruder, Ralph and Landau, Kurt (2008):
Ergonomie-Werkzeuge zur Entscheidungsunterstützung in der Planung von Montageprozessen.
In: GFA-Jahresdokumentation 2008 der Gesellschaft für Arbeitswissenschaft e.V., pp. 581 - 584, Produkt- und Produktions-Ergonomie-Aufgabe für Entwickler und Planer, 54. Kongress der Gesellschaft für Arbeitswissenschaft, München, 09. - 11. April 2008, [Conference or Workshop Item]

Winter, Gabriele and Schaub, Karlheinz and Bruder, Ralph and Landau, Kurt (2008):
The application of the ergonomic screening-tool (AAWS) to support design engineers in product and process development. Physical capabilities and workload for pushing and pulling trolleys aboard aircraft.
p. 191, 40th Annual Conference of the Nordic Ergonomics Society (NES), Reykjavík (Iceland), 11. - 13. August 2008, [Conference or Workshop Item]

von Wilamowitz-Moellendorff, Mageritta and Schreiber, Michael and Bruder, Ralph Brau, Henning and Diefenbach, Sarah and Hassenzahl, Marc and Koller, Franz and Peissner, Matthias and Röse, Kerstin (eds.) (2008):
Umsetzung von neuen Interaktionskonzepten mit Hilfe der Wii-Remote - Wii interagiere ich?
In: Usability Professional 2008, pp. 259 - 263, Lübeck, [Book Section]

von Wilamowitz-Moellendorff, Mageritta and Herr, Stephan and Bruder, Ralph (2008):
Einfluss des Verkehrsaufkommens auf die Blickbewegung von Fluglotsen in verschiedenen Arbeitssystemen.
In: GFA-Jahresdokumentation 2008 der Gesellschaft für Arbeitswissenschaft e.V., pp. 589 - 592, München, Produkt- und Produktions-Ergonomie-Aufgabe für Entwickler und Planer, 54. Kongress der Gesellschaft für Arbeitswissenschaft, Dortmund, 09. - 11. April 2008, [Conference or Workshop Item]

Sinn-Behrendt, Andrea and Schaub, Karlheinz and Ghezel-Ahmadi, Kazem and Kugler, Michaela and Bruder, Ralph (2008):
Kooperationsprogramm zu normativem Management von Belastungen und Risiken bei körperlicher Arbeit (KoBRA): Entwicklung eines Netzwerkes.
In: GFA-Jahresdokumentation 2008 der Gesellschaft für Arbeitswissenschaft e.V., pp. 909 - 912, Dortmund, Produkt- und Produktions-Ergonomie-Aufgabe für Entwickler und Planer, 54. Kongress der Gesellschaft für Arbeitswissenschaft, München, 09. - 11. April 2008, [Conference or Workshop Item]

Sinn-Behrendt, Andrea and Bopp, Verena and Helbig, Rolf and Landau, Kurt and Bruder, Ralph (2008):
Worst Case-Analyse der Beanspruchung des Herz-Kreislauf-Systems der Bodenverkehrsdienste an einem innerdeutschen Flughafen.
In: GFA-Jahresdokumentation 2008 der Gesellschaft für Arbeitswissenschaft e.V., pp. 585 - 588, Dortmund, Produkt- und Produktions-Ergonomie-Aufgabe für Entwickler und Planer, 54. Kongress der Gesellschaft für Arbeitswissenschaft, München, 09. - 11. April 2008, [Conference or Workshop Item]

Schaub, Karlheinz and Winter, Gabriele and Nickolai, Marco and Bruder, Ralph and Erdmann, Frank-Günter and Schlatterer, Friedrich (2008):
"Integrative Grenzlastberechnung" bei der Robert Bosch GmbH mit dem IGEL Tool.
In: GFA-Jahresdokumentation 2008 der Gesellschaft für Arbeitswissenschaft e.V., Tagung, pp. 565 - 568, Dortmund, Produkt- und Produktions-Ergonomie-Aufgabe für Entwickler und Planer, 54. Kongress der Gesellschaft für Arbeitswissenschaft, München, 09. - 11. April 2008, [Conference or Workshop Item]

Schaub, Karlheinz and Rademacher, Holger and Caragnano, Gabriele and Guth, Angelika and Bruder, Ralph (2008):
Ergonomics risk assessments in automotive and electrical industry based on the dual European concept of health and safety at work.
p. 230, Ergonomics is a lifestyle, 40th Annual Conference of the Nordic Ergonomics Society (NES), Reykjavík (Iceland), 11. - 13. August 2008, [Conference or Workshop Item]

Schaub, Karlheinz and Bruder, Ralph and Beck, Manfred and Frölich, Detlev and Gaertner, Alexander (2008):
Die Daimler ErgonomieCheckliste.
In: GFA-Jahresdokumentation 2008 der Gesellschaft für Arbeitswissenschaft e.V., pp. 629 - 632, Produkt- und Produktions-Ergonomie-Aufgabe für Entwickler und Planer, 54. Kongress der Gesellschaft für Arbeitswissenschaft, München, 09. - 11. April 2008, [Conference or Workshop Item]

König, Christina and Hofmann, Thomas and Bruder, Ralph and Bergner, Jörg (2008):
Arbeitsplatz Tower - Interessensrelevante Visualisierung komplexer Datenstrukturen.
Düsseldorf, VDI Verlag, Useware 2008 - Verfahrens- und Produktionstechnik, Engineering, Informationspräsentation und Interaktionskonzepte, Baden-Baden, 15. - 16. Oktober 2008, [Conference or Workshop Item]

König, Christina and Hofmann, Thomas and Bergner, Jörg and Bruder, Ralph Brau, Henning and Diefenbach, S. and Hassenzahl, M. and Koller, F. and Peissner, M. and Röse, K. (eds.) (2008):
Evaluation eines Human-Machine-Interface für Tower-Fluglotsen unter Einsatz eines Simulators.
In: Usability Professionals 2008. Berichtband des sechsten Workshops des German Chapters der Usability Professionals Association, pp. 295 - 297, Stuttgart, Fraunhofer IRB, [Book Section]

Fuchs, Klaus and Abendroth, Bettina and Bruder, Ralph and Leuchtenberg, Bettina (2008):
Ergonomische Bewertung eines Night Vision Systems mit Fußgängermarkierung im Head-up-Display.
In: GFA-Jahresdokumentation 2008 der Gesellschaft für Arbeitswissenschaft e.V., pp. 121 - 124, Dortmund, Produkt- und Produktions-Ergonomie-Aufgabe für Entwickler und Planer, 54. Kongress der Gesellschaft für Arbeitswissenschaft, München, 09. - 11. April 2008, [Conference or Workshop Item]

Fuchs, Klaus and Abendroth, Bettina and Bruder, Ralph (2008):
Aktive Gefahrenbremsungen - Wie reagiert der Fahrer?
pp. 241 - 251, VDI Verlag, 24. VDI/VW-Gemeinschaftstagung - Integrierte Sicherheit und Fahrerassistenzsysteme, Wolfsburg, 29. - 30. Oktober 2008, [Conference or Workshop Item]

Fecher, Norbert and Hoffmann, Jens and Winner, Hermann and Fuchs, Klaus and Abendroth, Bettina and Bruder, Ralph (2008):
Analysis of Driver Behaviour in Autonomous Emergency Hazard Braking Situations.
Fisita, FISITA World Automotive Congress, München, 14. - 19. September 2008, [Conference or Workshop Item]

Didier, Muriel and Schreiber, Michael and Bruder, Ralph (2008):
Nutzung und Informationsstrategie für ein Abstandsregelsystem mit erweiterten Funktionen bis zum Stillstand (ACC-Full Speed Range).
Düsseldorf, VDI Verlag, Useware 2008 - Verfahrens- und Produktionstechnik, Engineering, Informationspräsentation und Interaktionskonzepte, Baden-Baden, 15. - 16. Oktober 2008, [Conference or Workshop Item]

Bruder, Ralph and Abendroth, Bettina and Didier, Muriel and Schreiber, Michael and von Wilamowitz-Moellendorff, Mageritta (2008):
Safe and Pleasurable Human Machine Interfaces for Automobile.
Society of Automotive Engineers (SAE), Convergence 2008, Detroit (USA, MI), 20. - 22. Oktober 2008, [Conference or Workshop Item]

Bopp, Verena and Helbig, Rolf and Jung, Detlev and Bruder, Ralph (2008):
Untersuchung der psychomentalen Belastung und Beanspruchung der Mitarbeiterinnen und Mitarbeiter im Eurokontrollraum des Zweiten Deutschen Fernsehens (ZDF).
In: GFA-Jahresdokumentation 2008 der Gesellschaft für Arbeitswissenschaft e.V., Tagung, pp. 613 - 616, Dortmund, Produkt- und Produktions-Ergonomie-Aufgabe für Entwickler und Planer, 54. Kongress der Gesellschaft für Arbeitswissenschaft, München, 09. - 11. April 2008, [Conference or Workshop Item]

2007
Bruder, Ralph and Sato, Keiichi (2007):
Multi-aspect user interaction models for distributed robotic systems: collaborative activity generation.
pp. 87 - 92, 16th IEEE International Symposium on Robot & Human Interactive Communication (RO-MAN'07), Jeju Island, 26. - 29. August 2007, [Conference or Workshop Item]

Winter, Gabriele and Zöll, S. and Schaub, Karlheinz and Bruder, Ralph and Poessnecker, H. and Amthor, H. and Graf, Herbert (2007):
Aufbau und Einsatz eines modularen Systems zur Körperunterstützung an Industriearbeitsplätzen.
In: GFA-Jahresdokumentation 2007 der Gesellschaft für Arbeitswissenschaft e.V., pp. 537 - 540, Dortmund, GfA Press, 53. Kongress der Gesellschaft für Arbeitswissenschaft, Magdeburg, 28. Februar - 02. März 2007, [Conference or Workshop Item]

Winter, Gabriele and Schaub, Karlheinz and Bruder, Ralph (2007):
Prospektive Gestaltung von Montagetätigkeiten während des Fahrzeugentwicklungsprozesses von Prototypen.
In: GFA-Jahresdokumentation 2007 der Gesellschaft für Arbeitswissenschaft e.V., pp. 369 - 374, Dortmund, GfA Press, 53. Kongress der Gesellschaft für Arbeitswissenschaft, Magdeburg, 28. Februar - 02. März 2007, [Conference or Workshop Item]

von Wilamowitz-Moellendorff, Mageritta and Didier, Muriel and Bruder, Ralph (2007):
Analyse der Fluglotsentätigkeit anhand von Blickbewegungsdaten.
In: DGLR Bericht 2007-04, Simulationsgestützte Systemgestaltung, Bonn, Deutsche Gesellschaft für Luft- und Raumfahrt, [Book Section]

Landau, Kurt and Weissert-Horn, Margit and Rademacher, Holger and Brauchler, Regina and Bruder, Ralph and Sinn-Behrendt, Andrea (2007):
Altersmanagement als betriebliche Herausforderung.
Stuttgart, [Book]

Bruder, Ralph and Winner, Hermann (2007):
Wie objektiv sind Fahrversuche.
Stuttgart, Ergonomia, [Book]

Bruder, Ralph and Schiele, Bernt (2007):
Intelligente Schnittstellen.
In: thema Forschung, (1), pp. 40 - 43. [Article]

Bruder, Ralph and Abendroth, Bettina and Landau, Kurt Bruder, Ralph and Winner, Hermann (eds.) (2007):
Zum Nutzen von Fahrversuchen für die Gestaltung.
In: Wie objektiv sind Fahrversuche, pp. 79 - 96, Stuttgart, [Book Section]

Bruder, Ralph (2007):
Personalien - Professor Dr.-Ing. Kurt Landau 60 Jahre alt.
In: Zeitschrift für Arbeitswissenschaft, (61), pp. 205 - 207. [Article]

Bruder, Ralph (2007):
Alternsgerechte Arbeitsgestaltung - Die richtige Person am richtigen Platz.
In: stahl+eisen, (11), pp. 148 - 150. [Article]

2006
Winter, Gabriele and Schaub, Karlheinz and Landau, Kurt and Bruder, Ralph (2006):
Development and validation of ergonomic screening-tools for assembly lines.
Maastricht (Niederlande), 16th World Congress on Ergonomics (IEA), 10. - 14. Juli 2006, [Conference or Workshop Item]

Bender, Eva and Landau, Kurt and Bruder, Ralph (2006):
Driver reactions in response to automatic obstacle avoiding manoeuvres.
16th World Congress on Ergonomics (IEA), Maastricht (Niederlande), 10. - 14. Juli 2006, [Conference or Workshop Item]

Winter, Gabriele and Schaub, Karlheinz and Landau, Kurt and Bruder, Ralph (2006):
Bilanzierung erfolgreicher Konzepte zur Arbeitsgestaltung und -organisation.
In: GFA-Jahresdokumentation 2006 der Gesellschaft für Arbeitswissenschaft e.V., pp. 541 - 544, Dortmund, GfA Press, Innovationen für Arbeit und Organisation, 52. Kongress der Gesellschaft für Arbeitswissenschaft, Stuttgart, 20. - 22. März 2006, [Conference or Workshop Item]

Bruder, Ralph and Vanpatter, G. (2006):
Think NewB+NewD. Understanding the New Zollverein School.
In: NextD Journal: Rethinking Design, (9), [Article]

Bruder, Ralph (2006):
Using innovative design skills on business models.
In: Kazuyo Sejima + Ryue Nishizawa: The Zollverein School of Management and Design, pp. 68 - 75, München, Berlin, London, New York, [Book Section]

Bruder, Ralph (2006):
The chronology of the design and building process.
In: Kazuyo Sejima + Ryue Nishizawa: The Zollverein School of Management and Design, pp. 76 - 89, München, Berlin, London, New York, [Book Section]

2004
Hofmann, Thomas and Bruder, Ralph Bruder, Ralph (ed.) (2004):
SIKU control – Entwicklung einer IR Fernbedienung zur Steuerung von Spielzeugfahrzeugen.
In: Ergonomie und Design, pp. 205-208, Stuttgart, Ergonomia, [Book Section]

Bruder, Ralph Bruder, Ralph (ed.) (2004):
Zur Zukunft von Ergonomie und Design – ein Vorwort.
In: Ergonomie und Design, pp. 3-5, Stuttgart, Ergonomia, [Book Section]

Bruder, Ralph Bruder, Ralph (ed.) (2004):
Ergonomie und Design.
Stuttgart, Ergonomia, [Book]

Lauter, S. and Tille, Ralph and Bruder, Ralph and Mücke, Stephan and Küting, H.-J. (2004):
Designorientierte Entwicklung eines virtuellen Tutors im Rahmen von Fahrer-assistenz-& Informationssystemen.
In: Fortschr.-Ber. VDI Reihe 22 Nr.16, In: Entwerfen und Gestalten, pp. 207-225,
Düsseldorf, 5. Berliner Werkstatt Mensch-Maschine-Systeme, 8. - 10. Oktober 2003, [Conference or Workshop Item]

Beucker, N. and Bruder, Ralph McDonagh, D. and Hekkert, P. and Erp, J. v. and Gyi, D. (eds.) (2004):
The emotional townscape: Designing amiable public places.
In: Design and Emotion: The Experience of Everyday Things, pp. 243-247, London, New York, Taylor & Francis, [Book Section]

2003
Bruder, Ralph (2003):
Evaluating the Ergonomic Design of Pipettes.
In: BIOforum Europe, 7 (6), p. 338. [Article]

Bruder, Ralph Peissner, Matthias and Röse, Kerstin (eds.) (2003):
"Motivierende" Benutzeroberfläche.
In: Usability Professionals 2003, p. 137, Stuttgart, [Book Section]

Paul, G. and Queisser, S. and Rabe, S. and Akdemir, S. and Bruder, Ralph (2003):
Package independent seat positions in passenger vehicles.
In: GFA-Jahresdokumentation 2003 der Gesellschaft für Arbeitswissenschaft e.V., Stuttgart, Qualität von Arbeit und Produkt in Unternehmen der Zukunft, 49. Kongress der Gesellschaft für Arbeitswissenschaft, München, 7. - 9. Mai 2003, [Conference or Workshop Item]

Beucker, N. and Bruder, Ralph Breil, W. and Baier, B. and Koenen, R. and Meeß-Olsohn, L. and Saxe, K. (eds.) (2003):
Transparente Pfade durch das Design.
In: Transparenz und Leichtigkeit, pp. 71-81, Essen, Universität Essen / FB 10, [Book Section]

2002
Gersch, P. and Bruder, Ralph and Brauckmann, N. and Werwinski, J. (2002):
User-Centred Design of an Intranet Solution for a Broadcasting Station.
In: WWDU 2002: 6th International Scientific Conference on Work With Display Units, pp. 313-314, Berlin, [Book Section]

Bruder, Ralph and Leuchter, S. and Röse, K. and Schmidt, L. and Urbas, L. (2002):
MMI interaktiv-Entwicklung eines föderierten, benutzeradaptiven Web-Portals für die Mensch-Maschine-Interaktionsforschung.
In: GFA-Jahresdokumentation 2002 der Gesellschaft für Arbeitswissenschaft e.V., pp. 125-127, Dortmund, Arbeitswissenschaft im Zeichen gesellschaftlicher Vielfalt, 48. Kongress der Gesellschaft für Arbeitswissenschaft, Linz, 20. - 22. Februar 2002, [Conference or Workshop Item]

Urbas, Leon and Leuchter, Sandro and Röse, Kerstin and Künzer, Alexander and Bruder, Ralph (2002):
Von MMI interaktiv-Forschung zu Ergonauten.net: Entwicklung eines nutzeradaptiven Web-Protals für die MMI-community.
In: VDI-Berichte 1678, In: Useware 2002: Mensch-Maschine-Kommunikation-Design, pp. 205-210,
Düsseldorf, Useware Tagung 2002, Darmstadt, 11. - 12. Juni 2002, [Conference or Workshop Item]

Bruder, Ralph and Noss, C. (2002):
Frühzeitige Evaluation von Websitegestaltung mit Hilfe des Maus-O-Meters.
In: VDI-Berichte 1678, In: Useware 2002: Mensch-Maschine-Kommunikation-Design, pp. 187-192,
Düsseldorf, Useware Tagung 2002, Darmstadt, 11. - 12. Juni 2002, [Conference or Workshop Item]

Bruder, Ralph and Hofmann, Thomas (2002):
Konzeption und Entwurf eines VR Arbeitsplatzes im Bereich des Industrial Design.
In: VDI-Berichte 1678, In: Useware 2002: Mensch-Maschine-Kommunikation-Design, pp. 93-98,
Düsseldorf, Useware Tagung 2002, Darmstadt, 11. - 12. Juni 2002, [Conference or Workshop Item]

Bruder, Ralph (2002):
Interface Design as Key Factor to Support Communication in Web-Based Scenarios.
pp. 309-312, Berlin, WWDU 2002 World Wide Work, 6th International Scientific Conference on Work With Display Units, Berchtesgarden, 22. - 25. Mai 2002, [Conference or Workshop Item]

Bruder, Ralph and Noss, C. (2002):
"Maus-O-Meter": Ein Werkzeug zur Unterstützung der nutzungsfreundlichen Gestaltung von Webangeboten.
In: GFA-Jahresdokumentation 2002 der Gesellschaft für Arbeitswissenschaft e.V., pp. 181-184, Dortmund, Arbeitswissenschaft im Zeichen gesellschaftlicher Vielfalt, 48. Kongress der Gesellschaft für Arbeitswissenschaft, Linz, 20. - 22. Februar 2002, [Conference or Workshop Item]

Hofmann, Thomas and Bruder, Ralph (2002):
Entwicklung intuitiver Interfaces für VR-System im Design.
In: GFA-Jahresdokumentation 2002 der Gesellschaft für Arbeitswissenschaft e.V., pp. 177-180, Dortmund, Arbeitswissenschaft im Zeichen gesellschaftlicher Vielfalt, 48. Kongress der Gesellschaft für Arbeitswissenschaft, Linz, 20. - 22. Februar 2002, [Conference or Workshop Item]

Bruder, Ralph (2002):
Natürlich künstlich.
In: Essener Unikate: Design und neue Medien, (17), pp. 56-61. Universität-GH-Essen, [Article]

Bruder, Ralph (2002):
Kooperation von Universität und Wirtschaft.
In: Telematik, p. 4. Walter König, [Article]

Bruder, Ralph (2002):
Der Mensch braucht den Wechsel.
In: Business-Service Journal, (1), p. 13. [Article]

2001
Bruder, Ralph and Oltersdorf, K. and Beucker, N. and Wellmann, K. and Borgel, K. (2001):
Belastungsanalyse und Gestaltungsempfehlungen bezüglich eines Stufenmodells zur Erweiterung von Aufgaben an Arbeitsplätzen in Call-Centern.
In: GFA-Jahresdokumentation 2001 der Gesellschaft für Arbeitswissenschaft e.V., pp. 299-302, Dortmund, Arbeitsgestaltung – Flexibilisierung – Kompetenzentwicklung, 47. Kongress der Gesellschaft für Arbeitswissenschaft, Kassel, 14. -16. März 2001, [Conference or Workshop Item]

Bruder, Ralph and Gersch, P. and Stolte, M. (2001):
Mitarbeiterbeteiligte Weiterentwicklung eines Intranetangebotes.
In: GFA-Jahresdokumentation 2001 der Gesellschaft für Arbeitswissenschaft e.V., pp. 295-298, Dortmund, Arbeitsgestaltung – Flexibilisierung – Kompetenzentwicklung, 47. Kongress der Gesellschaft für Arbeitswissenschaft, Kassel, 14. -16. März 2001, [Conference or Workshop Item]

2000
Rötting, Michael and Bruder, Ralph International Ergonomics Association (Corporate Creator) (2000):
Integral – An Interactive Tool for The Web-Based Training of Ergonomics.
In: Ergonomics for the New Millenium. 14th Triennial Congress of the International Ergonomics Association and 44th Annual Meeting of the Human Factors and Ergonomics Society,
San Diego (Kalifornien, USA), 29. Juli - 4. August 2000, [Conference or Workshop Item]

Bruder, Ralph International Ergonomics Association (Corporate Creator) (2000):
Ergonomics as Mediator within the Product Design Process.
Ergonomics for the New Millenium. 14th Triennial Congress of the International Ergonomics Association and 44th Annual Meeting of the Human Factors and Ergonomics Society, San Diego (Kalifornien, USA), 29. Juli - 4. August 2000, [Conference or Workshop Item]

Rohrer, Ch. and Bruder, Ralph (2000):
Ergonomie im Mittelpunkt des Produktentwicklungsprozesses.
In: GIT: Labor-Fachzeitschrift, 44, pp. 938-940. [Article]

Bruder, Ralph Landau, Kurt (ed.) (2000):
The role of ergonomics in human-oriented rapid prototyping.
In: Ergonomic Software Tools in Product and Workplace Design. A review of recent developments in human modeling and other design aids, pp. 237-243, Stuttgart, ERGON GmbH, [Book Section]

Rötting, Michael and Bruder, Ralph Uellner, Stefan (ed.) (2000):
Integral-Methodische Integration multimedialer und interaktiver Lernwerkzeuge zur Optimierung der Gestaltungskompetenz in der arbeitswissenschaftlichen Lehre.
In: Vernetztes Lernen mit digitalen Medien, pp. 37-51,
Erste Tagung "Computergestütztes Kooperatives Lernen (D-CSCL 2000)", Darmstadt, 23. - 24. März 2000, [Conference or Workshop Item]

Bruder, Ralph (2000):
Ergonomen als Vermittler im Prozess der Produktentstehung.
In: GFA-Jahresdokumentation 2000 der Gesellschaft für Arbeitswissenschaft e.V., In: Komplexe Arbeitssysteme – Herausforderung für Analysen und Gestaltung. GFA-Jahresdokumentation 2000 der Gesellschaft für Arbeitswissenschaft e.V, pp. 107-109,
Dortmund, 46. Kongress der Gesellschaft für Arbeitswissenschaft, Berlin, 15. - 17. März 2000, [Conference or Workshop Item]

Bruder, Ralph (2000):
Kommandozentrale Cockpit.
In: ct: Magazin für Computertechnik, Report: Das Internet-Auto, 5 (8752), p. 128. [Article]

1999
Bruder, Ralph Lengyel, S. (ed.) (1999):
Design- Ergonomie-Interface.
In: Industrial Design Studium in Essen, Von der Folkwangschule für Gestaltung zur Universität Essen, pp. 126-129, Essen, Universität Essen, [Book Section]

Bruder, Ralph (1999):
Design-related analysis of jobs and users as basis for the developement of products for elderly people.
In: Gerontechnology, p. 32,
Gerontechnology. Third International Conference, München, 10. - 13. Oktober 1999, [Conference or Workshop Item]

Bruder, Ralph (1999):
Benefits and deficits of computer-aided ergonomics for the process of human-related rapid prototyping.
In: International Conference on Computer-Aided Ergonomics and Safety,
International Conference on Computer-Aided Ergonomics and Safety, Barcelona (Spanien), 19. - 21. Mai 1999, [Conference or Workshop Item]

Luczak, Holger and Gude, D. and Rötting, Michael and Schneider, S. and Bruder, Ralph and Kalweit, A. and Meister, G. and Pankonin, A. and Töpfer, E. M. and Strasser, H. and Irle, H. and Keller, E. (1999):
INTEGRAL – Methodische Integration multimedialer und interaktiver Lernwerkzeuge zur Optimierung der Gestaltungskompetenz in der arbeitswissenschaftlichen Lehre.
Aachen, Institut für Arbeitswissenschaft, [Report]

Bruder, Ralph (1999):
Gestaltungbezogene Tätigkeits- und Nutzeranalyse als Basis der Produktentwicklung (Folien).
In: Dokumentationen zu den Vorträgen. Sentha-Seniorengerechte Technik im häuslichen Alltag,
Berlin, Berlin, 19. März 1999, [Conference or Workshop Item]

Rötting, Michael and Gude, D. and Bruder, Ralph and Irle, H. and Keller, E. and Strasser, H. (1999):
Das Projekt "INTEGRAL" – Entwicklung multimedialer und interaktiver Lernwerkzeuge für die arbeitswissenschaftliche Lehre.
In: GFA-Jahresdokumentation 1999 der Gesellschaft für Arbeitswissenschaft e.V., pp. 227-229, Dortmund, Arbeitsschutz-Managementsysteme – Risiken oder Chancen?, 45. Kongress der Gesellschaft für Arbeitswissenschaft, Karlsruhe, 10. - 12. März 1999, [Conference or Workshop Item]

1998
Bruder, Ralph (1998):
Arbeitswissenschaftliche Unterstützung des Rapid Prototyping.
In: Mensch-Maschine-Schnittstellen. Methoden, Ergebnisse und Weiterentwicklung arbeitswissenschaftlicher Forschung, pp. 47-52,
Stuttgart, Herbstkonferenz der Gesellschaft für Arbeitswissenschaft e.V., Darmstadt, 7. - 10. Oktober 1998, [Conference or Workshop Item]

Bruder, Ralph (1998):
Integrating ergonomic findings into the design of new products for dental offices.
In: Global Ergonomics, pp. 299-304,
Amsterdam, Ergonomics Conference, Kapstadt (Südafrika), 9. - 11. September 1998, [Conference or Workshop Item]

Johanning, E. and Bruder, Ralph Murphy, D. C. (ed.) (1998):
Low Back Disorders and Dentistry – Stress Factors and Ergonomic Intervention.
In: Ergonomics and the Dental Care Worker, pp. 355-373, Washington, American Public Health Association, [Book Section]

Bruder, Ralph (1998):
Ergonomische Analyse und Gestaltung von Fußschaltern zur Steuerung von medizinischen Geräten bei neurochirurgischen Operationen.
In: GFA-Jahresdokumentation 1998 der Gesellschaft für Arbeitswissenschaft e.V., pp. 85-86, Dortmund, 44. Kongress der Gesellschaft für Arbeitswissenschaft, Bremen, 18. - 20. März 1998, [Conference or Workshop Item]

Bruder, Ralph Sturm, H. (ed.) (1998):
Gewissenhafte Gesten. Gesten als Zeichen individueller Freiheit und normierter Handlungsanweisungen.
In: Geste & Gewissen im Design, pp. 74-81, Köln, DuMont, [Book Section]

1997
Bruder, Ralph and Meister, G. and Noss, C. and Schmitz, I. and Zimmermann, S. (1997):
Konzeption und Aufbau eines Usability-Labors zur nachvollziehbaren Prüfung der Benutzerschnittstellen von Softwareprodukten. Interner Arbeitsbericht an die Kommission für Forschung der Universität -GH Essen.
Essen, [Report]

Bruder, Ralph and Backhaus, A and Seeger, S. (1997):
Arbeitsplatz Schule unter der Gesundheitslupe. Eine Text-Klang-Bild-Ton-Collage.
In: "Arbeitsplatz Schule" - Wege zu gesundheitsfördernden Lern- und Lebensräumen, pp. 19-36,
Soest, DGGS-Jahrestagung, Soest, 19. - 21. Januar 1996, [Conference or Workshop Item]

Bruder, Ralph (1997):
Verifiable testing of usability of products - an experimental comparison between different types of pipettes.
2, In: From Experience to Innovation, pp. 129-131,
13th Triennial Congress of the International Ergonomics Association, Tampere (Finnland), 29. Juni - 4. Juli 1997, [Conference or Workshop Item]

1996
Bruder, Ralph (1996):
Ergonomische Analyse von Eppendorf Handdispensern (Ergonomic analysis of Eppendorf manual dispensers).
In: eppendorf BioNews, (2), p. 5. [Article]

Bruder, Ralph and Rohmert, Walter (1996):
Ergonomic analysis of different types of pipettes within field and laboratory studies as basis for design.
pp. 490-495, Advances in Occupational Ergonomics and Safety I, XIth International Occupational Ergonomics and Safety Conference, Zürich, 8. - 11. Juli 1996, [Conference or Workshop Item]

Bruder, Ralph and Rohmert, Walter (1996):
Ergonomische und organisatorische Gestaltungslösungen für allgemeinmedizinische Praxen als Beispiel innovativer Strukturen im Dienstleistungsbereich.
In: GfA-Jahresdokumentation 1996 der Gesellschaft für Arbeitswissenschaft e.V., 38, p. 22, Köln, 42. Kongress der Gesellschaft für Arbeitswissenschaft, Zürich, 28. Februar - 1. März 1996, [Conference or Workshop Item]

1995
Bauer, W. and Bruder, Ralph and Hertting-Thomasius, R. Gesellschaft für Arbeitswissenschaft (Corporate Creator) (1995):
Arbeits- und Produktgestaltung mit Hilfe von Virtual Reality und Rapid Prototyping?
38, In: GFA-Jahresdokumentation 1995 der Gesellschaft für Arbeitswissenschaft e.V. : Bericht zum 41. Arbeitswissenschaftlichen Kongreß an der Univ. Wien, März 1995, pp. 12-15, Köln, O. Schmidt, [Book Section]

Breuer, B. and Bielaczek, C. and Präckel, J. and Rohmert, Walter and Breuer, Jörg and Bruder, Ralph (1995):
Driver behaviour and strain with special regard to the itinerary.
In: PROMETHEUS Pro-Driver: Abschlußdokumentation, München, [Conference or Workshop Item]

Bruder, Ralph and Rohmert, Walter (1995):
Umsetzung ergonomischer Erkenntnisse bei der Entwicklung eines neuen zahnärztlichen Behandlungsplatzes.
Jahrestagung der Europäischen Gesellschaft für Zahnärztliche Ergonomie (EGZE) und der Arbeitsgemeinschaft "Arbeitswissenschaft und Zahnheilkunde" der Deutschen Gesellschaft für Zahn-, Mund-, und Kieferheilkunde (AGAZ), Zoetermeer (Den Haag), 30. Juni - 1. Juli 1995, [Conference or Workshop Item]

Bruder, Ralph (1995):
Reale Objekte erhalten.
In: ÖHZ - Magazin für Wissenschaft und Wirtschaft, 47 (5), p. 13. [Article]

Bruder, Ralph and Rohmert, Walter (1995):
Unterstützung der musikphysiologischen Ausbildung durch Speicherung experimentell gesicherter Erkenntnisse und systematisierter Erfahrungen in einem wissensbasierten System (WBS).
In: Musikphysiologie und Musikermedizin, 2 (3), pp. 9-18. [Article]

Bruder, Ralph and Rohmert, Walter (1995):
Unterstützung der musikphysiologischen Ausbildung durch Speicherung experimentell gesicherter Erkenntnisse und systematiserter Erfahrungen in einem Wissensbasierten System (WBS).
In: Programm und Kurzfassungen, pp. 23-24,
3. Europäischer Ärztekongress für Musikermedizin, Frankfurt am Main, 17. - 18. Juni 1995, [Conference or Workshop Item]

Bruder, Ralph (1995):
Kameramann/Kamerafrau (BKZ 8373).
In: Sonderbeilage der Zeitschrift "Arbeitsmedizin Sozialmedizin Umweltmedizin", 30 (2), pp. 69-72. [Article]

1994
Rohmert, Walter and Bruder, Ralph Gärtner, K.-P. and Stein, W. and Widdel, H. (eds.) (1994):
Möglichkeiten und Grenzen des Einsatzes wissensbasierter Systeme zur Lösung arbeitswissenschaftlicher Problemstellungen.
In: Mensch - Maschine - Systeme und Neue Informationstechnologien, pp. 341-354, Aachen, Verlag der Augustinus Buchhandlung, [Book Section]

Bruder, Ralph and Schaub, Karlheinz and Rohmert, Walter (1994):
Ergonomic design tool on human physical strength by means of a knowledge-based information system.
12th Triennial Congress of the International Ergonomics Association, Toronto (Kanada), 15. - 19. August 1994, [Conference or Workshop Item]

Rohmert, Walter and Berg, Knut and Bruder, Ralph and Schaub, Karlheinz (1994):
Kräfteatlas. Teil 2: Literaturzusammenstellung.
In: Schriftenreihe der Bundesanstalt für Arbeitsmedizin Berlin - Forschung Fb 09.004, Bremerhaven, Wirtschaftsverlag NW, [Book]

Rohmert, Walter and Berg, Knut and Bruder, Ralph and Schaub, Karlheinz (1994):
Kräfteatlas. Teil 1: Datenauswertung statischer Aktionskräfte.
In: Schriftenreihe der Bundesanstalt für Arbeitsmedizin Berlin - Forschung Fb 09.004, Bremerhaven, Wirtschaftsverlag NW, [Book]

Bruder, Ralph (1994):
Entwicklung eines wissensbasierten Systems zur belastungsanalytisch unterscheidbaren Erholungszeit.
In: Zeitschrift für Arbeitswissenschaft, 48 (2), p. 127. [Article]

Bruder, Ralph and Rohmert, Walter (1994):
Klavier- und Cembalobauer/Klavier- und Cembalobauerin (BKZ 3051).
In: Arbeitsmedizin Sozialmedizin Umweltmedizin, Sonderbeilage der Zeitschrift "Arbeitsmedizin Sozialmedizin Umweltmedizin", 29 (5), pp. 211-214. [Article]

Rohmert, Walter and Breuer, Jörg and Bruder, Ralph Burkhardt, F. and Winkelmeier, C. (eds.) (1994):
Arbeitswissenschaftliche Analyse des Verhaltens von Fahrern beim Führen eines Automobils.
In: Psychologie der Arbeitssicherheit. 7. Workshop 1993, pp. 479-493, Heidelberg, Asanger, [Book Section]

Helbig, Rolf and Bruder, Ralph and Rohmert, Walter (1994):
Belastungsanalyse an ausgewählten informatorischen Tätigkeiten.
In: GFA-Jahresdokumentation 1994 der Gesellschaft für Arbeitswissenschaft e.V., 37, pp. 57-58, Köln, 40. Kongress der Gesellschaft für Arbeitswissenschaft, Zwickau, 16. - 18 März 1994, [Conference or Workshop Item]

Bruder, Ralph and Schaub, Karlheinz and Rohmert, Walter (1994):
Entwicklung eines wissensbasierten Kraftdateninformationssystems zur Unterstützung der betrieblichen Arbeitsgestaltung.
In: GFA-Jahresdokumentation 1994 der Gesellschaft für Arbeitswissenschaft e.V., 37, p. 50, Köln, 40. Kongress der Gesellschaft für Arbeitswissenschaft, Zwickau, 16. - 18. März 1994, [Conference or Workshop Item]

1993
Bruder, Ralph and Rohmert, Walter (1993):
Arbeitsphysiologische Beurteilung eines Industriellen Klavierstimmarbeitsplatzes.
In: Arbeitsmedizin und Umweltmedizin. Erkrankungen durch Lösungsmittelgemische, pp. 265-271,
Stuttgart, 33. Jahrestagung der Deutschen Gesellschaft für Arbeitsmedizin und Umweltmedizin, Wiesbaden, 10. -13. Mai 1993, [Conference or Workshop Item]

Schul, Sebastian and Bruder, Ralph and Rohmert, Walter Triebig, G. and Stelzer, O. (eds.) (1993):
Ergonomische und organisatorische Arbeitsgestaltung in einer allgemein-medizinischen Praxis mit anschließender EDV-Einführung.
In: Arbeitsmedizin und Umweltmedizin. Erkrankungen durch Lösungsmittelgemische, pp. 283-288,
Stuttgart, 33. Jahrestagung der Deutschen Gesellschaft für Arbeitsmedizin und Umweltmedizin, Wiesbaden, 10. - 13. Mai 1993, [Conference or Workshop Item]

Bruder, Ralph Rohmert, Walter (ed.) (1993):
Zum Einsatz wissensbasierter Systeme in der Praktischen Musikphysiologie.
In: Dokumentation Arbeitswissenschaft, 35, pp. 301-309, 3. Kolloquium Praktische Musikphysiologie, Darmstadt, 18. und 19. September 1992, [Conference or Workshop Item]

Bruder, Ralph (1993):
Entwicklung eines wissensbasierten Systems zur belastungsanalytisch unterscheidbaren Erholungszeit.
In: Fortschrittberichte VDI, Reihe 20: Rechenunterstützte Verfahren, Düsseldorf, VDI, [Book]

Bruder, Ralph and Rötting, Matthias and Unema, Pieter and Rohmert, Walter and Luczak, Holger (1993):
Ergonomische Untersuchung des Paketcodierens bei der Deutschen Bundespost.
In: Stand und Zukunft arbeitswissenschaftlicher Forschung und Anwendung, pp. 329-384, München, Hanser, [Book Section]

Rohmert, Walter and Helbig, Rolf and Bruder, Ralph (1993):
Arbeitswissenschaftliche Forschung am Institut für Arbeitswissenschaft der TH Darmstadt als iterativer Prozeß zwischen Anwendung, Methodenentwicklungen und Grundlagenuntersuchungen.
In: Stand und Zukunft arbeitswissenschaftlicher Forschung und Anwendung, pp. 179-185, München, Hanser, [Book Section]

Kreßmann, F. and Bruder, Ralph and Rohmert, Walter (1993):
Tastatur und Ergonomie.
In: Computerinformation für Betriebs- und Personalräte, 11, pp. 4-9. [Article]

van der Horst, A. R. A. and Hogema, J. H. and Breuer, B. and Bielaczek, C. and Präckel, J. and Rohmert, Walter and Breuer, Jörg and Bruder, Ralph and Vos de, A. P. (1993):
Driver behaviour under normal and bad weather conditions. Commission of the European Communities. DRIVE II Project V2045, Deliverable No.7 Workpackage A1.
[Report]

Bruder, Ralph and Rohmert, Walter (1993):
Anwendungsbezogene Darstellung von arbeitswissenschaftlichen Erkenntnissen zur Erholungszeit mit einem wissensbasierten System.
In: GFA-Jahresdokumentation 1993 der Gesellschaft für Arbeitswissenschaft e.V., 34, pp. 73-74, Köln, 39. Kongress der Gesellschaft für Arbeitswissenschaft, Kassel, 17. - 19. März 1993, [Conference or Workshop Item]

1992
Rohmert, Walter and Bruder, Ralph Kreutz, R. and Pekarski, C. (eds.) (1992):
Unterstützung der betrieblichen Erholungszeitermittlung mit einem wissensbasierten System.
In: Arbeitsmedizinische Aspekte der Arbeitszeitorganisation, Stuttgart, Gentner, [Book Section]

1991
Rohmert, Walter and Bruder, Ralph Landau, Kurt (ed.) (1991):
Analyse und Gestaltung der Beziehungen zwischen Patient, Zahnarzt und Helferin innerhalb des Arbeitssystems "Zahnarztpraxis".
In: Arbeitsbedingungen im Krankenhaus und Heim (Bericht über ein Symposium), pp. 536-551, München, Parcus, [Book Section]

Rohmert, Walter and Bruder, Ralph and Schul, Sebastian Landau, Kurt (ed.) (1991):
Methoden und Ergebnisse einer Aufgaben- und Ablaufstrukturanalyse in einer Allgemeinmedizinischen Praxis.
In: Arbeitsbedingungen im Krankenhaus und Heim (Bericht über ein Symposium), pp. 221-234, München, Parcus, [Book Section]

Rohmert, Walter and Bruder, Ralph Dirkx, Jan and Singleton, W. Tom (eds.) (1991):
Ergonomic Research and Work Design for the Dentist.
In: Ergonomics, Health and Safety - Perspective for the Nineties (Festschrift for Paul Verhaegen), pp. 121-142, Leuven, University Press, [Book Section]

Rohmert, Walter and Bruder, Ralph (1991):
Ergonomic Research of Dentists - An Example of a Co-Operation between Industrial and University Research Departments.
In: Designing for Everyone, pp. 1159-1161,
London, Eleventh Congress of the International Ergonomics Association, Paris, 1991, [Conference or Workshop Item]

Rohmert, Walter and Bruder, Ralph (1991):
Knowledge-Based Systems: Object and Method of Ergonomic Research.
In: Designing for Everyone, pp. 610-612,
London, Eleventh Congress of the International Ergonomics Association, Paris, 1991, [Conference or Workshop Item]

Rohmert, Walter and Bruder, Ralph and Rötting, Matthias and Unema, Pieter and Luczak, Holger (1991):
Ergonomic Research and Design of Methods for "Parcel Coding" at the German Postal Service.
In: Designing for Everyone, pp. 492-494,
London, Eleventh Congress of the International Ergonomics Association, Paris, 1991, [Conference or Workshop Item]

Bruder, Ralph and Rohmert, Walter (1991):
Die Zahnarztpraxis als Objekt arbeitswissenschaftlicher Forschung. Ergebnisse gemeinsamer Untersuchungen durch Institutionen industrieller Entwicklung und universitärer Forschung.
In: GfA-Jahresdokumentation 1991 der Gesellschaft für Arbeitswissenschaft e.V., 26, p. 21, Köln, 37. Kongress der Gesellschaft für Arbeitswissenschaft, Dresden, 27. Februar - 1. März 1991, [Conference or Workshop Item]

1990
Rohmert, Walter and Bruder, Ralph (1990):
Neue Wege bei der Bestimmung von Erholungszeiten.
In: Technologie & Management, 39 (2), pp. 21-28. [Article]

Rohmert, Walter and Bruder, Ralph and Rötting, Matthias and Unema, Pieter and Luczak, Holger (1990):
Untersuchung der Belastung und Beanspruchung von Paketcodierern bei der Deutschen Bundespost: Ergebnisse aus Feldstudien und Laborexperimenten und Untersuchung verschiedener Verfahren für die Paketcodierung der Deutschen Bundespost.
In: Dokumentation Arbeitswissenschaft, 23, In: GFA-Jahresdokumentation 1990 der Gesellschaft für Arbeitswissenschaft e.V., p. 53, Köln, Otto Schmidt, [Book Section]

1988
Bruder, Ralph (1988):
Wissensbasierte Software zur Erhöhung der Autonomie beim Robotereinsatz im Weltraum.
pp. 185-191, Deutsche Gesellschaft für Luft- und Raumfahrt e.V. - Jahrestagung 1988, Darmstadt, 20. - 23. September 1988, [Conference or Workshop Item]

Jenik, Premysl and Bier, Manfred and Bruder, Ralph and Schaub, Karlheinz (1988):
Räumliche Gestaltung von Arbeitssystemen - SOMATOGRAPHIE.
Darmstadt, REFA-Verband für Arbeitsstudien umd Betriebsorganisationen e.V., [Book]

1987
Kegel, Gunther and Abdulwahab, A. and Bruder, Ralph (1987):
On a knowledge base assisted system for highly autonomous control of experiment-manipulators in the man-tended free flyer.
pp. 175-183, First European In-Orbit Operations Technology Symposium, Darmstadt, 1987, [Conference or Workshop Item]