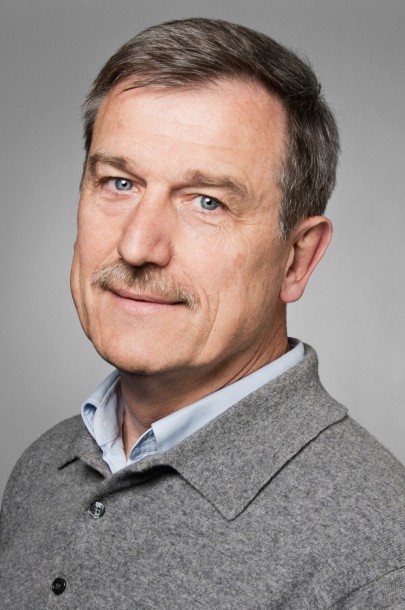 Head of the research group Work Assessment & Workplace Design
Jurij Wakula works as a research associate at IAD since 1990. He studied mechanical engineering at the University for Civil Engineering in Moscow and then continued for two years with an occupation in the industry. Dr. Wakula obtained his degree under Prof. Dr.-Ing. W. Staertzel at TH Leipzig. Afterwards, he first held a senior engineer position for five years and then worked as an assistant professor at the Department of Occupational Safety and Health in Moscow. His main fields of activities are work analysis, work design, and occupational safety.
Number of items: 143.
2021
Steinebach, Tim ; Wakula, Jurij ; Bruder, Ralph ; Paulke, Maximilian (2021):
Entwicklung einer ergonomischen Lagerplatzvergabe in der manuellen Person-zur-Ware Kommissionierung.
In: Zeitschrift für Arbeitswissenschaft, 75, Springer, ISSN 0340-2444,
DOI: 10.1007/s41449-021-00264-9,
[Article]

Steinebach, Tim ; Wakula, Jurij ; Mehmedovic, Asim
Black, N.L. ; Neumann, W.P. ; Noy, I. (eds.) (2021):
The influence of an ergonomic storage location assignment on human strain in manual order picking.
In: Lecture Notes in Networks and Systems, 221, In: Proceedings of the 21st Congress of the International Ergonomics Association (IEA 2021) : 14.06.-18.06.2021, pp. 511-521,
Cham, Springer, ISBN 978-3-030-74608-7,
DOI: 10.1007/978-3-030-74608-7_63,
[Conference or Workshop Item]

Wakula, Jurij ; Steinebach, Tim ; Klaer, Verena ; Rabenhaupt, Willibald ; Maier, Gernot
Black, N.L. ; Neumann, W.P. ; Noy, I. (eds.) (2021):
Analysis of Physical Workload and Ergonomic Design ofWorkstations for "Goods-to-Person" Order Picking.
In: Lecture Notes in Networks and Systems, 221, In: Proceedings of the 21st Congress of the International Ergonomics Association (IEA 2021) : 14.06.-18.06.2021, pp. 522-529,
Cham, Springer, ISBN 978-3-030-74608-7,
DOI: 10.1007/978-3-030-74608-7_64,
[Conference or Workshop Item]

Steinebach, Tim ; Wakula, Jurij ; Giese, Christian ; Vedder, Joachim (2021):
Evaluierung eines in Textilien integrierten EMG-Messsystems für den Oberkörper in einer Laborstudie.
In: Arbeit HumAIne Gestalten - Konzepte menschzentrierter KI-Arbeitsplätze : jetzt für die Arbeit von morgen vordenken. Dokumentation des 67. Arbeitswissenschaftlichen Kongresses, GfA Frühjahreskongress 2021, Ruhr-Universität Bochum,
Bochum, GfA-Press, ISBN 978-3-936804-29-4,
[Conference or Workshop Item]

Steinebach, Tim ; Wenzel, J. ; Wakula, Jurij ; Elbert, R. (2021):
The body height as an input parameter for a capability-based order assignment in manual order picking.
Bochum, GfA Frühjahrskongress 2021, [Conference or Workshop Item]

2020
Wakula, Jurij ; Klaer, Verena ; Steinebach, Tim (2020):
Analyse des Einflusses von passiven Exoskeletten für Überkopftätigkeiten auf die Haltezeiten von Werkzeugen, die lokale physiologische Beanspruchung und den Bewegungsraum der oberen Extremitäten.
In: ASU - Arbeitsmedizin, Sozialmedizin, Umweltmedizin, 55 (9), pp. 578-584. Gentner Verlag, ISSN 0944-6052,
[Article]

Wakula, Jurij ; Klaer, Verena ; Steinebach, Tim (2020):
Analyse der Hand-Arm-Haltungen, Haltezeiten und physiologischer Beanspruchung bei statischer Überkopfarbeit mit und ohne passives Exoskelett.
In: Digitaler Wandel, digitale Arbeit, digitaler Mensch?,
Dortmund, GfA-Press, GfA Frühjahreskongress 2020, Berlin, 16.03. bis 18.03.2020, ISBN 978-3-936804-27-0,
[Conference or Workshop Item]

Steinebach, Tim ; Scheuermeyer, Vincent ; Stumpf, Elias ; Wakula, Jurij (2020):
Cognitive assistance systems in manual order picking – a literature review.
In: Digitaler Wandel, digitale Arbeit, digitaler Mensch?,
Dortmund, GfA-Press, GfA Frühjahreskongress 2020, Berlin, 16.-18.03.2020, ISBN 978-3-936804-27-0,
[Conference or Workshop Item]

Steinebach, Tim ; Grosse, E. H. ; Glock, C. H. ; Wakula, Jurij ; Lunin, Alexander (2020):
Accuracy evaluation of two markerless motion capture systems for measurement of upper extremities: Kinect V2 and Captiv.
In: Human Factors and Ergonomics in Manufacturing & Service Industries, 30 (4), pp. 291-302. Wiley Periodicals, Inc., DOI: 10.1002/hfm.20840,
[Article]

2019
Steinebach, Tim ; Grosse, E. H. ; Glock, C. H. ; Wakula, Jurij ; Lunin, Alexander (2019):
Evaluation der Akkuratheit von markerlosen Motion-Capture-Systemen zur ergonomischen Bewertung von Arbeitsplätzen in der Logistik.
In: Bericht zum 65. Arbeitswissenschaftlichen Kongress vom 27. Februar – 1. März 2019, pp. C.4.5,
Dortmund, GfA-Press, 65. GfA-Frühjahrskongress, Dresden, 27.02.-01.03.2019, [Conference or Workshop Item]

Wakula, Jurij ; Steinebach, Tim ; Steidel, Verena ; Wolff, Jonas (2019):
Erarbeiten und Testen eines Konzeptes zur Analyse von körperlichen Belastungen und physiologischer Beanspruchung bei der Überkopfarbeit mit und ohne passive Exoskelette.
In: Bericht zum 65. Arbeitswissenschaftlichen Kongress vom 27. Februar – 1. März 2019, pp. B.4.9,
Dortmund, GfA-Press, 65. GfA-Frühjahrskongress, Dresden, 27.02.-01.03.2019, [Conference or Workshop Item]

Wakula, Jurij ; Vetter, Tobias ; Weil, Andreas (2019):
Einfluss von Montagematten auf die muskuläre Beanspruchung der unteren Extremitäten beim Stehen/Gehen in einer simulierten U-Montagelinie – eine Pilotstudie.
In: Bericht zum 65. Arbeitswissenschaftlichen Kongress vom 27. Februar – 1. März 2019, pp. A.9.18,
Dortmund, GfA-Press, 65. GfA-Frühjahrskongress, Dresden, 27.02.-01.03.2019, [Conference or Workshop Item]

Steidel, Verena ; Wakula, Jurij ; Meissner, Felix ; Bier, Lukas (2019):
Vergleich der körperlichen Belastungen bei der manuellen und technisch unterstützen Gepäckabfertigung in den Gepäckhallen eines Großflughafens.
In: Bericht zum 65. Arbeitswissenschaftlichen Kongress vom 27. Februar – 1. März 2019, pp. A.9.17,
Dortmund, GfA-Press, 65. GfA-Frühjahrskongress, Dresden, 27.02.-01.03.2019, [Conference or Workshop Item]

Wakula, Jurij ; Berg, Knut ; Duchardt, Thomas (2019):
Maximale isometrische Ganzkörperkräfte in extremen Körperhaltungen für das Kraftbewertungsverfahren.
In: Bericht zum 65. Arbeitswissenschaftlichen Kongress vom 27. Februar – 1. März 2019, pp. A.3.6,
Dortmund, GfA-Press, 65. GfA-Frühjahrskongress, Dresden, 27.02.-01.03.2019, [Conference or Workshop Item]

Bier, Lukas ; Sarmand, Spartak ; Steidel, Verena ; Wakula, Jurij (2019):
Körpersegmentbezogener Beanspruchungsvergleich bei Mitarbeitern der Gepäck- und Flugzeugabfertigung eines Großflughafens.
In: Bericht zum 65. Arbeitswissenschaftlichen Kongress vom 27. Februar – 1. März 2019, pp. A.3.1,
Dortmund, GfA-Press, 65. GfA-Frühjahrskongress, Dresden, 27.02.-01.03.2019, [Conference or Workshop Item]

2018
Rönick, Katharina ; Kremer, Thilo ; Wakula, Jurij
Bagnara, Sebastiano ; Tartaglia, Riccardo ; Albolino, Sara ; Alexander, Thomas ; Fujita, Yushi (eds.) (2018):
Evaluation of an Adaptive Assistance System to Optimize Physical Stress in the Assembly.
pp. 576-584, Proceedings of the 20th congress of the International Ergonomics Association (IEA 2018), Volume IX Aging, Gender and Work, Anthropometry, Ergonomics for Children an Educational Enviroments, [Conference or Workshop Item]

Heidl, M. ; Boespflug, A. ; Wakula, Jurij (2018):
Evaluierung von fünf Screening-Bewertungsverfahren für repetitive physische Belastungen anhand des subjektiven Belastungsempfindens der Arbeitspersonen in der Montage der Automobil-Zulieferindustrie.
In: Zeitschrift für Arbeitswissenschaft, 72, pp. 120-129. Springer, DOI: 10.1007/s41449-018-0096-9,
[Article]

Wakula, Jurij ; Ferreras, Alberto ; Domínguez, Roger ; Capelli, Emanuele (2018):
AWARE-Online Plattform: Ergonomische Empfehlungen für ältere Arbeitnehmer/Innen und Ruheständler/Innen im Alter 55+.
In: ARBEIT(s).WISSEN.SCHAF(f)T - Grundlage für Management & Kompetenzentwicklung,
64. Kongress der Gesellschaft für Arbeitswissenschaft, Frankfurt am Main, 21.02.-23.02.2018, [Conference or Workshop Item]

Wakula, Jurij ; Völker, H. ; Bruder, Ralph (2018):
Ansätze zur Analyse des "Drehschwindels" bei der Arbeit an einer simulierte kreisförmige U-Montagelinie mit kurzen Zykluszeiten im Labor.
In: ARBEIT(s).WISSEN. SCHAF(f)T - Grundlage für Management & Kompetenzentwicklung,
64. Kongress der Gesellschaft für Arbeitswissenschaft, Frankfurt am Main, 21.02.-23.02.2018, [Conference or Workshop Item]

Wakula, Jurij ; Berg, Knut ; Hübler, Tobias (2018):
Analyse und Vergleich von isometrischen Finger-Hand- und Ganzkörperaktionskräften bei der Ausführung mit und ohne Handschuhen mit Innenhandpolsterung im Labor.
In: ARBEIT(s).WISSEN. SCHAF(f)T - Grundlage für Management & Kompetenzentwicklung,
64. Kongress der Gesellschaft für Arbeitswissenschaft, Frankfurt am Main, 21.02.-23.02.2018, [Conference or Workshop Item]

Wakula, Jurij ; Bauer, Stefan ; Spindler, Sören ; Bruder, Ralph (2018):
Analyse von Belastungen und muskulären Beanspruchungen der unteren Extremitäten beim "seitlichen" und "gemischtem" Gehen an einer simulierten U-Montagelinie mit unterschiedlichen Laufrichtungen und kurzen Taktzeiten.
In: Zeitschrift für Arbeitswissenschaft, 72, pp. 71-81. Springer, DOI: 10.1007/s41449-017-0074-7,
[Article]

2017
Wakula, Jurij ; Bauer, Stefan ; Spindler, Sören ; Bruder, Ralph (2017):
Analyse von Belastungen und muskulären Beanspruchungen der unteren Extremitäten beim "seitlichen" Gehen an einer simulierten Montagelinie mit unterschiedlichen Laufrichtungen und kurzen Taktzeiten.
63. Kongress der Gesellschaft für Arbeitswissenschaft, Brugg (Schweiz), 15.02-17.02.2017, [Conference or Workshop Item]

Wakula, Jurij ; Müglich, Dorothee ; Bruder, Ralph (2017):
Walking "Normally" vs. "Sideways" in Simulated, Simple Assembly Operations: Analysis of Muscular Strain in the Legs.
In: Advances in Ergonomic Design of Systems, Products and Processes,
Springer, DOI: 10.1007/978-3-662-53305-5-17,
[Conference or Workshop Item]

2016
Wakula, Jurij ; Fichtner, Konstantin ; Bruder, Ralph (2016):
Analyse der physischen Belastungen und muskuläre Beanspruchungen an der simulierten U-Montagelinie mit unterschiedlichen Mechanisierungsgrad in der Prozesslernfabrik der TU Darmstadt.
62. Frühjahrskongress der Gesellschaft für Arbeitswissenschaft, Aachen, 02.- 04.03.2016, [Conference or Workshop Item]

Sträter, Oliver ; Bruder, Ralph ; Ditchen, Dirk ; Schmidt, Stephanie ; Wakula, Jurij ; Glitsch, Ulrich ; Schäfer, Ellen (2016):
U-Linien-Montagesysteme – Methoden zur ganzheitlichen Gefährdungsbeurteilung sowie zur Ableitung von Gestaltungsempfehlungen.
62. Frühjahrskongress der Gesellschaft für Arbeitswissenschaft, Aachen, 02.-04.03.2016, [Conference or Workshop Item]

Wakula, Jurij ; Müglich, Dorothee ; Bruder, Ralph (2016):
"Normales" vs. "seitliches Gehen" bei simulierten einfachen Montagetätigkeiten – Analyse der muskulären Beanspruchungen in den Beinen.
62. Frühjahrskongress der Gesellschaft für Arbeitswissenschaft, Aachen, 02.-04.03.2016, [Conference or Workshop Item]

2015
Schaub, Karlheinz ; Wakula, Jurij ; Berg, Knut ; Oberle, Marius (2015):
Development and testing of a screening approach for the evaluation of forceful operations in industry.
Proceedings 19th Triennial Congress of the IEA, Melbourne (Australien), 07.-09.01.2015, [Conference or Workshop Item]

Schaub, Karlheinz ; Wakula, Jurij ; Berg, Knut (2015):
Erstellen und Testen eines Supplementes für ein Screening- Kraftbewertungsverfahren für einen begrenzten Anwenderkreis im Projekt Kraftatlas-Weiterführung.
Dortmund, 61. Frühjahrskongress der GfA, Karlsruhe, 25.-27.02.2015, [Conference or Workshop Item]

2014
Schaub, Karlheinz ; Wakula, Jurij ; Berg, Knut ; Kaiser, Bastian ; Bruder, Ralph ; Glitsch, Ulrich ; Ellegast, Rolf-Peter (2014):
The Assembly Specific Force Atlas.
In: Human Factors an Ergonomics in Manufacturing & Service Industries, 25 (3), pp. 329-339. DOI: 10.1002/hfm.20545,
[Article]

Schaub, Karlheinz ; Wakula, Jurij ; Berg, Knut ; Kaiser, Bastian ; Bruder, Ralph ; Glitsch, Ullrich ; Ellegast, Rolf (2014):
The Assembly Specific Force Atlas.
[Report]

2013
Bruder, Ralph ; Wakula, Jurij ; Helfert, Marlene ; Kaiser, Bastian (2013):
AWARE - Unterstützung älterer Berufstätiger bis in den aktiven Ruhestand.
[Report]

2012
Manolache, Tiberiu Constantin ; Arteau, Jean ; Nadeau, Sylvie ; Wakula, Jurij (2012):
Lean construction and occupational health and safety risks in construction project management: the case of ironworkers: a short literature review.
pp. 57-60, Kassel, Gestaltung nachhaltiger Arbeitssysteme. 58. Kongress der Gesellschaft für Arbeitswissenschaft, Kassel, 22.- 24. Februar 2012, [Conference or Workshop Item]

Schultheis, Michael ; Wakula, Jurij ; Röbig, Sinja ; Bruder, Ralph (2012):
Entwicklung und Erprobung von Prototypen zur taktilen Warnung von Menschen in schwierigen Arbeitsbedingungen.
pp. 296-301, Konstanz, Usability Professionals 2012, Konstanz, 9. - 12. September 2012, [Conference or Workshop Item]

2011
Wakula, Jurij ; Schaub, Karlheinz ; Berg, Knut ; Bruder, Ralph ; Glitsch, Ullrich ; Ellegast, Rolf
Institut für Arbeitswissenschaft, TU Darmstadt, Institut für Arbeitsschutz der Deutschen Gesetzlichen Unfallversicherung (Corporate Creators) (2011):
Assessment approach for analysis of whole body action forces at assembly-specific workplaces in industry.
2, pp. 401-408, 10th International Symposium on Human Factors in Organisational Design and Management, Grahamstown (South Africa), 4. - 6. April 2011, [Conference or Workshop Item]

Schaub, Karlheinz ; Berg, Knut ; Wakula, Jurij ; Glitsch, Ullrich ; Ellegast, Rolf ; Bruder, Ralph (2011):
Kraftbewertungsverfahren zum montagespezifischen Kraftatlas als Screening Ansatz.
pp. 619-622, Mensch, Technik, Organisation - Vernetzung im Produktentstehungs- und herstellungsprozess, 57. Kongress der Gesellschaft für Arbeitswissenschaft, Chemnitz, 23. - 25. März 2011, [Conference or Workshop Item]

Schultheis, Michael ; Wakula, Jurij ; Theuerling, Heike ; Bruder, Ralph (2011):
Entwicklung eines Versuchskonzeptes zur visuellen, akustischen und taktilen Warnung im Bereich des Gleisbaus.
In: Fortschritt-Berichte VDI, 22, pp. 76-77, Berlin, Reflexionen und Visionen der Mensch-Maschine-Interaktion - Aus der Vergangenheit lernen, Zukunft gestalten. 9. Berliner Werkstatt Mensch-Maschine-Systeme, Berlin, 5. - 7. Oktober 2011, [Conference or Workshop Item]

Wakula, Jurij ; Schultheis, Michael ; Bruder, Ralph ; Kalenahalli Sudarshan, Pratap (2011):
Developing and Testing of Warning / Alterning System for Railway Trackside Workers.
In: Abstract Proceedings., p. 52,
Chennai (India), International Conference on Ergonomics and Human Factors. 8th Meet of ISE and HWWE 2011 at IIT Madras, Chennai (India), 15. - 17. December 2011, [Conference or Workshop Item]

2010
Schaub, Karlheinz ; Wakula, Jurij ; Berg, Knut ; Bruder, Ralph ; Glitsch, Ulrich ; Ellegast, Rolf-Peter
Mondelo, Pedro ; Karwowski, Waldemar ; Saarela, Kaija Leena ; Swuste, Paul ; Occhipinti, Enrico (eds.) Institut für Arbeitswissenschaft, Technische Universität Darmstadt, Petersenstr. 30, D-64287 Darmstadt, Institute for Occupational Safety and Health of the German Social Accident Insurance (IFA) / Alte Heerstr. 111 / 53757 Sankt Augustin, Germany (Corporate Creators) (2010):
The Assembly Specific Force Atlas.
Valencia, VIII International Conference on Occupational Risk Prevention, Valencia, 05. - 07.5.2010, [Conference or Workshop Item]

Wakula, Jurij ; Ovcin, Emanuela ; Jackson, Aileen ; O´Sullivan, Leonard ; Di Pardo, Massimo (2010):
The Ergoman Training Model, Fitting Industrial Ergonomics Needs: A Leonardo project.
pp. 999-1002, Dortmund, GfA-Press, Neue Arbeits- und Lebenswelten gestalten, 56. Frühjahrskongress der GfA, Darmstadt, 24. - 26. März 2010, [Conference or Workshop Item]

Partischkow, Silke ; Prescher, Wilfried ; Schmauder, Martin ; Wakula, Jurij ; Bruder, Ralph (2010):
INQA-Vorhaben: Betriebliche Beratungs- und Unterstützungsangebote zur Prävention von Beschwerden des Hand-Arm-Systems.
pp. 605 - 608, Dortmund, GfA-Press, Neue Arbeits- und Lebenswelten gestalten, 56. Frühjahrskongress der Gesellschaft für Arbeitswissenschaft, Darmstadt, 24. - 26. März 2010, [Conference or Workshop Item]

2009
Wakula, Jurij ; Berg, Knut ; Schaub, Karlheinz ; Bruder, Ralph ; Glitsch, Ullrich ; Ellegast, Rolf (2009):
Isometric maximum forces of the whole-body in not upright postures and hand-finger-forces for the assembly-specific atlas.
CD-ROM, 17th World Congress on Ergonomics (IEA 2009), Beijing (China), 9. - 14. August 2009, [Conference or Workshop Item]

Wakula, Jurij ; Berg, Knut ; Schaub, Karlheinz ; Bruder, Ralph ; Glitsch, Ullrich ; Ellegast, Rolf (2009):
Statistische maximale Ganzkörper- und Hand-Fingerkräfte für realtypische Kraftausübungen für den montagespezifischen Kraftatlas.
pp. 455 - 459, GfA-Press, 55. Kongress der Gesellschaft für Arbeitswissenschaft, Dortmund, 04. - 06. März 2009, [Conference or Workshop Item]

Wakula, Jurij ; Berg, Knut ; Schaub, Karlheinz ; Bruder, Ralph ; Glitsch, Ullrich ; Ellegast, Rolf (2009):
Der montagespezifische Kraftatlas.
Berlin, Deutsche Gesetzliche Unfallversicherung, ISBN 978-3-88383-788-8,
[Book]

Schaub, Karlheinz ; Berg, Knut ; Wakula, Jurij ; Glitsch, Ullrich ; Ellegast, Rolf ; Bruder, Ralph (2009):
Entwicklung eines Kraftbewertungsverfahrens im Rahmen des montagespezifischen Kräfteatlas.
Tagung, pp. 665 - 668, Dortmund, GfA-Press, 55. Kongress der Gesellschaft für Arbeitswissenschaft, Dortmund, 04. - 06. März 2009, [Conference or Workshop Item]

Partischkow, Silke ; Prescher, Wilfried ; Schmauder, Martin ; Wakula, Jurij ; Bruder, Ralph (2009):
INQA-Vorhaben "Betriebliche Beratungs- und Unterstützungsangebote zur Prävention von Beschwerden des Hand-Arm-Systems".
pp. 735-738, GfA-Press, 55. Kongress der Gesellschaft für Arbeitswissenschaft, Dortmund, 04. - 06. März 2009, [Conference or Workshop Item]

2008
Wakula, Jurij ; Berg, Knut ; Schaub, Karlheinz (2008):
Isometrische Maximalkraftwerte für realtypische Kraftausübungen des Arm- Schulter- und Ganzkörpersystems für einen montagespezifischen Kraftatlas.
pp. 423 - 427, Dortmund, GfA-Press, Produkt- und Produktions-Ergonomie-Aufgabe für Entwickler und Planer, 54. Arbeitswissenschaftlicher Kongress, München, 09.04. - 11.04.2008, [Conference or Workshop Item]

Glitsch, Ullrich ; Ellegast, Rolf ; Schaub, Karlheinz ; Wakula, Jurij ; Berg, Knut (2008):
Biomechanische Analyse von Ganzkörperkräften in unterschiedlichen Körperhaltungen.
pp. 429 - 432, Dortmund, GfA-Press, Produkt- und Produktions-Ergonomie-Aufgabe für Entwickler und Planer, 54. Arbeitswissenschaftlicher Kongress, München, 09.04. - 11.04.2008, [Conference or Workshop Item]

Berg, Knut ; Wakula, Jurij ; Schaub, Karlheinz (2008):
Isometrische Maximalkräfte des Hand-Fingersystems für einen montagespezifischen Kraftatlas.
pp. 637 - 640, Dortmund, GfA-Press, Produkt- und Produktions-Ergonomie-Aufgabe für Entwickler und Planer, 54. Arbeitswissenschaftlicher Kongress, München, 09.04. - 11.04.2008, [Conference or Workshop Item]

2007
Wakula, Jurij
Landau, Kurt (ed.) (2007):
Muskelarbeit, statische, Screeningverfahren.
In: Lexikon Arbeitsgestaltung, pp. 931 - 933, Stuttgart, Gentner, [Book Section]

Wakula, Jurij
Landau, Kurt (ed.) (2007):
Manuelles Heben und Tragen.
In: Lexikon Arbeitsgestaltung, pp. 804 - 807, Stuttgart, Gentner, [Book Section]

Wakula, Jurij
Landau, Kurt (ed.) (2007):
Körperliche Schwerarbeit.
In: Lexikon Arbeitsgestaltung, pp. 743 - 745, Stuttgart, Gentner, [Book Section]

Wakula, Jurij
Landau, Kurt (ed.) (2007):
Körperhaltungen/-stellungen und Zwangshaltungen.
In: Lexikon Arbeitsgestaltung, pp. 738 - 742, Stuttgart, Gentner, [Book Section]

Wakula, Jurij
Landau, Kurt (ed.) (2007):
Fußstütze.
In: Lexikon Arbeitsgestaltung, pp. 575 - 576, Stuttgart, Gentner, [Book Section]

Wakula, Jurij (2007):
E-learning Ergonomic tools for industrial and office user.
3rd International Conference on Interdisciplinarity in Education (ICIE 2007), Athens (Greece), March 15th - 16th 2007, [Conference or Workshop Item]

Wakula, Jurij
Landau, Kurt (ed.) (2007):
Belastungs-Beanspruchungskonzept.
In: Lexikon Arbeitsgestaltung, pp. 305 - 306, Stuttgart, Gentner, [Book Section]

Wakula, Jurij
Landau, Kurt (ed.) (2007):
Armstützen.
In: Lexikon Arbeitsgestaltung, pp. 231 - 232, Stuttgart, Gentner, [Book Section]

Pressel, Gerhard ; Wakula, Jurij ; Bier, Manfred
Landau, Kurt (ed.) (2007):
Zwangshaltungen.
In: Lexikon Arbeitsgestaltung, pp. 1343 - 1344, Stuttgart, Gentner, [Book Section]

2006
Wakula, Jurij ; Landau, Kurt (2006):
Contribution made by ergonomic investigation towards strain-reducing design of pruning shears.
16th World Congress on Ergonomics (IAE), Maastricht (Niederlande), July 10th - 14th 2006, [Conference or Workshop Item]

Wakula, Jurij (2006):
MIRTH-tools for work loads analysis of upper extremities on car assembly workplaces.
16th World Congress on Ergonomics (IEA), Maastricht (Niederlande), July 10th - 14th 2006, [Conference or Workshop Item]

2005
Wakula, Jurij ; Landau, Kurt (2005):
EU-MIRTH project : musculo-skeletal injury reduction tool for health and safety.
In: Proceedings of the Annual International Occupational Ergonomics and Safety Conference <19, 2005, Las Vegas> / ISOES, International Society for Occupational Ergonomics and Safety , S. 603-610 . - 2005, [Conference or Workshop Item]

Wakula, Jurij (2005):
Rechnergestützte Werkzeuge zur Risikoabschätzung und -reduzierung von muskulo-skelettalen Beschwerden in den oberen Extremitäten : MIRTH.
In: Personalmanagement und Arbeitsgestaltung : Bericht zum 51. Kongress der Gesellschaft für Arbeitswissenschaft vom 22.- 24. März 2005 [an der Universität Heidelberg], [Arbeitswissenschaftlicher Kongress] / Gesellschaft für Arbeitswissenschaft e.V.. - Do, 24. März 2005 [an der Universität Heidelberg], [Arbeitswissenschaftlicher Kongress] / Gesellschaft für Arbeitswissenschaft e.V.. - Dortmund, GfA-Press, [Conference or Workshop Item]

Wakula, Jurij ; Landau, Kurt (2005):
Beitrag der elektrophysiologischen Untersuchungsmethoden zur beanspruchungsgerechten Gestaltung von handbetätigten Werkzeugen (dargestellt am Beispiel Scheren für Rebschnit).
In: Zeitschrift für Arbeitswissenschaft, 59 (3-4), pp. 317-328. [Article]

Wakula, Jurij ; Schaub, Karlheinz ; Landau, Kurt (2005):
MIRTH project: Devolpment of Tools for the stress Analysis and Reducing of the upper Extremities during Assembly Work Tasks in the automotive Industry.
In: Proceedings of the XIX Annual International Occupational Ergonomics and Safety Conference on the International Society for Occupational Ergonomics & Safety (ISOES), pp. 611-616,
XIX Annual International Occupational Ergonomics and Safety Conference on the International Society for Occupational Ergonomics & Safety (ISOES), Las Vegas Nevada, USA, 27. - 29. Juni 2005, [Conference or Workshop Item]

Wakula, Jurij ; Landau, Kurt (2005):
EU-MIRTH project: Musculo – skeletal Injury Reduction Tool for Health and Safety.
In: Proceedings of the XIX Annual International Occupational Ergonomics and Safety Conference on the International Society for Occupational Ergonomics & Safety (ISOES), pp. 603-610,
XIX Annual International Occupational Ergonomics and Safety Conference on the International Society for Occupational Ergonomics & Safety (ISOES), Las Vegas Nevada, USA, 27. - 29. Juni 2005, [Conference or Workshop Item]

Wakula, Jurij (2005):
Rechnergestützte Werkzeuge zur Risikoabschätzung und –reduzierung von muskulo – skelettalen Beschwerden in den oberen Extremitäten – MIRTH.
In: GfA-Jahresdokumentation 2005 der Gesellschaft für Arbeitswissenschaft e.V., Personalmanagement und Arbeitsgestaltung, pp. 687-691,
Dortmund, 51. Arbeitswissenschaftlicher Kongress, Universität Heidelberg, 22. - 24. März 2005, [Conference or Workshop Item]

2004
Linke-Kaiser, Gerda ; Wakula, Jurij
Landau, Kurt ; Pressel, Gerhard ; Ferreira, Yvonne (eds.) (2004):
Bauarbeit.
In: Medizinisches Lexikon der beruflichen Belastungen und Gefährdungen: Definitionen, Vorkommen, Arbeitsschutz, pp. 101-107, Stuttgart, Gentner, ISBN 3-87247-617-3,
[Book Section]

Wakula, Jurij ; Trumpp, C. ; Greul, M. ; Ploeger, R. ; Großfuss, S. (2004):
Entwicklung einer Checkliste zur Belastungsanalyse im Bereich der oberen Extremitäten bei Montagetätigkeiten in der Automobilindustrie.
In: Arbeit + Gesundheit in effizienten Arbeitssystemen : Bericht zum 50. Kongress der Gesellschaft für Arbeitswissenschaft vom 24. - 26. März 2004 ; [Bericht zum 50. Arbeitswissenschaftlichen Kongress ... an der ETHZ Zürich].- Dortmund : GfA-Press, 2004.-, 26. März 2004 ; [Bericht zum 50. Arbeitswissenschaftlichen Kongress ... an der ETHZ Zürich].- Dortmund, GfA-Press, [Conference or Workshop Item]

Wakula, Jurij ; Schmitt, Thomas ; Braun, D. (2004):
Analyse von Verfahren zur Risikoabschätzung von muskuloskeletalen Beschwerden im Bereich der oberen Extremitäten bei Montagefähigkeiten.
In: Arbeit + Gesundheit in effizienten Arbeitssystemen : Bericht zum 50. Kongress der Gesellschaft für Arbeitswissenschaft vom 24. - 26. März 2004 ; [Bericht zum 50. Arbeitswissenschaftlichen Kongress ... an der ETHZ Zürich].- Dortmund : GfA-Press, 2004.-, 26. März 2004 ; [Bericht zum 50. Arbeitswissenschaftlichen Kongress ... an der ETHZ Zürich].- Dortmund, GfA-Press, [Conference or Workshop Item]

Pressel, Gerhard ; Wakula, Jurij ; Bier, Manfred
Landau, Kurt ; Pressel, Gerhard ; Ferreira, Yvonne (eds.) (2004):
Zwangshaltungen.
In: Medizinisches Lexikon der beruflichen Belastungen und Gefährdungen: Definitionen, Vorkommen, Arbeitsschutz, pp. 684-687, Stuttgart, Gentner, ISBN 3-87247-617-3,
[Book Section]

Wakula, Jurij
Landau, Kurt ; Pressel, Gerhard ; Ferreira, Yvonne (eds.) (2004):
Statische Muskelarbeit.
In: Medizinisches Lexikon der beruflichen Belastungen und Gefährdungen: Definitionen, Vorkommen, Arbeitsschutz, pp. 603-604, Stuttgart, Gentner, ISBN 3-87247-617-3,
[Book Section]

Wakula, Jurij
Landau, Kurt ; Pressel, Gerhard ; Ferreira, Yvonne (eds.) (2004):
Repetitive Strain Injury (RSI).
In: Medizinisches Lexikon der beruflichen Belastungen und Gefährdungen: Definitionen, Vorkommen, Arbeitsschutz, pp. 541-545, Stuttgart, Gentner, ISBN 3-87247-617-3,
[Book Section]

Wakula, Jurij
Landau, Kurt ; Pressel, Gerhard ; Ferreira, Yvonne (eds.) (2004):
Körperstellungen/-haltungen.
In: Medizinisches Lexikon der beruflichen Belastungen und Gefährdungen: Definitionen, Vorkommen, Arbeitsschutz, pp. 377-380, Stuttgart, Gentner, ISBN 3-87247-617-3,
[Book Section]

Wakula, Jurij
Landau, Kurt ; Pressel, Gerhard ; Ferreira, Yvonne (eds.) (2004):
Körperliche Schwerarbeit.
In: Medizinisches Lexikon der beruflichen Belastungen und Gefährdungen: Definitionen, Vorkommen, Arbeitsschutz, pp. 372-376, Stuttgart, Gentner, ISBN 3-87247-617-3,
[Book Section]

Wakula, Jurij
Landau, Kurt ; Pressel, Gerhard ; Ferreira, Yvonne (eds.) (2004):
Handwerkszeuge.
In: Medizinisches Lexikon der beruflichen Belastungen und Gefährdungen: Definitionen, Vorkommen, Arbeitsschutz, pp. 286-290, Stuttgart, Gentner, ISBN 3-87247-617-3,
[Book Section]

Wakula, Jurij ; Trumpp, Christian ; Greul, Matthias ; Plöger, Rikardo ; Großfuss, Stephan (2004):
Entwicklung einer Checkliste zur Belastungsanalyse im Bereich der oberen Extremitäten bei Montagetätigkeiten in der Automobilindustrie.
In: GfA-Jahresdokumentation 2004 der Gesellschaft für Arbeitswissenschaft e.V., Arbeit + Gesundheit in effizienten Arbeitssystemen, pp. 435-438,
Dortmund, 50. Arbeitswissenschaftlicher Kongress, ETH Zürich, 24. - 26. März 2004, [Conference or Workshop Item]

Wakula, Jurij ; Schmitt, Thimo ; Braun, Dominik (2004):
Analyse von Verfahren zur Risikoabschätzung von muskuloskeletalen Beschwerden im Bereich der oberen Extremitäten bei Montagefähigkeiten.
In: GfA-Jahresdokumentation 2004 der Gesellschaft für Arbeitswissenschaft e.V., Arbeit + Gesundheit in effizienten Arbeitssystemen, pp. 141-145,
Dortmund, 50. Arbeitswissenschaftlicher Kongress, ETH Zürich, 24. - 26. März 2004, [Conference or Workshop Item]

2003
Wakula, Jurij ; Mayer, Dirk ; Landau, Kurt ; Motzko, Christoph (2003):
Analysis and assessment of work output and physical stresses and strains in workers laying floor coverings.
In: Quality of work and products in enterprises of the future: proceedings of the annual spring conference of the GfA ...Munich, May 7th-9th, 2003 / ed. Helmut Strasser ...- Stuttgart: ergonomia- Verl., 2003.- 1100 S.- ISBN 3-935089-68-6.- S. 1003-1005, Stuttgart, ergonomia- Verl., [Conference or Workshop Item]

Williams, Mihaela ; Wakula, Jurij (2003):
Analysis of driver behaviour by the mean of observer-videosystem.
In: Quality of work and products in enterprises of the future: proceedings of the annual spring conference of the GfA ...Munich, May 7th-9th, 2003 / ed. Helmut Strasser ...- Stuttgart: ergonomia-Verl., 2003.- 1100 S.- ISBN 3-935089-68-6.- S. 981-984, Stuttgart, ergonomia-Verl., [Conference or Workshop Item]

Wakula, Jurij ; Adelmann, Martin ; Linke-Kaiser, Gerda (2003):
Entwicklung und Gestaltung eines ergonomiegerechten Arbeitstisches/Podestes für Fliesenlegertätigkeiten.
In: Good practice : Ergonomie und Arbeitsgestaltung / Hrsg. Landau, Kurt.- Stuttgart: ergonomia-Verl., 2003.- 527 S.- (Zeitschrift für Arbeitswissenschaft ; Sonderausg).- ISBN 3-935089-63-5.- S. 41-52, ergonomia-Verl., [Article]

Wakula, Jurij ; Mayer, Dirk ; Landau, Kurt ; Motzko, Christoph (2003):
Analysis and Assessment of Work Output and Physical Stresses and Strains in Workers Laying Floor Coverings.
In: Quality of Work and Products in Enterprises of the Future, pp. 1003-1005,
Annual Spring Conference of the GfA on the Occasion of the Foundation of the Gesellschaft für Arbeitswissenschaft e. V. (GfA) and the XVII Annual Conference on the International Society for Occupational Ergonomics & Safety (ISOES), München, 7. - 9. Mai 2003, [Conference or Workshop Item]

Williams, Mihaela ; Wakula, Jurij (2003):
Analysis of Driver Behaviour by the Mean of Observer – Videosystem.
In: Quality of Work and Products in Enterprises of the Future, pp. 981-984,
Annual Spring Conference of the GfA on the Occasion of the Foundation of the Gesellschaft für Arbeitswissenschaft e. V. (GfA) and the XVII Annual Conference on the International Society for Occupational Ergonomics & Safety (ISOES), München, 7. - 9. Mai 2003, [Conference or Workshop Item]

Wakula, Jurij ; Adelmann, Martin ; Linke-Kaiser, Gerda
Landau, Kurt (ed.) (2003):
Entwicklung und Gestaltung eines ergonomiegerechten Arbeitstisches/Podestes für Fliesenlegertätigkeiten.
In: Good Practice: Ergonomie und Arbeitsgestaltung, pp. 41-52, Stuttgart, ergonomia Verlag, [Book Section]

2001
Wakula, Jurij ; Landau, Kurt (2001):
Ergonomic analysis of grapevine pruning to define work and hand tools design requirements and reduce the risk of CTD.
In: International Congress on Humanizing Work and Work Environment <2001, Bombay>. - Venue: Industrial Design Centre Indian Inst. of Technology, 2001 = HWWE Abstract; S. 31, Venue, Industrial Design Centre Indian Inst. of Technology, [Conference or Workshop Item]

Wakula, Jurij ; Landau, Kurt (2001):
Stress-strain analysis of grapevine pruning with manual prunes to define work and hand tools design requirements and reduce the risk of CTD.
In: Promotion of health through ergonomic working and living conditions: Proceedings of the 33rd Annual Congress of the Nordic Ergonomics Society, Sept. 2001, Tampere, Finland. - Tampere: Univ. of Tampere, School of Public Health, 2001. S. 189-193, Tampere, Univ. of Tampere, [Conference or Workshop Item]

Meyer, Oliver ; Mussgnug, J. ; Wakula, Jurij (2001):
Erarbeitung eines Versuchskonzeptes zur Überprüfung der ergonomischen Gestaltung von Bediensystemen im Kraftfahrzeug.
In: Arbeitsgestaltung - Flexibilisierung - Kompetenzentwicklung: Bericht zum 47. Arbeitswissenschaftlichen Kongress an der Technischen Universität Kassel, März 2001. - Dortmund: G.f.A., 2001 = Gesellschaft für Arbeitswissenschaft: Jahresdokumentation 2001., Dortmund, G.f.A., [Conference or Workshop Item]

Abendroth, Bettina ; Weisse, Jochen ; Wakula, Jurij ; Williams, Mihaela ; Meyer, Oliver ; Landau, Kurt (2001):
Method pool for ergonomic analysis of stress-strain resulted while realcar driving & at driving simulator.
In: HWWE abstract, p. 3,
International Congress on Humanizing Work and Work Environment, Venue: Industrial Design Centre Indian Institute of Technology, Bombay, 11. - 14. Dezember 2001, [Conference or Workshop Item]

Wakula, Jurij ; Landau, Kurt (2001):
Ergonomic analysis of grapevine pruning to define work and hand tools desgin requirements and reduce the risk of CTD.
In: HWWE abstract, p. 31,
International Congress on Humanizing Work and Work Environment, Venue: Industrial Design Centre Indian Institute of Technology, Bombay, 11. - 14. Dezember 2001, [Conference or Workshop Item]

Wakula, Jurij ; Landau, Kurt (2001):
Stress-strain analysis of grapevine pruning with manual prunes to define work and hand tools design requirements and reudce the risk of CTD.
In: 33rd Annual Congress of the NES – Nordic Ergonomic Society - Promotion of Health through Ergonomics Working and Living Conditions – Outcomes and methods of research and practice, pp. 189-193,
33rd Annual Congress of the NES – Nordic Ergonomic Society - Promotion of Health through Ergonomics Working and Living Conditions – Outcomes and methods of research and practice, Tampere, Finnland, 2. - 5. September 2001, [Conference or Workshop Item]

Meyer, Oliver ; Mussgnug, Jochen ; Wakula, Jurij (2001):
Erarbeitung eines Versuchskonzeptes zur Überprüfung der ergonomischen Gestaltung von Bediensystemen im Kraftfahrzeug.
In: GfA-Jahresdokumentation 2000 der Gesellschaft für Arbeitswissenschaft e.V. (Hg.), Bericht zum 47. Arbeitswissenschaftlichen Kongress an der Technischen Universität Kassel, Arbeitsgestaltung - Flexibilisierung - Kompetenzentwicklung, pp. 187-190,
Dortmund, 47. Arbeitswissenschaftlicher Kongress, Arbeitsgestaltung - Flexibilisierung - Kompetenzentwicklung, Technische Universität Kassel, 14. – 16. März 2001, [Conference or Workshop Item]

2000
Wakula, Jurij ; Beckmann, T. ; Hett, M. ; Landau, Kurt (2000):
Ergonomic analysis of grapevine pruning and wine harvesting to define work and hand tools design requirements.
2, In: Occupational ergonomics, pp. S. 151-161. [Article]

Peterson, P. ; Wakula, Jurij ; Landau, Kurt (2000):
Development of a hand tool work analysis method (HTWAM).
2, In: Occupational Ergonomics, (3), pp. S. 137-150. [Article]

Wakula, Jurij (2000):
Berufsgruppe Stukkateure, Gipser, Verputzer. IV - 9.25.1.
In: Handbuch der Arbeitsmedizin: Arbeitsphysiologie, Arbeitspathologie, Prävention. Hrsg.: J. Konietzko, H. Dupuis. - Landsberg a.L.: ecomed Verl.-Ges. = Loseblatt-Ausg. 24. Erg. Lieferung, 11, S. 1-8, Landsberg a.L., ecomed Verl.-Ges. = Loseblatt-Ausg. 24. Erg. Lieferung, [Book Section]

Wakula, Jurij ; Berg, Knut (2000):
Maximale statische Handdruckkräfte in Abhängigkeit von definierten Hand-Arm-Haltungen.
In: Gesellschaft für Arbeitswissenschaft: Jahresdokument, In: Komplexe Arbeitssysteme - Herausforderungen für Analyse und Gestaltung: Bericht zum 46. Arbeitswissenschaftlichen Kongress an der Technischen Universität Berlin, März 2000, pp. 163-166, Dortmund, G.f.A.-Press, [Book Section]

Wakula, Jurij ; Adelmann, Martin ; Linke-Kaiser, Gerda ; Landau, Kurt (2000):
Development and testing of ergonomically tools for tile-setters work.
In: Proceedings of the the XIVth Triennial Congress of the International Ergonomics Association and the 44th Annual Meeting of the Human Factors and Ergonomics Society – Ergonomics for the New Millennium,
London, Taylor & Francis, XIVth Triennial Congress of the International Ergonomics Association, 44th Annual Meeting of the Human Factors and Ergonomics Society – Ergonomics for the New Millennium, San Diego, USA, 29. Juli - 4. August 2000, [Conference or Workshop Item]

Wakula, Jurij ; Wimmel, F. ; Landau, Kurt ; Linke-Kaiser, G. (2000):
Analyse von Belastungen, Beanspruchungen und muskuloskeletalen Beschwerden bei Verputzern.
In: Arbeitsmedizin im Wandel - bewährte Strategien und Herausforderungen: Arbeitsmedizinisches Kolloquium der gewerblichen Berufsgenossenschaften, Mai 2000 Berlin. Hrsg.: G. Schäcke, P. Lüth. - Fulda: Rindt-Dr., 2000 = Dokumentationsbd. über die 40. Jahre, Fulda, Rindt-Dr., [Conference or Workshop Item]

Wakula, Jurij ; Helbig, R. (2000):
Belastungsanalyse der Tätigkeit 'Post zustellen mit dem Bike-Fahrrad'.
In: Komplexe Arbeitssysteme - Herausforderungen für Analyse und Gestaltung: Bericht zum 46. Arbeitswissenschaftlichen Kongress an der Technischen Universität Berlin, März 2000 - Dortmund: G.f.A., 2000 = Gesellschaft für Arbeitswissenschaft: Jahresdokument, [Conference or Workshop Item]

Wakula, Jurij ; Landau, Kurt (2000):
Belastungsanalyse beim Rebenschneiden als Grundlage für Designanforderungen für Handwerkzeuge: Ergebnisse einer Felduntersuchung im Weinbau.
In: Arbeitskreis Arbeitswissenschaft im Landbau der VDI-MEG und Institut für Landtechnik der TU München-Weihenstephan: 12. Arbeitswissenschaftliches Seminar, März 2000, Weihenstephan. Tagungsbd. Hrsg.: H. Auernhammer. . - Freising 2000 = Landtechnik-Schrif, [Conference or Workshop Item]

Wakula, Jurij ; Beckmann, T. ; Hett, M. ; Landau, Kurt (2000):
Stress-strain-analysis of grapevine pruning with powered and non-powered hand tools.
In: Ergonomics for the New Millenium: Proceedings of the Triennial Congress of the International Ergonomics Association <14, 2000, San Diego> and Annual Meeting of the Human Factors and Ergonomics Society <44, 2000, San Diego>. - London: Taylor & Francis, 200, London, Taylor & Francis, [Conference or Workshop Item]

Wakula, Jurij ; Landau, Kurt (2000):
Ergonomische Entwicklung und Gestaltung von ausgewählten Arbeitsmitteln für Fliesenlegertätigkeiten.
Frankfurt a.M., [Book]

Wakula, Jurij ; Wimmel, Frank ; Landau, Kurt ; Linke-Kaiser, Gerda (2000):
Analyse von Belastungen, Beanspruchungen und muskuloskeletalen Beschwerden bei Verputzern.
In: Dokumentationsband über die 40. Jahrestagung der Deutschen Gesellschaft für Arbeitsmedizin und Umweltmedizin e.V., in Zusammenarbeit mit dem Verband Deutscher Betriebs- und Werksärzte e.V. – Berufsverband Deutscher Arbeitsmediziner – in Verbindung mit dem, pp. 222-225,
Berlin, Arbeitsmedizinisches Kolloquium der gewerblichen Berufsgenossenschaften, 15. - 18. Mai, [Conference or Workshop Item]

Wakula, Jurij ; Helbig, Rolf (2000):
Belastungsanalyse der Tätigkeit "Post zustellen mit dem Bike-Fahrrad".
In: GfA-Jahresdokumentation 2000 der Gesellschaft für Arbeitswissenschaft e.V. (Hg.), Bericht zum 46. Arbeitswissenschaftlichen Kongress an der Technischen Universität Berlin, Komplexe Arbeitssysteme – Herausforderungen für Analyse und Gestaltung, pp. 523-525,
Dortmund, 46. Arbeitswissenschaftlicher Kongress, Technische Universität Berlin, 15. - 18. März 2000, [Conference or Workshop Item]

Wakula, Jurij ; Beckmann, Thomas ; Hett, Michael ; Landau, Kurt (2000):
Stress-Strain- Analysis of Grapevine Pruning with Powered and Non-Powered Hand Tools.
In: Proceedings of the the XIVth Triennial Congress of the International Ergonomics Association and the 44th Annual Meeting of the Human Factors and Ergonomics Society – Ergonomics for the New Millennium,
XIVth Triennial Congress of the International Ergonomics Association, 44th Annual Meeting of the Human Factors and Ergonomics Society – Ergonomics for the New Millennium, San Diego, USA, 29. Juli - 4. August 2000, [Conference or Workshop Item]

Wakula, Jurij ; Landau, Kurt (2000):
Ergonomic Analysis of Grapevine Pruning and Wine Harvesting to Define Work and Hand Tools Design Requirement.
In: Proceedings of the the XIVth Triennial Congress of the International Ergonomics Association and the 44th Annual Meeting of the Human Factors and Ergonomics Society – Ergonomics for the New Millennium,
XIVth Triennial Congress of the International Ergonomics Association, 44th Annual Meeting of the Human Factors and Ergonomics Society – Ergonomics for the New Millennium, San Diego, USA, 29. Juli - 4. August 2000, [Conference or Workshop Item]

Wakula, Jurij ; Landau, Kurt (2000):
Belastungsanalyse beim Rebenschneiden als Grundlage für Designanforderungen für Handwerkszeuge: Ergebnisse einer Felduntersuchung im Weinbau.
In: Landtechnik-Schrift, 11, In: Tagungsband – 12. Arbeitswissenschaftliches Seminar, pp. 125-135,
Freising, 12. Arbeitswissenschaftliches Seminar, Weihenstephan, 29. Februar – 1. März 2000, [Conference or Workshop Item]

1999
Wakula, Jurij ; Wimmel, Frank
Singh, A. (ed.) (1999):
Ergonomic and medical analysis of plasterwork a basis for ergonomic redesign.
In: Implementation of Safety and Health on Construction Sites - Proceedings of the Second International Conference of CIB Working Commission, pp. 365-372,
Implementation of Safety and Health on Construction Sites - Proceedings of the Second International Conference of CIB Working Commission W99, Honolulu, Hawaii, 24. - 27. März 1999, [Conference or Workshop Item]

Wakula, Jurij ; Landau, Kurt ; Beckmann, T. ; Hett, M. (1999):
Analyse der Belastungen und Beanspruchungen beim Rebenschneiden: Ergebnisse einer Felduntersuchung im Weinbau.
In: Deutsche Gesellschaft für Arbeitsmedizin und Umweltmedizin e.V.: Jahrestagung <37, 1999, Wiesbaden>. - Fulda: Rindt-Druck, 1999. S. 697-699, Fulda, Rindt-Druck, [Conference or Workshop Item]

Wakula, Jurij ; Landau, Kurt (1999):
Ergonomic analysis of grapevine pruning to define work design requirements.
In: Proceedings XXVIII CIOSTA-CIGR V Congress - Work sciences in sustainable agriculture, pp. 233-239,
Wageningen, Wageningen Press, Proceedings XXVIII CIOSTA-CIGR V Congress - Work sciences in sustainable agriculture, Horsens, Dänemark, 14. - 17. Juni 1999, [Conference or Workshop Item]

Wakula, Jurij ; Beckmann, Thomas ; Hett, Matthias ; Landau, Kurt (1999):
Ergonomic analysis of grapevine pruning and wine harvesting to define work and hand tools design requirements.
In: Occupational Ergonomics, 2 (3), pp. 151-161. [Article]

Wakula, Jurij
Konietzko, J. ; Dupuis, H. (eds.) (1999):
Berufsgruppe: Stuckateure, Gipser, Verputzer, IV - 9.25.1.
24, In: Handbuch der Arbeitsmedizin: Arbeitsphysiologie, Arbeitspathologie, Prävention, pp. 1-8, [Book Section]

Wakula, Jurij ; Landau, Kurt ; Beckmann, Thomas ; Hett, Michael (1999):
Analyse der Belastungen und Beanspruchungen beim Rebenschneiden: Ergebnisse einer Felduntersuchung im Weinbau.
In: Deutsche Gesellschaft für Arbeitsmedizin und Umweltmedizin e.V., pp. 697-699,
39. Jahrestagung, Wiesbaden, 17. - 20. Mai 1999, [Conference or Workshop Item]

Wakula, Jurij ; Landau, Kurt (1999):
Ergonomic Analysis of Cutting "Young" Grapevines as Base for Ergonomic Redesign: A Case Study.
In: Proceedings of the International Conference on Computer- Aided Ergonomics and Safety,
International Conference on Computer- Aided Ergonomics and Safety, Barcelona, Spanien, 19. - 21. Mai 1999, [Conference or Workshop Item]

Wakula, Jurij ; Neumann, Markus (1999):
Möglichkeiten und Grenzen des Videoanalysesystems "Observer" als Werkzeug bei der Arbeits- und Belastungsanalyse in Feldstudien.
In: GfA - Jahresdokumentation 1999 der Gesellschaft für Arbeitswissenschaft e.V. (Hg.), Arbeitsschutz- Managementsysteme- Risiken oder Chancen?, pp. 171-174,
Dortmund, 45. Arbeitswissenschaftlicher Kongress, Universität Karlsruhe, 10. - 12. März 1999, [Conference or Workshop Item]

1998
Wakula, Jurij ; Landau, Kurt (1998):
Tasks and Working Posture Analysis during Cutting of Grapevines as a Base for Ergonomics Requirement on Cutting Hand Tools Design.
In: Global Ergonomics, Proceedings of the Ergonomics Conference, pp. 419-424,
Ergonomics Conference, Kapstadt, Süd Afrika, 9. - 11. September 1998, [Conference or Workshop Item]

Wakula, Jurij ; Landau, Kurt (1998):
Load on the hand-arm-system during work with 4 different non-powered shears for vineyards.
In: Global Ergonomics - Proceedings of the Ergonomics Conference, pp. 397-400,
Ergonomics Conference, Kapstadt, Süd Afrika, 9. - 11. September 1998, [Conference or Workshop Item]

Wakula, Jurij ; Landau, Kurt (1998):
Körperhaltung und Designanforderungen für Handwerkzeuge: Ergebnisse einer Felduntersuchung im Weinbau.
In: GfA-Jahresdokumentation 1998 der Gesellschaft für Arbeitswissenschaft e.V., Kommunikation und Kooperation, p. 114,
Dortmund, 44. Arbeitswissenschaftlichen Kongress, Universität Bremen, 18. – 20. März 1998, [Conference or Workshop Item]

1997
Adelmann, Martin ; Wakula, Jurij ; Linke-Kaiser, Gerda ; Kaiser, ; Rohmert, Walter (1997):
Prevention of musculoskeletal disorders at the tilesetters' working place.
In: From experience to innovation: The 13th Triennial Congress of the International Ergonomics Association, Tampere, Finland, 1997. Vol. 6, S. 75-77, [Conference or Workshop Item]

Wakula, Jurij ; Rohmert, Walter ; Wimmel, Frank ; Hoffmann, G. ; Linke-Kaiser, Gerda ; Kaiser, Ralf (1997):
Analyse von Rückenbelastungen bei Tätigkeiten des Verputzers.
In: Bericht zum 43. Arbeitswissenschaftlichen Kongreß an der Universität Dortmund 1997 : GfA Gesellschaft für Arbeitswissenschaft e.V. - Bundesanstalt für Arbeitsschutz und Arbeitsmedizin, Zukunft der Arbeit, Arbeit der Zukunft, Köln: O. Schmidt, 1997, p. 130,
Köln, O. Schmidt, 43. Arbeitswissenschaftlicher Kongress der GfA und Informationstagung: "Europäisches Recht, Arbeitsgestaltung, Arbeitsund Gesundheitsschutz" der BAuA., Dortmund, 12. - 14. März 1997, [Conference or Workshop Item]

Wakula, Jurij ; Landau, Kurt (1997):
Method battery for investigating stress and strain in building work.
In: Abstracts from the 1st International Symposium on Ergonomics in Building and Construction - Part of the 13th Triennial Congress of the International Ergonomics Association, pp. 110-116,
1st International Symposium on Ergonomics in Building and Construction - Part of the 13th Triennial Congress of the International Ergonomics Association, Tampere, Finnland, 30. Juni - 2. Juli 1997, [Conference or Workshop Item]

Schildge, B. ; Wakula, Jurij ; Rohmert, Walter (1997):
Ergonomic analysis of load on the knees at tilesetters' work.
In: From experience to innovation: The 13th Triennial Congress of the International Ergonomics association, Tampere, Finland, 1997. Vol. 6, S. 163-165, [Conference or Workshop Item]

Landau, Kurt ; Wakula, Jurij (1997):
Ergonomic design of tools and working objects in the construction industry.
6, In: From Experience to Innovation, pp. 139-141,
13th Triennial Congress of the International Ergonomics Association, 29. Juni - 4. Juli 1997, [Conference or Workshop Item]

Wakula, Jurij ; Wimmel, Frank ; Linke-Kaiser, Gerda ; Hoffmann, G. ; Kaiser, Ralf (1997):
Ergonomic analysis of load on the back in concrete work.
6, In: From Experience to Innovation, pp. 191-193, [Book Section]

Schildge, Bernd ; Wakula, Jurij ; Rohmert, Walter (1997):
Ergonomic analysis of load on the knees at tile setter´s work.
6, In: From Experience to Innovation, pp. 163-165,
13th Triennial Congress of the International Ergonomics Association, Tampere, Finnland, 29. Juni - 4. Juli 1997, [Conference or Workshop Item]

Adelmann, Martin ; Wakula, Jurij ; Linke-Kaiser, Gerda ; Kaiser, Ralf ; Rohmert, Walter (1997):
Prevention of Musculoskeletal Disorders at the Tilesetters´ Working Place.
6, In: From Experience to Innovation, pp. 75-77,
13th Triennial Congress of the International Ergonomics Association, Tampere, Finnland, 29. Juni - 4. Juli 1997, [Conference or Workshop Item]

Schaub, Karlheinz ; Berg, Knut ; Wakula, Jurij (1997):
Postural and Workplace related Influences on Maximal Force Capacities.
4, In: From Experience to Innovation, pp. 219-221,
13th Triennial Congress of the International Ergonomics Association, Tampere, Finnland, 29. Juni - 4. Juli 1997, [Conference or Workshop Item]

Berg, Knut ; Schaub, Karlheinz ; Wakula, Jurij ; Landau, Kurt (1997):
Der Einfluss von freien Körperhaltungen und Körperabstützungen auf maximale statische Aktionskräfte.
In: GfA Gesellschaft für Arbeitswissenshaft e.V. - Bundesanstalt für Arbeitsschutz und Arbeitsmedizin, Zukunft der Arbeit, Arbeit der Zukunft, pp. 123-124,
43. Arbeitswissenschaftlicher Kongress der GfA und Informationstagung: "Europäisches Recht, Arbeitsgestaltung, Arbeitsund Gesundheitsschutz" der BAuA., Dortmund, 12. - 14. März 1997, [Conference or Workshop Item]

Wakula, Jurij (1997):
Analyse von Belastungen und Beanspruchungen bei Verputzern.
In: Symposium Medical - Aktuelle medizinische Fortbildung - Arbeitsmedizin, 8 (5), p. 14. [Article]

1996
Landau, Kurt ; Wakula, Jurij ; Rohmert, Walter
Landau, Kurt ; Linke-Kaiser, Gerda (eds.) (1996):
Gestaltung beanspruchungsgerechter Arbeitsmittel und Arbeitsobjekte in der Bauwirtschaft.
In: Aspekte der Sicherheit und Gesundheit bei Bauarbeiten, Bad Urach, [Book Section]

1995
Rohmert, Walter ; Wakula, Jurij ; Linke-Kaiser, ; Adelmann, (1995):
Qualitätsverbesserung der Arbeitsanalyse durch Zusammenarbeit zwischen Arbeitswissenschaft und Arbeitsmedizin.
38, In: Gesellschaft für Arbeitswissenschaft: GFA-Jahredokumentation 1995, Bericht zum 41. Arbeitswissenschaftlichen Kongreß an der Univ. Wien, März 1995. S. 50, O. Schmidt, [Article]

Rohmert, Walter ; Wakula, Jurij ; Linke-Kaiser, Gerda ; Adelmann, Martin (1995):
Qualitätsverbesserung der Arbeitsanalyse durch Zusammenarbeit zwischen Arbeistwissenschaft und Arbeitsmedizin.
In: Dokumentation Arbeitswissenschaft, 38, In: GFA-Jahresdokumentation 1995 der Gesellschaft für Arbeitswissenschaft e.V., p. 50,
Köln, 41. Arbeitswissenschaftlicher Kongreß, Technische Universität Wien, 29. - 31. März 1995, [Conference or Workshop Item]

1994
Adelmann, Martin ; Wakula, Jurij ; Linke-Kaiser, Gerda ; Rohmert, Walter (1994):
Belastungen und Beanspruchungen bei Fliesenlegen sowie Gestaltungsanforderungen zum Belastungsabbau.
In: Arbeitsmedizinische und umweltmedizinische Aspekte zu Altlasten. - Bewertung und Bewältigung, pp. 455-457,
Stuttgart, (34. Jahrestagung der Deutschen Gesellschaft für Arbeitsmedizin und Umweltmedizin, Wiesbaden, 16. - 19. Mai 1994, [Conference or Workshop Item]

Wimmel, F. ; Wakula, Jurij (1994):
Rückenprobleme bei Betonbau- und Verputzarbeiten.
In: Mitteilungen Bau- Berufsgenossenschaft Frankfurt am Main, 4, pp. 18-19. [Article]

Rohmert, Walter ; Wakula, Jurij ; Schaub, Karlheinz (1994):
Lumbar spine load at tilesetters work.
2, In: Proceedings of the 12th Triennial Congress of the International Ergonomics Association, pp. 237-239,
12th Triennial Congress of the International Ergonomics Association, Toronto, 15. - 19. August 1994, [Conference or Workshop Item]

Adelmann, Martin ; Bunk, Wolfgang ; Linke-Kaiser, Gerda ; Wakula, Jurij ; Schildge, Bernd ; Rohmert, Walter (1994):
Fliesen-, Platten- und Mosaikleger. Arbeitsmedizinische und arbeitswissenschaftliche Studie der Belastung und Beanspruchung bei der Fliesenlegerarbeit.
In: Arbeitssicherheit und Arbeitsmedizin in der Bauwirtschaft, Frankfurt/M., Arbeitsgemeinschaft der Bau-Berufsgenossenschaften, [Report]

Wakula, Jurij ; Rohmert, Walter (1994):
Belastungs- und Beanspruchungsanalyse ausgewählter Tätigkeiten im Baugewerbe.
In: Dokumentation Arbeitswissenschaft, 37, In: GFA-Jahresdokumentation 1994 der Gesellschaft für Arbeitswissenschaft e.V., p. 83,
Köln, 40. Arbeitswissenschaftlicher Kongreß, Technische Universität Chemnitz-Zwickau, 16. - 18 März 1994, [Conference or Workshop Item]

1993
Rohmert, Walter ; Schaub, Karlheinz ; Wakula, Jurij (1993):
Entwicklung und Anwendung der Körperhaltungsstudie (KhS) als Methode zur differenzierten Körperhaltungsanalyse, dargestellt am Beispiel von Fliesenlegertätigkeiten.
In: Stand und Zukunft arbeitswissenschaftlicher Forschung und Anwendung, pp. 365-384, München, Hanser, [Book Section]

Rohmert, Walter ; Bier, Manfred ; Wakula, Jurij (1993):
Gestaltung von überwiegend statischer Überkopfarbeit - dargestellt am Beispiel von Kraftfahrzeugreperatur und Deckenmontage.
In: Stand und Zukunft arbeitswissenschaftlicher Forschung und Anwendung, pp. 219-240, München, Hanser, [Book Section]

Rohmert, Walter ; Schildge, Bernd ; Wakula, Jurij (1993):
Anwendung arbeitswissenschaftlicher Verfahren zur Belastungsanalyse im Baugewerbe - dargestellt am Beispiel der Fliesenleger.
In: Stand und Zukunft arbeitswissenschaftlicher Forschung und Anwendung, pp. 203-218, München, Hanser, [Book Section]

Rohmert, Walter ; Wakula, Jurij (1993):
Hohe Belastungen bei der Bauarbeit als Determinante des Facharbeiterdefizits in Bauberufen.
In: Stand und Zukunft arbeitswissenschaftlicher Forschung und Anwendung, pp. 187-201, München, Hanser, [Book Section]

Rohmert, Walter ; Wakula, Jurij ; Schildge, Bernd
Marras, W. S. ; Karwowski, W. ; Smith, J. L. ; Pacholski, L. (eds.) (1993):
Analysis of working-postures of tilers.
In: The Ergonomics of manual work, pp. 33-40,
London, Washington DC, International Ergonomics Association World Conference on Ergonomics of materials handling and Information processing, Warschau, Polen, 14. - 17. Juni 1993, [Conference or Workshop Item]

1990
Wakula, Jurij (1990):
Über die Arbeitswissenschaft und die Ergonomie in den UdSSR.
In: Z. Arb.wiss., 44 (3), pp. 175-178. [Article]

1989
Rohmert, Walter ; Wakula, Jurij (1989):
Zur Anthropometrie höhenverstellbarer Zahntechnikerarbeitstische.
In: Z. Arb.wiss., 43 (3), pp. 158-162. [Article]

Rohmert, Walter ; Wakula, Jurij (1989):
Zur Anthropometrie höhenverstellbarer Arbeitstische.
-, 2.Symposium Arbeitsgestaltung im Bauwesen, Technische Hochschule Leipzig, 15. und 16.11. 1988, Kurzfassung des Vortrags, [Conference or Workshop Item]

1988
Wakula, Jurij (1988):
Zur Anthropometrie höhenverstellbarer Arbeitstische.
In: Bauforschung - Baupraxis ; 286, In: Arbeitsgestaltung im Bauwesen. Symposium. Teil 1, pp. 37-41,
Berlin, 2. Symposium "Arbeitsgestaltung im Bauwesen", Technische Hochschule Leipzig, 15.- 16. November 1988, [Conference or Workshop Item]